Kanye West Songs Possibly From 'YANDHI' Have Leaked
Are these records off of his upcoming album or just old songs?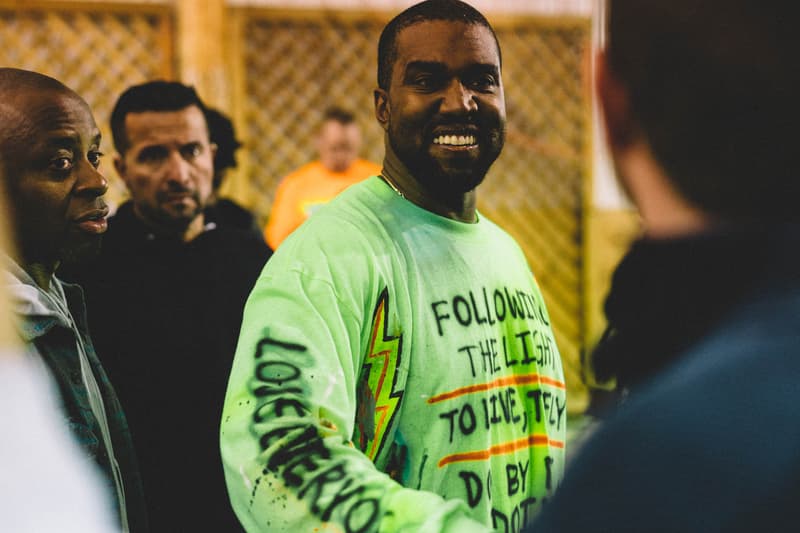 As fans wait for Kanye West to drop his official first single off his upcoming album, YANDHI, a number of songs that are suspected to be from the forthcoming LP are being leaked.
A few weeks ago Kanye's Ty Dolla $ign and Nicki Minaj collaboration, "New Body," leaked, which was followed by a collaboration between Kanye, Ty, and the late XXXTENTACION titled "The Storm," as well as a track called "Alien / Space X." The leaks surfaced on LeakThis, an online forum dedicated to music leaks, and it looks like users are crowdfunding their purchase.
Most recently, a collection of songs, with a total run time of just under 30 minutes have popped up online, and some fans believe its the entire album. Some of the songs that are on the leaked project are "Chakras," "Bye Bye Baby," "We Got Love" featuring Teyana Taylor, "Garden" and "Last Name."
If you listen, all of the records are unfinished and are most likely reference tracks done by Kanye during his recording sessions. However, a Kanye West affiliated producer has taken to social media to speak out about the songs leaking.
"When music is leaked, the essence of our collaborations, our crafts, and our livelihood are jeopardized," said Angel Lopez, a producer who is a part of a collective of artists who are affiliated with Timbaland.
If you remember last year, Kanye held a listening session with The FADER and some of the notes do match up with some of the leaked songs. Check out the leaked music here before it gets taken down.