Kanye West Starts 2019 Reaffirming His Support of Donald Trump
"Trump All Day."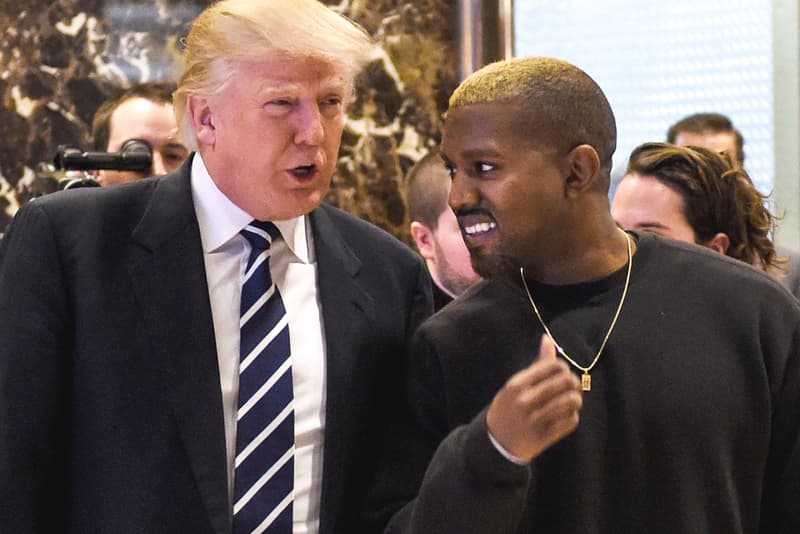 A New Year has just started, but one thing that remains the same is Kanye West's constant Twitter rants.
To kick off 2019, West has reaffirmed his support for Present Donald Trump with a simple "Trump All Day" and "Just so in 2019 you know where I stand" tweet. This was then followed by a consecutive post featuring three dragon emojis, most likely referring to his statement about him and Trump sharing "Dragon Energy."
West continued his January 1 Twitter storm with, "They will not program me. Blacks are 90% Democrats," "One of my favorite of many things about what the Trump hat represents to me is that people can't tell me what to do because I'm black" and "From now on I'm performing with my mutherfucking hat on."
West also alluded to his possible presidential election run with a simple "2024" and ended with "Love everyone" and "I love Drake 2019 we will all heal." Check it all out below.
In related news, Ariana Grande quickly removed Mac Miller tribute on Instagram.
Trump all day

— ye (@kanyewest) January 1, 2019
???

— ye (@kanyewest) January 1, 2019
Just so in 2019 you know where I stand

— ye (@kanyewest) January 1, 2019
They will not program me

— ye (@kanyewest) January 1, 2019
Blacks are 90% Democrats That sounds like control to me ?

— ye (@kanyewest) January 1, 2019
Love everyone

— ye (@kanyewest) January 1, 2019
We will change the world. God is on my side. I am a Christian. I am a tax payer. I am myself. God is with us.

— ye (@kanyewest) January 1, 2019
Free thought

— ye (@kanyewest) January 1, 2019
2024

— ye (@kanyewest) January 1, 2019
Love everyone Start the year clean Just be All love

— ye (@kanyewest) January 1, 2019
One of my favorite of many things about what the Trump hat represents to me is that people can't tell me what to do because I'm black

— ye (@kanyewest) January 1, 2019
From now on I'm performing with my mutherfucking hat on ???

— ye (@kanyewest) January 1, 2019