Manny Pacquiao Disses Floyd Mayweather After Tenshin Nasukawa Win
Adding fuel to the fire.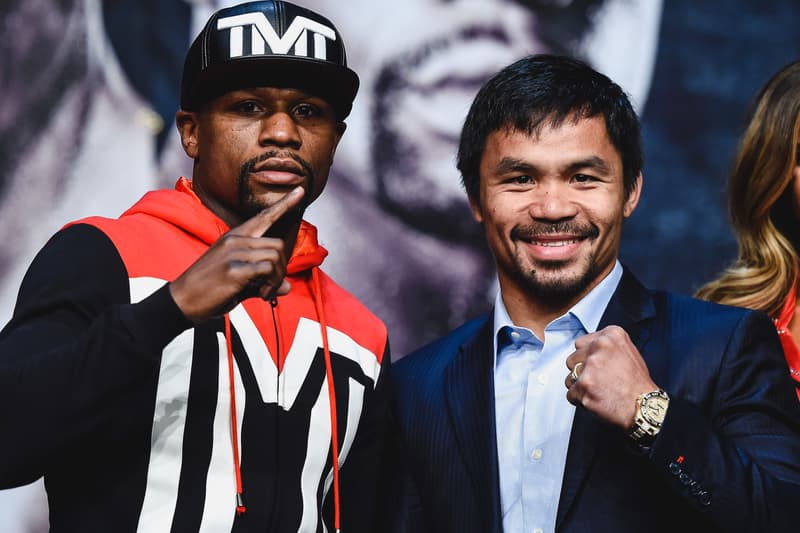 A few days ago in Tokyo, retired 42-year-old boxer Floyd Mayweather earned a staggering $9 million USD after knocking out Tenshin Nasukawa in the first round during an exhibition boxing match.
His two-minute demolition of course caught the attention of rival Manny Pacquiao, who quickly took to social media to throw his own punch at Mayweather. "Here is an early New Year's resolution. To continue to only fight experienced opponents who are my size or bigger," the 40-year-old boxer snakily tweeted. Many of Pacquiao's fans agreed stating the fight, which was expected to run three rounds, was a "joke." "Mayweather vs Nasukawa is the biggest scam in sports history. Even bigger than Mayweather vs McGregor #RIZIN," another user wrote.
Mayweather outweighs Nasukawa by about 20 pounds; the latter is also considered a kickboxer as opposed to a boxer.
Look for Pacquiao to face off against American Adrien Broner on January 19 in Las Vegas for the WBA welterweight title. On another note, Pacquiao is still keen for a Floyd Mayweather rematch.
Here is an early New Year's resolution. To continue to only fight experienced opponents who are my size or bigger. @PBC @TGBPromotions @SHOSports @ShowtimeBoxing @MGMGrandGarden @AXS #PacquiaoBroner

— Manny Pacquiao (@mannypacquiao) December 31, 2018
I have always said @FloydMayweather is a great fighter. But to think he deserves to be praised for pummeling a fighter who A, had never boxed before and B, is a super bantamweight, is ridiculous. This was a joke that shouldn't have been allowed to occur.

— Kevin Iole (@KevinI) December 31, 2018