UPDATE: Manny Pacquiao vs. Adrien Broner Fight Will Happen, Official Date Set
But first, the Filipino boxer needs to settle his tax issues.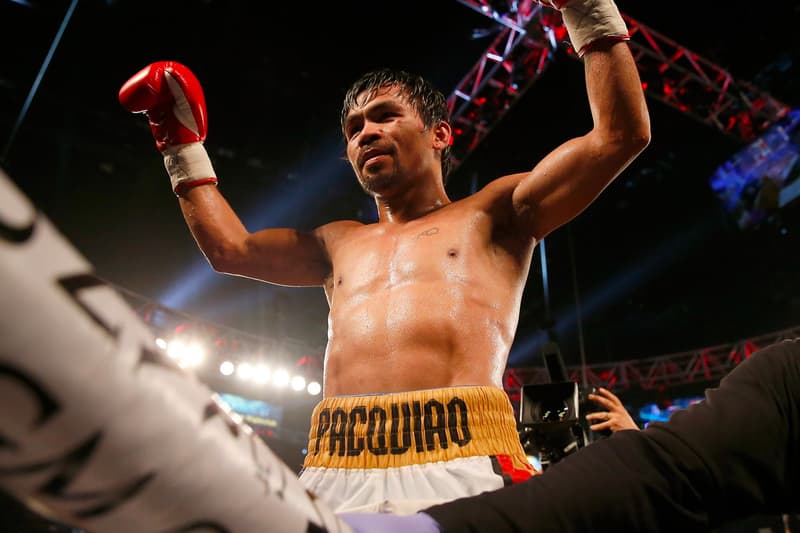 UPDATE: (11/19/2018) The previously announced fight between Manny Pacquiao and Adrien Broner has received an official date. Prior to the announcement, the bout was only in its final stages with two dates (Jaunary 12 and 19) floating around. Today, it has been revealed that the fight will in fact take place on Saturday, Jan 19, 2019 according to Sports Illustrated. Additionally, Showtime pay-per-view will carry the fight as Pacquiao will put his WBA world welterweight title on the line. The match-up will take place in Las Vegas at the MGM Grand.
---
According to
reports
,
Manny Pacquiao
is gearing up to defend his secondary WBA Welterweight World title against
Adrien Broner
in January.
The Filipino boxer made the announcement during a news conference for a non-profit International Sports Promotion Society held in Manila. Pacquiao stated that he would be fighting Broner next either on January 12 or 19 and revealed that plans for the FOX Pay-Per-View event expected to take place in Las Vegas are about "90 percent" done. Despite the announcement, boxing insiders are pointing out that Pacquiao has to settle his eight-figure tax debt with the IRS before anything is formalized. Since Pacquiao is now signed with Floyd Mayweather's promoter and manager, Al Haymon, Broner victory could definitely lead to a Mayweather vs. Pacquiao rematch in the Spring.
Stay tuned for more news as the story develops.
For more sports news, the NFL is reportedly looking to secure Jeff Bezos as the next Seattle Seahawks owner.