Streetsnaps: MadeinTYO & DJ Jehmahk
Showing off their unique style in Hong Kong.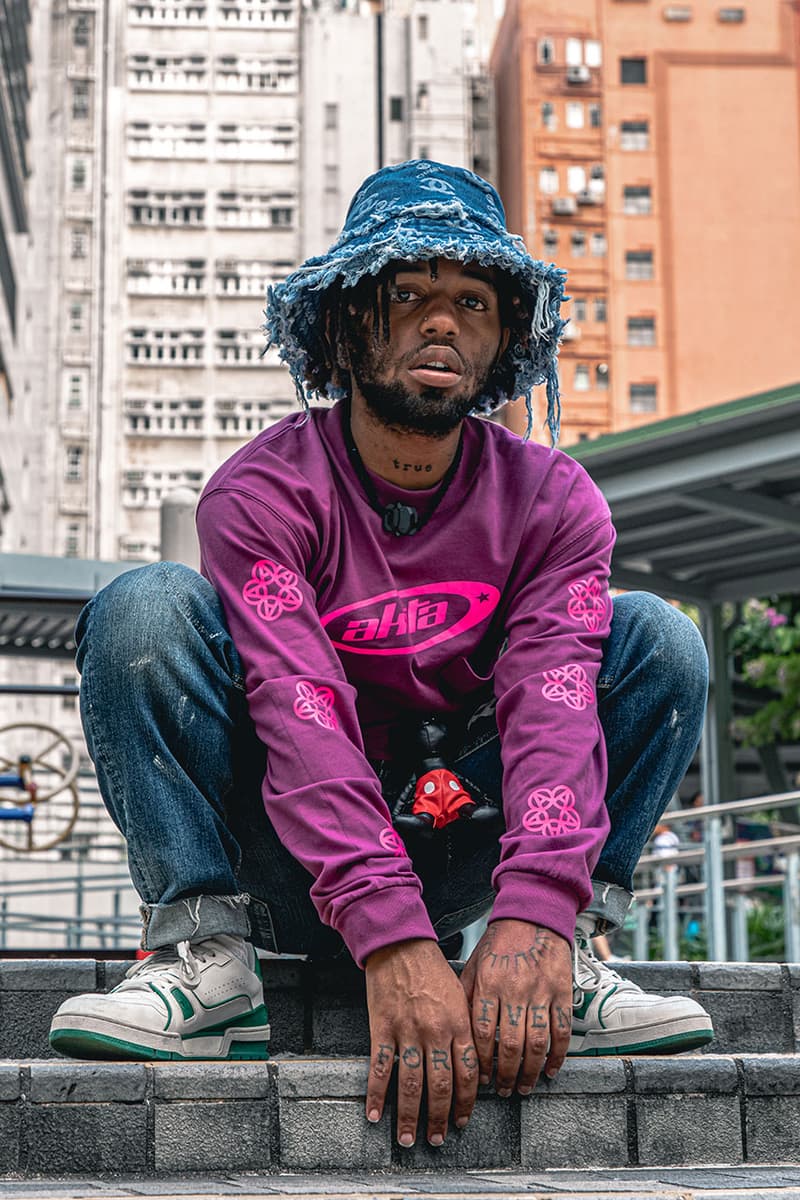 1 of 2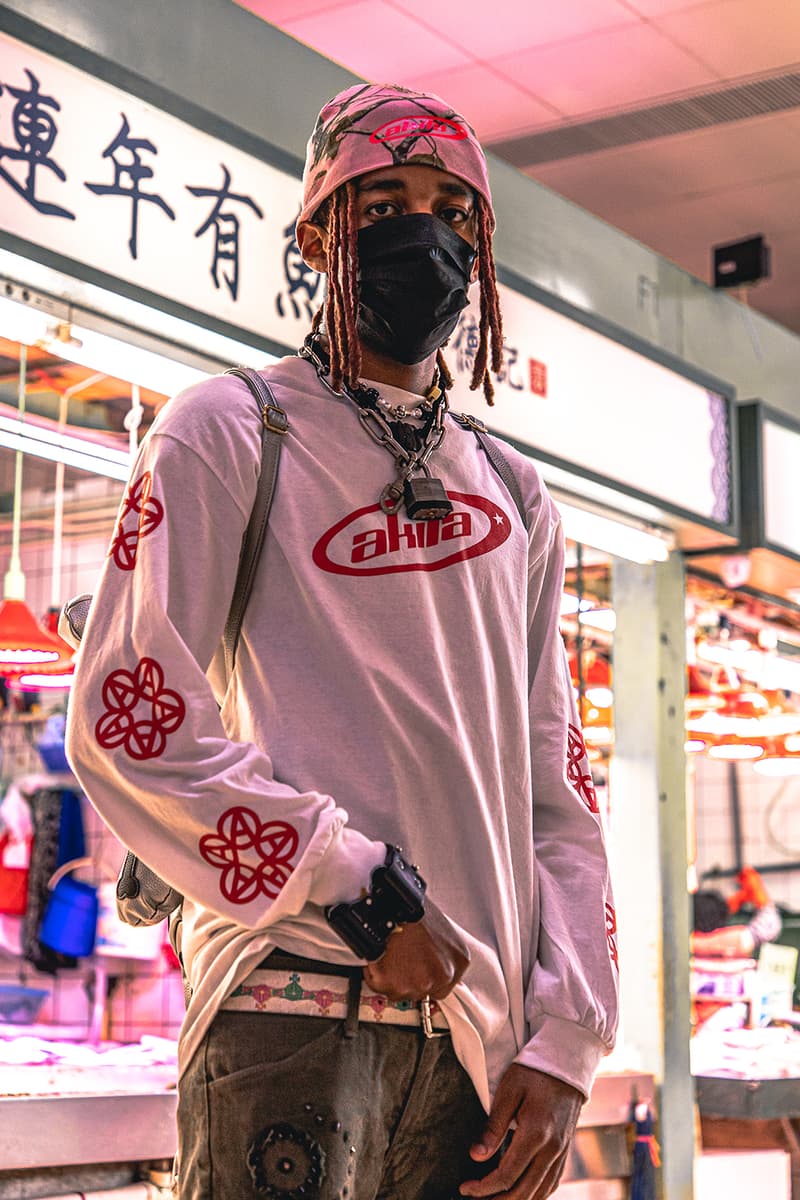 2 of 2
Streetsnaps: MadeinTYO & DJ Jehmahk
Showing off their unique style in Hong Kong.
Since breaking into the music scene with his 2016 single "Uber Everywhere" — which saw an official remix featuring Travis Scott — Atlanta rapper MadeinTYO established himself with his You Are Forgiven mixtape and debut album, Sincerely, Tokyo. HYPEBEAST caught up with TYO and personal DJ Jehmahk during their stop in Hong Kong to get look at some garments that inform their current rotations.
Citing Pharrell, Gucci Mane, M.I.A. and brother 24hrs as key influences, TYO (real name: Malcolm Jamaal Davis) has noted his itinerant upbringing as a "military brat" a major part of his unique artistry and personal style. Most recently, the rapper completed a whirlwind tour in China with a final show in Hong Kong presented by independent event organizer and promoter Gluestick.
Keeping things simple in the Pearl of the Orient, the duo both sported two-tone long sleeve T-shirt from their fledgling label Akita Allstars, which has yet to officially debut. MadeinTYO paired his outfit with a frayed Chanel denim bucket hat, painted COMME des GARÇONS denim jeans and low top Louis Vuitton Trainer Sneakers in "Green/White," designed by Virgil Abloh.
Meanwhile, Jehmahk opted for an Akita-branded beanie, studded grey wash denim matched with a vintage Vivienne Westwood belt and a pair of Air Jordan 1 "Black Toe" sneakers. The rapper and DJ both came through with an impressive array of accessories like a padlock chain necklace with an iced out carabiner, Salute EVAE+ Smiley Pearl Necklace, custom felt cobra clip necklaces, ruby pointer bracelets and C2H4's "Post Human Era" Time Supervisor Expert Neck Card Pouch.