Best Horror Movies to Stream for Halloween
Our favorite scary flicks from 'Us' to 'MIDSOMMAR' — and where to watch them.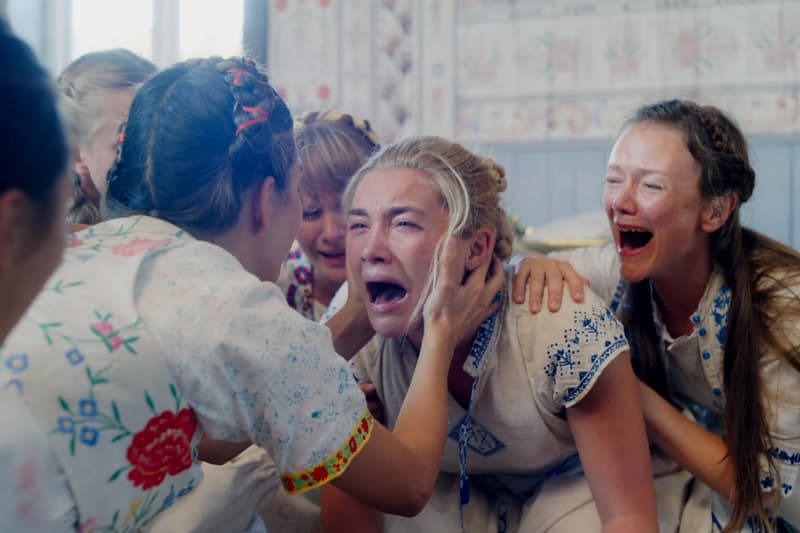 It's that time of year again, and Halloween is just around the corner. Whether you're getting your costume ready for a night out or just planning to dig in on some candy, a horror film is the perfect thing to get you in the Halloween spirit.
Fortunately horror movies have only gotten more interesting in recent years, particularly thanks to visionary directors like Jordan Peele and Ari Aster. HYPEBEAST has included a range of options spanning the horror genre from classic slasher and supernatural films to comedies and psychological thrillers. We've also sprinkled a few foreign films and arthouse offerings from A24.
Check out our picks for the best horror films available to stream for Halloween now via Netflix, Hulu, Amazon Prime and Shudder below.
Verónica
Where to Stream: Netflix
Why you should watch: Some viewers have found Spanish horror film Verónica so frightening that they couldn't make it through the whole movie. This sleeper hit is loosely based on a true story where a teenager living in Madrid mysteriously died after participating in a séance at school. In the film, supernatural forces threaten Verónica and her family at home after she uses a Ouija board during a solar eclipse to contact a deceased loved one. If you like your horrors to be more on the paranormal side, this one's for you. For more spook factor, the real life case is still unsolved.
Hush
Where to Stream: Netflix
Why you should watch: Although the film was only released as a Netflix exclusive, Mike Flanagan's Hush is an expertly executed horror that generates an impressive amount of terror from its bare bones setup. Set in a remote rural cabin, the film centers on a deaf-mute author finds herself playing "cat-and-mouse" against a predator. Though there's not much more than that, Hush is able to maximize terror promised by its premise through skillful narrative and visual storytelling.
Creep
Where to Stream: Netflix
Why you should watch: Sometimes the best scares come from more unconventional horror offerings, as is the case with indie flick Creep. The story centers on a cameraman who accepts a Craigslist offer from a man who wants to record a video for his unborn son. Playing on the found footage genre (think The Blair Witch Project), Creep doesn't contain a usual horror film villain, yet manages to take viewers someplace new in the genre.
It Follows
Where to Stream Amazon Prime Video
Why you should watch: It Follows has been described by many as a modern-day Halloween, packed with similar wide-angle shots and boasting a soundtrack reminiscent of a James Carpenter masterpiece. Although it's not a direct homage to the classic film, It Follows exudes the same atmospheric feeling and spirit of '70s and '80s horror as viewers watch as Jay, the protagonist, is pursued by a supernatural entity after a sexual encounter. The moody, retro-inspired flick is a clever take on the slasher subgenre.
It Comes At Night
Where to Stream Amazon Prime Video
Why you should watch: Marking auteur Trey Edward Shults' sophomore effort, It Comes At Night is a horrifying post-apocalyptic film that sees the world with very few survivors left. Backed by indie powerhouse A24, the film centers on a group stuck in an eerie house in the woods — presumably far away from help — who face an unseen threat; one that potentially manifests as a disease or bodily possession that could destroy the group from within. This coming-of-age horror is a claustrophobic slow-burner with one of the bleakest endings around.
Tigers Are Not Afraid
Where to Stream: Shudder
Why you should watch: Helmed by Issa López, Tigers Are Not Afraid is a fantastical ghost story set against the backdrop of Mexico's 2006 drug war. The story centers on 10-year-old orphan Estrella who is granted three wishes, one of which she uses to bring back her deceased mother. The film has been praised by fantasy-horror heavyweights Guillermo del Toro and Stephen King, and even won López the Best Horror Director award at Fantastic Fest.
Under The Shadow
Where to Stream: Netflix
Why you should watch: Iranian film Under The Shadow has drawn many comparisons to Australian psychological horror film The Babadook, which already means it's a one to watch. The film follows a mother and daughter in war-torn Tehran in the 1980s. However not only do they need to dodge the war going on outside, they must survive the malevolent spirits inside their home. The film mixes genres, switching from a period piece to a horror flick to raise the tension throughout the film. A perfect choice if you're looking for innovative in its form as well as scary.
The Invitation
Where to Stream: Netflix
Why you should watch: The Invitation is one of Netflix's best hidden gems. Although it plays on the usual tropes of a dinner party gone wrong, there's more to the plot than meets the eye with this one. The Invitation is one film where we recommend not watching the trailer or reading the synopsis beforehand to fully succumb to the movie's paranoid mood.
The Blackcoat's Daughter
Where to Stream: Netflix
Why you should watch: Easily one of the most atmospheric horrors in years, The Blackcoat's Daughter is a slow-burner that builds on ambience rather than jump scares. The story sees two young girls who are forced to stay at their strict, mysterious boarding school when their parents fail to pick them up for winter break. As the nights go on, things begin to get weird. The Blackcoat's Daughter will need your full attention and very little distractions to fully enjoy. Emma Roberts and Kiernan Shipka star.
The Autopsy of Jane Doe
Where to Stream: Netflix
Why you should watch: Set almost entirely in a morgue, The Autopsy of Jane Doe is more of a psychological thriller than a bloody, gory horror. This atmospheric morgue thriller capitalizes on its claustrophobic environment as father-son team Tommy and Austin (played by Emile Hirsch and Brian Cox) investigate an unidentified woman retrieved from the basement of a murdered family's home. This will keep you guessing until the very end.
Cabin In the Woods
Where to Stream: Netflix
Why you should watch: Looking for something more fun? Cabin In The Woods takes all the horror genre clichés and turns them on their head. Although the film starts off with a familiar storyline of five collage kids vacationing in a remote cabin who then find themselves fighting for their lives, viewers soon find out there's more at play than meets the eye. Cabin In The Woods also stars a pre-Thor Chris Hemsworth and Jesse Williams. A good one for all the horror buffs out there.
The Ritual
Where to Stream: Netflix
Why you should watch: Based off the British award-winning horror novel by Adam Nevill of the same name, The Ritual is one of Netflix's best films to hit the horror circuit. Centering around a group of men dealing with the tragedy of a friend's murder, what at first seems like a normal getaway in the Scandinavian forest turns to something diabolical and terrifying. The Ritual not only plays on the human psyche, the film also offers up a folklore deity. Directed by V/H/S's David Bruckner, Bruckner really takes his time to build the terror in this film, resulting in an understated horror film that slowly settles in under your skin.
Personal Shopper
Where to Stream: Netflix
Why you should watch: Not your typical Halloween movie, Personal Shopper revolves around a ghost story that takes place in the fashion underworld of Paris. Olivier Assayas — who took home the Best Director Award at the Cannes Film Festival for his work on this film — manages to deliver a Hitchcockian tale staring Kristen Stewart in a role that highlights her subtle acting chops.
MIDSOMMAR
Where to Stream: Amazon Prime Video
Why you should watch: Ari Aster's sophomore effort is just as big a treat as Hereditary. The sunshine-drenched folk-horror takes place in rural Sweden during the summer solstice, proving the day can be just as terrifying as the night. What starts off as a seemingly innocent festival filled with dancing, eating, games and drinks, soon turns into a disturbing feast of cannibalism, spells and pagan rituals. You'll be thinking about this one long after the credits roll.
The Hole in the Ground
Where to Stream: Amazon Prime Video
Why you should watch: If creepy kids is all it takes to freak you out this Halloween season, A24's The Hole in the Ground will do the trick. The low-budget Irish horror tells the story of a mother whose son goes missing in the forest behind their new home. Things soon begin to take a turn for the worst when the son returns home with strange behavior and a mysterious sinkhole is found. The film is a bit of a slow-burner, but worth sticking with for the ending.
Us
Where to Stream: Amazon Prime Video
Why you should watch: Brought to you by Get Out's Jordan Peele, Us is at its surface a tale of a young family on a vacation gone awry, but it's also a sort of allegory for the political climate in the United States. Although seemingly taking the route of the home invasion horror subgenre, the film quickly evolves into something entirely different, seeing a mysterious family of horrific doppelgängers seeking revenge. Lupita Nyong'o's stunning dual performance is just the icing on top of this delicious and horrific cake.
Little Monsters
Where to Stream: Hulu
Why you should watch: Nyong'o pulls a 180 from Us with a more comedic route in Little Monsters. Just like the cult classic Shaun of the Dead, the film is a playful take on the zombie genre, with Nyong'o playing a schoolteacher trying to protect her kids from an outbreak during a class trip. The horror-comedy also stars Josh Gad.
The Monster
Where to Stream: Netflix
Why you should watch: Although the title alone might suggest the film is solely based on a brutal creature, as The Monster's storyline unfolds viewers will start to question exactly what, or whom, the title is referring to. In the film's simple set-up, a mother and daughter find themselves stranded in the middle of nowhere when their car brakes down. This is only the beginning of their troubles, as a mysterious threat emerges from the darkness. The horror is then amplified by the troubled relationship between the mother and daughter, as the more literal manifestations of the title make themselves known.