Softbank Says It Has Now Invested $18.5 Billion USD in WeWork (UPDATE)
SoftBank executive Marcelo Claure says its more than the GPD of his native country Bolivia.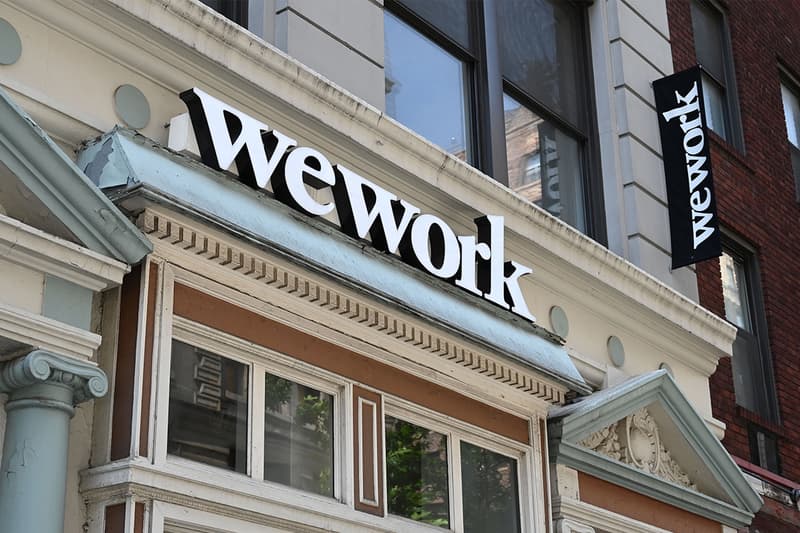 UPDATE (October 25, 2019): According to reports, leaked audio of an all-hands meeting at WeWork caught Softbank's newly appointed CEO Marcelo Claure telling staff their days of worrying are over. Recode quotes Claure as saying:
"We have guaranteed the future of WeWork, but more importantly is we're putting the future back into our hands. There's no more days needed to go fundraising. There's no more days needed to go prove to the investor community that we're a viable company. The size of the commitment that SoftBank has made to this company in the past and now is $18.5 billion. To put the things in context, that is bigger than the GDP of my country where I came from. That's a country where there's 11 million people."
Although there are currently no plans on how to fix WeWork's current standings, Claure's "goal in the next 30 days is to work with this management team, to work with Artie, Sebastian, and all the incredibly talented members of the team to basically set up a plan," he said.
However, Claure made already frightful employees of the gamble Softbank has taken. "We've had many, many endless nights with Masa [Softbank CEO founder Masayoshi Son] in terms of what was the next thing to do with WeWork. I would say that 99% of advice that we got is to cut your losses and run away, but Masa absolutely is a believer in WeWork and the mission and disruption."
He continues by stating that their own reputation is what's on the line, moreso than WeWork itself.
"You say why, right? The easy thing was just run away. There were no need. We didn't have to come in and make an investment of this size. We're basically betting SoftBank. We're betting our reputation and we're betting everything we have that this is going to be a success story. We want people to look at this move as not a failure, but we want this move as a genius move. We had many, many nights of debate. Everything that we look at the business, the more we dig, the more we love the business, the more community managers we interact with, the more we love the business."
Daily Crunch: SoftBank throws WeWork a lifeline https://t.co/44VdEZslZ1 by @anthonyha pic.twitter.com/R8ZvtdHmDE

— TechCrunch (@TechCrunch) October 23, 2019
---
ORIGINAL UPDATE (October 22, 2019): CNBC has reported that SoftBank's negotiations for the takeover of WeWork is now in its final stages, and the official announcement may come as early as Tuesday. The deal will see the Japanese investment firm pump in an extra $4-5 billion USD, raising its control over WeWork to 70 percent. This will give WeWork a valuation between $7.5 – $8 billion USD, a significant drop from the $47 billion USD valuation earlier this year.
In terms of governance, sources say that SoftBank executive Marcelo Claure will take on a managerial role at WeWork — most likely as chairman — while the co-working space company's former CEO Adam Neumann will see his stake drop to low double digits.
---
ORIGINAL STORY (October 14, 2019): According to The Wall Street Journal, Japanese tech and investment firm SoftBank Group has come up with a bid to take control of WeWork's parent company, The We Company. The news comes amid reports that WeWork will be cash-dry by next month following a turbulent few months, resulting in the removal of its ex-CEO and co-founder Adam Neumann and the collapse of its initial public offering that at one point was valued at $47 billion USD.
The upcoming bid will give SoftBank — which already owns one-third of The We Company — majority control of the co-working space rental business. However, sources say it's not the only pitch WeWork is receiving. They suggest that there's another plan currently being worked on to raise billions through a deal managed by JPMorgan Chase & Co. In this regard, a WeWork spokesperson issued the following statement in an email: "WeWork has retained a major Wall Street financial institution to arrange a financing. Approximately 60 financing sources have signed confidentiality agreements and are meeting with the company's management and its bankers over the course of this past week and this coming week."
Stay tuned as the story develops.
Elsewhere in tech, Visa, Mastercard, and eBay are among a larger group that have just withdrawn support for Facebook's Libra cryptocurrency.