WeWork May Run out of Money by Next Month
The company is reportedly rushing out a debt financing package.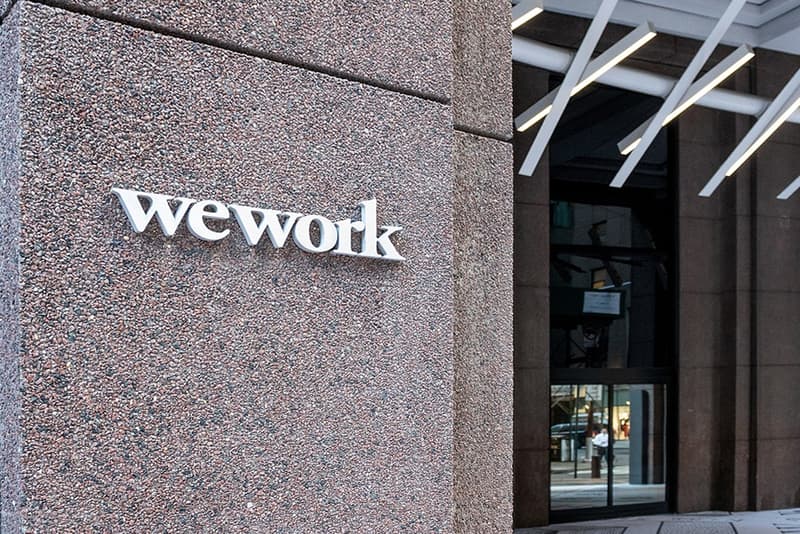 Co-working space giant WeWork reportedly must raise cash by "no later than the end of November" in order to stay afloat, much earlier than initial estimates which suggested the company had another six months or so to function at its current spending rates. According to The Financial Times, two people familiar with the situation confirm the company is rushing together a debt financing package alongside JPMorgan Chase, who was involved with the company's failed IPO.
Bloomberg reports that the debt package currently stands at $5 billion USD and that it will be used entirely to save the company. WeWork in the past few months has filed to withdraw its public offering following the firing of its co-founder and CEO Adam Neumann, as well as reporting on its initial financial standings. Neumann had previously been reported to have mingled business finances with his personal money, and that Softbank, its biggest investors, were determining factors in his firing.
SoftBank CEO Masayoshi Son has since said he is "embarrassed and flustered" by the company's track record of investments, citing WeWork as one of them.
In other tech news, Selfridges' year-end financial report further details department store struggles during the retail apocalypse.
WeWork could run out of money next month: report https://t.co/QeIAGdERxL pic.twitter.com/leyvl6c2wf

— Gizmodo (@Gizmodo) October 11, 2019