Selfridges' Costly Focus on Customer Experience Yields Decline in Operating Profits
The cost of staying afloat during the retail apocalypse.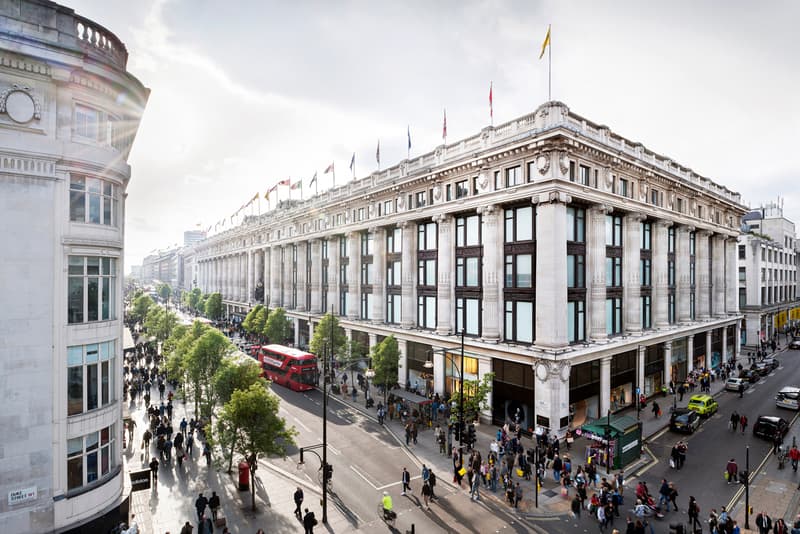 UK department store Selfridges recently posted its year-end results (with a cut-off of February 2019), which showed a six percent increase in sales from the previous year, totaling approximately £1.85 billion pounds ($2.25 billion USD). Counteracting the store's growth, however, is a slew of investment expenses carried out in an attempt to capture the attention of shoppers during the retail apocalypse.
In 2018, Selfridges opened a 60,000 square foot Accessories Hall in its London location, which cost the company £300 million pounds, on top of a new Beauty Hall and expanded Accessories Hall in its Manchester location. The department store is also beginning to put a financial emphasis on digital product, including its Selfridges Plus delivery service and a Chinese-language website – both of which the company says have helped boost sales. On top of its traditional retail offerings, Selfridges houses restaurants like Brasserie of Light and EL&N, as well as a permanent skate bowl. Next month, even a movie theater will be added to the mix.
As a result of its push to create customer experiences beyond traditional retail, Selfridges' operating profits went down 6 percent from the previous year, totaling £170 million pounds. Similar UK department stores like Harrods have yet to release results from the same period, however Selfridges can be compared to Barneys New York, which is struggling to stay afloat amidst high rent costs and today's challenging retail environment.
Elsewhere in business, a recent lawsuit is claiming that Fortnite is "as addictive as cocaine."