WeWork Plans Exorbitant Exit Packages for Current Co-CEOS After 2,400-Person Lay-Off (UPDATE)
The board is expected to remove the two, along with chief legal officer Jennifer Barrent.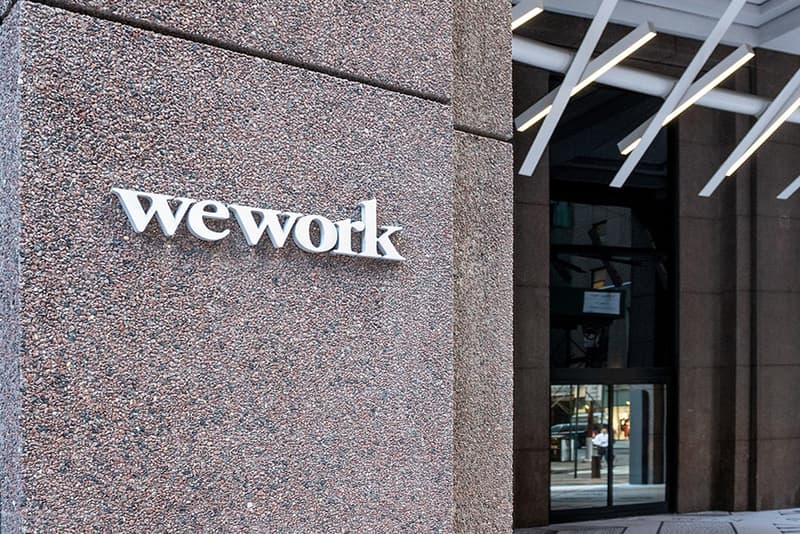 UPDATE (December 31, 2019): A little more than a month after WeWork laid off 2,400 employees, the Financial Times now reports that the board of directors is looking to remove both co-CEOs Artie Minson and Sebastian Gunningham as well as the chief legal officer, Jennifer Berrent. However, all three are expected to receive exorbitant exit packages, with Minson and Gunningham walking away with $8 million USD each while Barrent will receive $1.5 million USD. These payments also come three months after ex-CEO Adam Neumann was removed from his position, for which he received $1.7 billion USD.
---
UPDATE (November 18, 2019): According to CNBC, WeWork is officially laying off 2,400 employees in its latest attempt to cut costs and get the business back on track after multiple fumbles this year. In a released statement, a WeWork spokesperson states cuts were made in an effort to "create a more efficient organization" and refocus on its core office-sharing business.
"The process began weeks ago in regions around the world and continued this week in the U.S.," the spokesperson said. "This workforce reduction affects approximately 2,400 employees globally, who will receive severance, continued benefits, and other forms of assistance to aid in their career transition. These are incredibly talented professionals and we are grateful for the important roles they have played in building WeWork over the last decade."
BREAKING: WeWork says it will lay off 2,400 employees globally https://t.co/yTKkXyLbrY

— CNBC Now (@CNBCnow) November 21, 2019
---
UPDATE (November 18, 2019): According to The Wall Street Journal, "two people with knowledge of the matter" states WeWoek will lay off up to 4,500 to 6,000 of its 12,000 employees from its workforce. Sources say that 2,000 to 2,500 layoffs will come from the subletting office division, with another thousand coming from "noncore businesses, like a private school in Manhattan that WeWork set up," the Times says. Those businesses are slated to either close or sold, while another thousand layoffs are slated to come from building maintenance workers.
Although it's unknown what other divisions will be affected, reports say the layoff is part of a five-year turnaround plan for the company, with additional information speculated to be announced to employees as early as Tuesday.
wework layoffs affecting 4,500 or more people could be announced as early as this Tuesday
(w @uwsgeezer)https://t.co/p62oWMAG6b

— rat king (@MikeIsaac) November 18, 2019
---
ORIGINAL STORY (October 15, 2019): WeWork has gone on quite a financial journey this year. After confidentially filing an IPO back in April, the co-working space's valuation dropped $37 billion USD due to lack of investor interest. As a result, the company put its IPO on hold, and its CEO at the time Adam Neumann ended up stepping down under pressure. Now, anonymous sources within the company revealed to The Guardian that WeWork plans to cut at least 2,000 jobs as early as this week, totaling around 13 percent of the company's workforce.
The reports also detail that tension in the WeWork workplace is building as employees begin to question the company's stability. The sources also state that morale is low and WeWork employees are getting "little or no work done." Someone even stated that "the atmosphere is toxic. A lot of people worked so hard for this company. We thought we were in on something really big." Neumann is apparently the target of employee frustration, with memes featuring the former CEO reportedly circulating the office via Slack.
In addition to financial troubles, news also surfaced this week that the phone booths in WeWork's offices have dangerous traces of formaldehyde and that it will be removing thousands of phone booths from its offices in the US and Canada as soon as possible.
Currently, Japanese tech and investment firm SoftBank Group and JPMorgan Chase & Co. are both coming up with financing package options to help keep the company afloat, but nothing is confirmed just yet.
Elsewhere in tech startup layoffs, Uber just went through a third wave of cuts, this time letting go of around 350 employees.