Gulfstream Unveils World's Largest Private Jet, Costs $75 Million USD
Featuring five living areas, a conference room and more.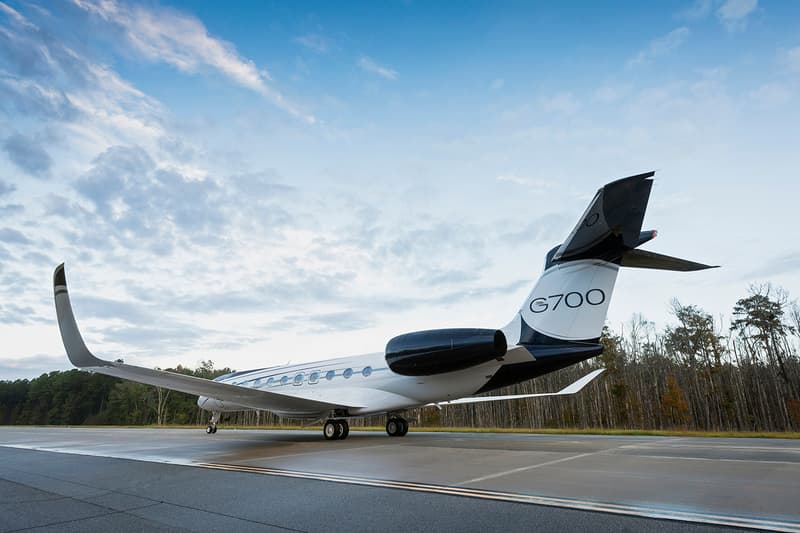 1 of 3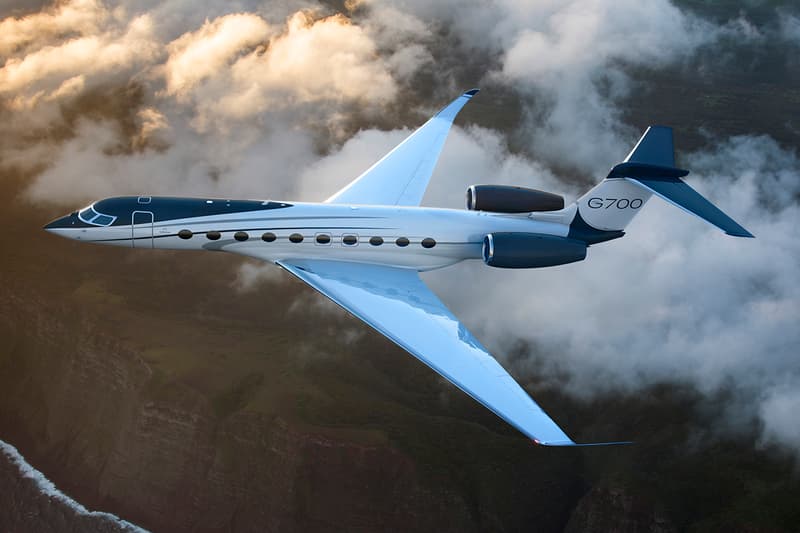 2 of 3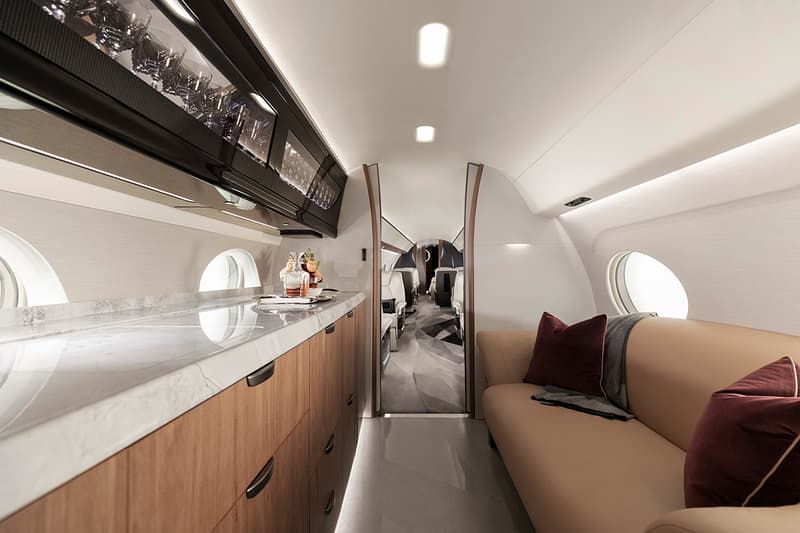 3 of 3
Gulfstream recently made waves for unveiling the largest plane in the private jet industry. The Gulfstream G700 was revealed at the 2019 National Business Aviation Association Convention & Exhibition, where a full-scale prototype of the plane was put on stage for all to admire.
Boasting all the necessary features for private business travel and then some, the plane features extended range, advanced speed, and the tallest, widest and longest cabin in the industry. Gulfstream also announced that its new Predictive Landing Performance System, which gives pilots an advanced heads up if there might be a problem with landing, will be included in the G700.
During the unveiling event, Gulfstream President Mark Burns explained that the Gulfstream G700's design was created almost like a puzzle by pulling and combining features from its full jet range. "The Gulfstream G700 takes the very best elements from our most innovative products and unites them with cutting-edge advances to create an all-new, advanced-technology aircraft that redefines safety, comfort and range at speed," he said.
In addition to its size and longevity, the G700 offers an elevated cabin experience, including five living areas, a six-place dining or conference room and a master suite with an accompanying shower. Additional amenities include an advanced circadian lighting system that recreates sunrise and sunset in order to adjust passengers to new time zones, as well as 100 percent fresh air circulating the cabin at all times.
Watch the full G700 presentation in the clip above, then check out Virgin Galactic, which is set to become the first publicly-available space tourism company to be traded on the New York Stock Exchange.
#NEWS: Imagine combining legendary #G650ER performance with revolutionary #G500/#G600 tech. Add our most bespoke interior ever. Meet the #G700. Get the details: https://t.co/ncijtpadKB pic.twitter.com/o0K520RmjF

— Gulfstream Aerospace (@GulfstreamAero) October 22, 2019