'GoT' Creators David Benioff & D.B. Weiss Depart From Planned 'Star Wars' Trilogy
Following their $200 million USD deal with Netflix.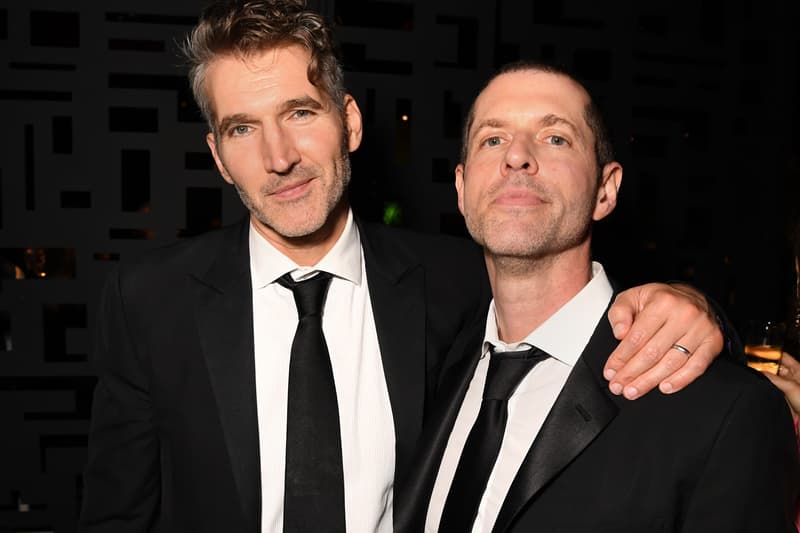 Just after revealing the final trailer for the upcoming Star Wars offshoot series The Mandalorian, entertainment conglomerate Disney has now announced that the planned feature film trilogy from Game of Thrones creators David Benioff and D.B. Weiss will not be happening after all. Early last year, fans were pleasantly surprised to hear that the duo, known as D&D, would be helming the three-part series of films. The two initially pitched the idea to Disney CEO Bob Iger, and just earlier this year it was confirmed that the two would be directing the next film in the franchise that would arrive in 2022.
However, following a $200 million USD deal with Netflix earlier this August, which would see the creators departing HBO for the streaming giant, as well as the conclusion of their Games of Thrones series, the two have shared with Deadline that "there are only so many hours in the day, and we felt we could not do justice to both Star Wars and our Netflix projects."
Much has changed surrounding the franchise with the planned launch of Disney+, which will see Marvel Studios CEO Kevin Feige helming his own Star Wars project, as well as a planned trilogy by Star Wars: The Last Jedi director Rian Johnson.
For more related news, check out our recent breakdown of the final trailer for Star Wars: The Rise of Skywalker.