Colin Kaepernick Appears to Deny His Approval of Travis Scott's Super Bowl Halftime Appearance
This is getting messy.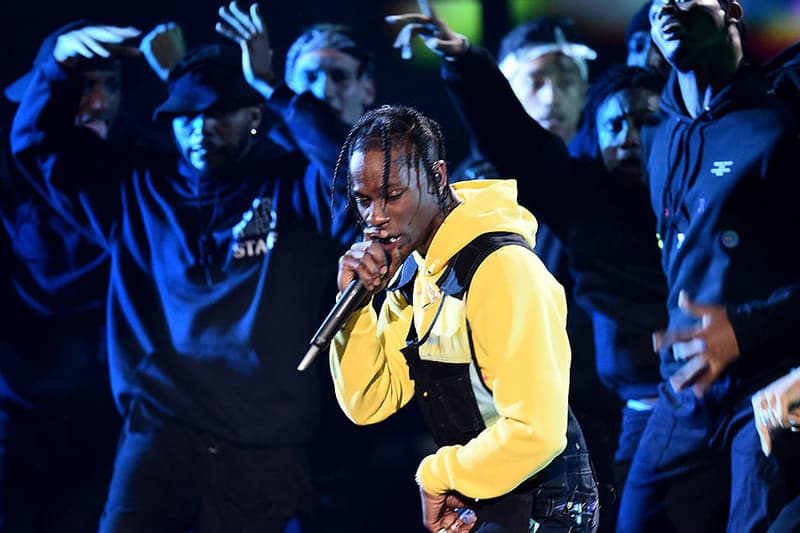 Reports began circulating this morning (Jan. 16) that Travis Scott spoke with Colin Kaepernick before agreeing to perform at this year's Super Bowl Halftime Show. Details of the phone conversation have begun to leak and Variety reports that the former San Francisco 49ers player was against the artist's appearance. Here's what the magazine says:
A source close to Scott said that while the two did not necessarily agree, they emerged from the conversation with mutual respect and understanding, with the rapper taking the stance that everyone makes a statement in their own way and he felt that the money going toward Dream Corps, combined with the platform provided by the Super Bowl, will do some good. The source also said that Scott would not confirm his performance until the donation was locked in.
Kaepernick, however, seems to be taking issue with the notion that he along with Scott left the conversation with "mutual respect and understanding." Through Twitter, Kaepernick shared opinions from his girlfriend, radio host and activist Nessa, and Hot 97 and Beats 1 host Ebro Darden, who flat-out denounce that report (See both tweets below).
Scott struck a deal with the NFL under the condition that the league donates $500,000 to Dream Corps, a social-justice charity connected to Kim Kardashian West. The NFL previously tried to book Cardi B for the Super Bowl Halftime Show halftime show however she reportedly refused to perform because of the NFL's treatment of Kaepernick. JAY-Z also allegedly tried to talk Scott out of performing at the Super Bowl halftime show.
Last month when reports that the Houston rapper was scheduled to join Maroon 5 at the Super Bowl, celebrities such as Meek Mill responded negatively to the news. This year's Super Bowl will be on Feb. 3 in Atlanta. Scott will also be joined by Big Boi. There's currently a petition that asks the performers to take a knee at the Super Bowl.
There is NO mutual respect and there is NO understanding for anyone working against @Kaepernick7 PERIOD. #stoplying https://t.co/0HB6kcWJRG

— NESSA (@nessnitty) January 16, 2019
Kap did not approve this bullshit! Get the fuck outta here…. https://t.co/yyMVAXQB3k

— El Viejo Ebro (@oldmanebro) January 16, 2019