Cactus Plant Flea Market Prays for Ye With "Born Again '19" Hoodie
"It's never too late to be yourself."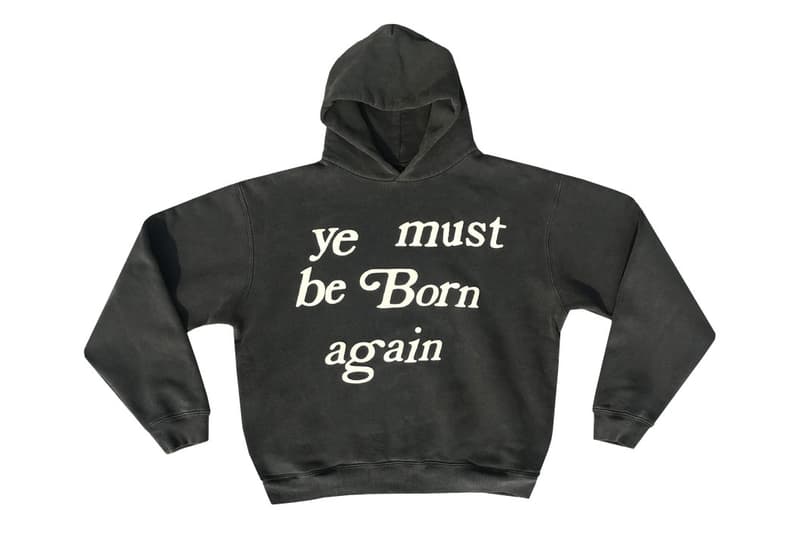 Clarification: Cactus Plant Flea Market has reached out to confirm that the hoodie is actually a biblical reference, instead of a Kanye nod. As The Free Dictionary notes, after 1300 AD, ye "came to be used as the objective case form" of the singular "you." Thus, the hoodie's intended meaning is: "You must be born again."
---
To say that Kanye West's 2018 was unconventional is an understatement. The rapper spent the year beefing with everyone from Drake to Ariana Grande, visiting Donald Trump in the White House and dropping, then updating new albums, to name only a few controversial events. Some fans may need a break from Ye's antics, but others just want the old Kanye West back.
Cactus Plant Flea Market falls into the latter camp, and as such, has launched a hoodie opining for a fresh start. The "Born Again '19" hoodie gets straight to the point, reading "ye must be Born again" on the front of the overwashed cotton garment. The product description is equally simple: "It's never too late To be yourself," and "2019."
Unfortunately for CPFM, the timing of the drop has coincided with West's latest Tweet storm. Just a few hours ago, Ye made his stance on Trump in 2019 quite clear, though he did acknowledge that he "Love[s] everyone" and "I love Drake 2019 we will all heal." Still, any fans hoping for a rebirth can pick up the new piece from Cactus Plant Flea Market's web store for $240 USD.
Recently, it was confirmed that West is scheduled to appear on Joe Rogan's podcast.