Kanye West Goes In on Ariana Grande After Comments on Recent Twitter Rant
"People will no longer take mental health for a joke."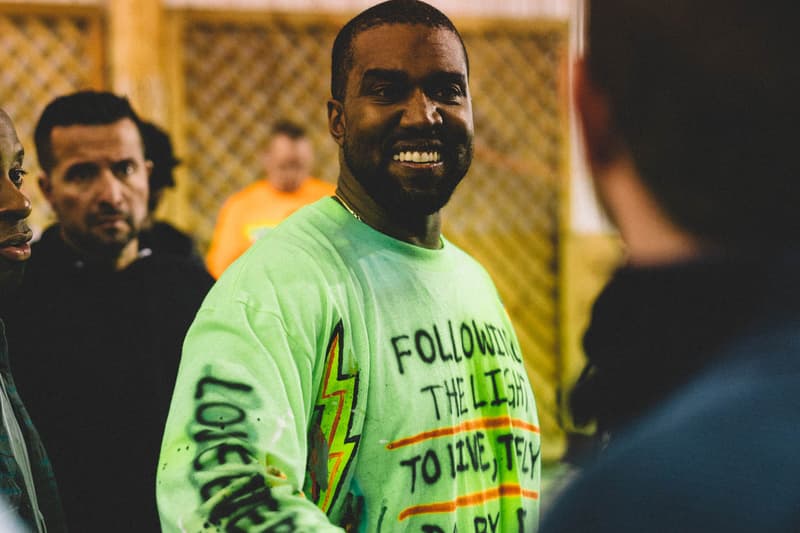 In a now-deleted Tweet, Ariana Grande commented on the recent string of messages from Kanye West regarding his displeasure towards Drake. In the Tweet, Grande posted:
"guys, i know there are grown men arguing online rn but miley and i dropping our beautiful, new songs tonight so if y'all could please jus behave for just like a few hours so the girls can shine that'd be so sick thank u"

— Ariana Grande (@ArianaGrande) December 14, 2018
As the Tweet came just hours before the release of her new track "imagine," 'Ye took it as a shameless plug; and that she was brushing aside the seriousness of his situation along with the well-being of his mental health. 'Ye quickly responded with the below:
All of this foolishness weighed on my mental health so @ArianaGrande you know I got love for you but until you're ready to really make sure everyone's ok don't use me or this moment to promote a song

— ye (@kanyewest) December 15, 2018
Ariana has since responded with the, now deleted, Tweet "With all due respect, I don't need to use anyone to promote anything. Period. I was making a comment ab what men were doing at the time vs. women. It was a joke which i understand now was probably insensitive. I apologize if I was in any way triggering and hope u feel well today."
While it looks like things between the two artists have since come to a standstill, that hasn't stopped Kanye on Twitter from continuing his crusade on making things right in the world.
In other news, Kanye West has just been spotted in unreleased YEEZY boots.
I know Ariana said this to be cool and didn't mean no harm but I don't like even slightest level of slight commentary from someone I know loves and respects me pic.twitter.com/T9VXaIj9MX

— ye (@kanyewest) December 15, 2018
No one would ever choose to end up in a mental hospital and diagnosed with a mental disorder but god chose me to publicly go through this journey and it is beautiful

— ye (@kanyewest) December 15, 2018
People will no longer take mental health for a joke

— ye (@kanyewest) December 15, 2018