Nike's HyperAdapt Will Soon Release in Larger Quantities and at Affordable Price
Mark Parker also told investors that the self-lacing tech will come to the pro-sports arena.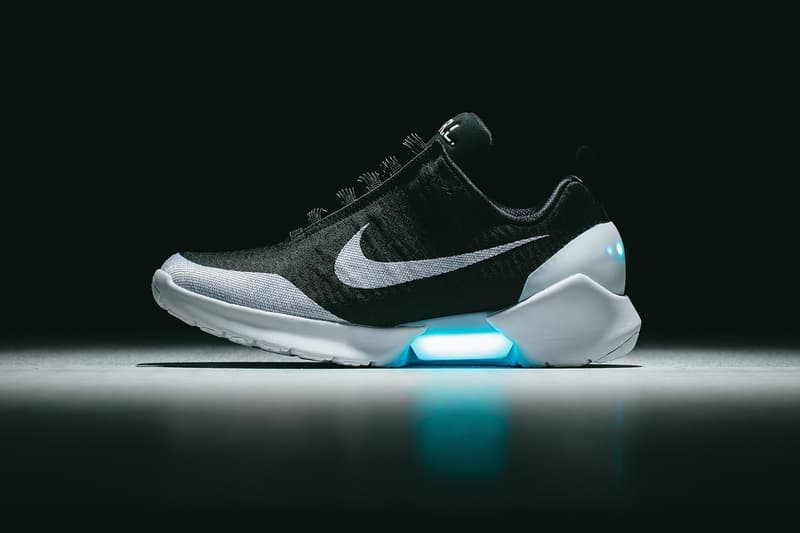 On a call with Nike investors earlier in the week, Mark Parker reported that the now $720 USD HyperAdapt will soon release "at more accessible price points and in greater quantities" around the globe. Additionally, the Swoosh's CEO happily announced that the intuitive tech will be worn by professional athletes in their respective arenas.
"In the coming year, for the first time ever, Nike will bring digitally powered adjustable footwear to professional sports," said Parker on the call. He added that athletes had been testing the technology over the past few months. Why is this significant? The first model, 2016's HyperAdapt 1.0, features digital sensors that detected tension and the volume of the foot inside to then automatically tighten around the wearer's foot, providing a secure, locked-in fit. However, designers and researchers of this shoe have always had the athlete in mind, as they wanted to build a sneaker that can accommodate changes in pressure and swelling to an athlete's foot while playing sports.
In 2016, legendary sneaker designer Tinker Hatfield said of the innovation, "It is amazing to consider a shoe that senses what the body needs in real-time. That eliminates a multitude of distractions, including mental attrition, and thus truly benefits performance." Adding, "Wouldn't it be great if a shoe, in the future, could sense when you needed to have it tighter or looser? Could it take you even tighter than you'd normally go if it senses you really need extra snugness in a quick maneuver? That's where we're headed. In the future, product will come alive."
There's no word on what the new design will do or look like or retail for, but thankfully we don't have long to wait. Be on the lookout for more on Nike's next-gen HyperAdapt in the coming months.
In related news, go backstage at Virgil Abloh's Nike-centric SS19 runway showing for Off-White™.