'Fortnite' Is Getting a Nintendo Switch Bundle With Exclusive Skin
Alongside some items and V-Bucks.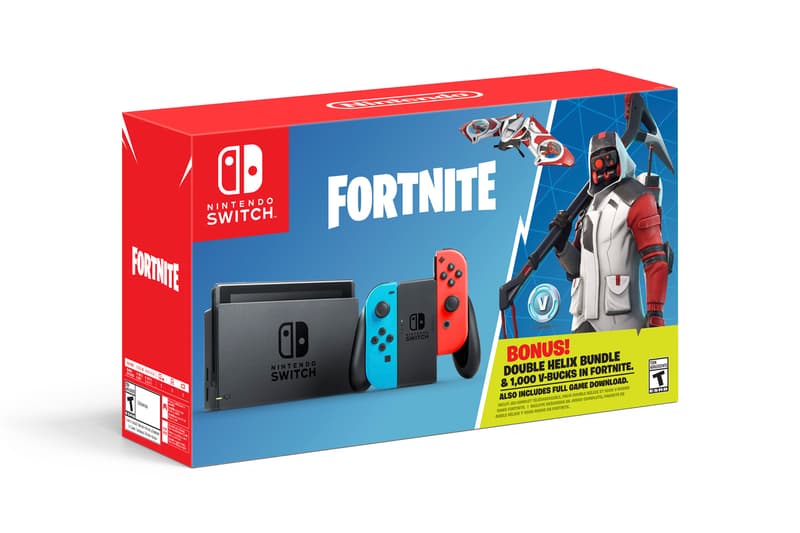 Nintendo has announced a new bundle for the free-to-play sensation Fortnite alongside an exclusive skin, items, and some in-game currency. The bundle will come with the title already pre-installed, alongside 1,000 V-bucks and the "double Helix" outfit comes a new pickaxe and a new glider.
The outfit and items are merely slight variations of already released products, like the Archetype skin, but are nonetheless exclusive to the Switch. The system itself will be a standard Nintendo Switch without any special customizations like the upcoming Super Smash Bros. bundle. This Fortnite Nintendo Switch bundle will go on sale October 5 for $299.99 USD.
In other entertainment news, the latest trailer for Kingdom Hearts III has dropped.