Here's What Tech Experts Think of Apple's New iPhone Announcements
Industry insiders share their thoughts on the iPhone XR, Xs and Xs Max.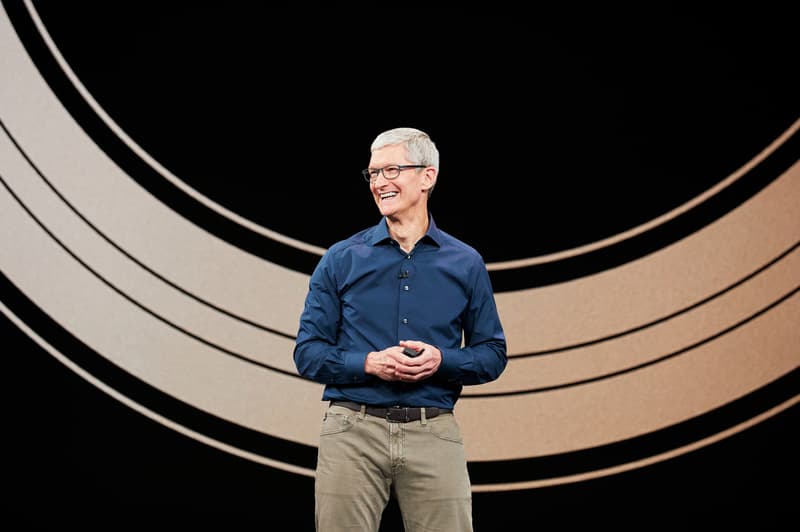 Earlier this week, Apple gathered the great and the good of the tech industry at the Steve Jobs Theater at Apple Park for its Gather Round event. The conference saw Tim Cook announce a string of new products, including three new iPhones: the Xr, Xs and Xs Max. Other notable headlines from the launch included the new Apple Watch Series 4 as well as the arrival of iOS 12 and the discontinuing of the iPhone X.
Arguably the stand-out announcement was the unveiling of the entry-level iPhone XR, which features a 6.1-inch LCD screen, an aerospace-grade aluminum and glass casing, six new color options. Elsewhere, the iPhone Xs and Xs Max feature a longer battery life, new camera functions and the option for two sim-cards. The iPhone Xs Max is also one of the largest mass-market phones ever sold.
To make sense of all the new announcements, we spoke to tech industry experts and insiders to see what they really think about Apple's latest iPhone developments.
What Do You Think Is the Key Announcement From the Apple Event?
Mat Smith, UK Bureau Chief at Engadget: Offering a high-end iPhone, albeit with compromises: The iPhone XR.
Sascha Segan, lead analyst at PCMag.com: I saw three impressive changes in the new iPhones. The dual-SIM capability brings something the rest of the world has had for years to the U.S. The A12 processor is going to push augmented reality apps forward in a big way. And the color backs on the XR models are just gorgeous.
Natt Garun, Technology Editor at The Verge: Oddly enough, this year felt like it should have been an Apple Watch event over the iPhones. The new Series 4 has some of the more interesting and logical design changes, such as the new placements of microphone and speaker, and the added haptic feedback on the digital crown. The new Health-related updates are also interesting (though I have not personally used them myself yet. Personally, the breathing exercise Complication looks fascinating. The idea of Apple trying to get you to practice mindfulness on a suite of devices that created addictive behavior in the first place is… uh… fun to think about!) It does seem like Apple is running away with the smartwatch market — there aren't many, if any, smartwatches in this price range that can do as much as the Apple Watch can.
What Do You Think of Apple's Decision to Discontinue the iPhone X?
Mat Smith: If you compare the specs and heck, even how they look, the iPhone Xs is pretty much identical. That said, if you own the iPhone X, you're only going to be tempted by the upgrade if you want the big screened iPhone Xs Max….
Sascha Segan: I think it's fine. What's important is that Apple has a phone at every (high) price point, and they do now: the 7, 8, XR, and Xs cover a range from $450 up to $1,100. They didn't need the X to stick around.
Natt Garun: I think it was inevitable. Keeping the X would make no sense given the Xs offers the same screen size with upgraded specs, while still wanting to introduce the XR as a slightly less expensive model with a few missing features but more colorful options. It's like offering a small, medium, and large popcorn at the theater — those three are strategically priced so consumers would feel incentivized to get a small or large, and two medium options would complicate that.
Are the New Models an Upgrade of the X or Signs of a New Direction?
Mat Smith: I see it as business as usual, iPhone Xr aside.  The 'S' series has always been an iterative one. That said, the Xs Max is encroaching on Galaxy Note screen sizes. That's interesting — is it too big? Also, versus the Plus models we've seen the last few years, the only difference between the two iPhone Xs models is screen size and estimated battery life. Same cameras, same processor .etc. The smaller phone is no longer a compromise.
Sascha Segan: This year's models are upgrades to the iPhone X, and an effort to pull the X form factor down to a more 'moderate' price point. Smartphones are pretty mature right now. The hints of new directions we saw were in the expanded health monitoring on the Watch, and the discussions of augmented reality. Apple is building AR glasses somewhere (but they won't talk about that.)
Natt Garun: This is the first year in a while where I've felt the iPhone upgrades felt more iterative than ever (which is typical of Android flagships like Samsung Galaxy devices, but not as common for the iPhone.) Genuinely, I think there had to be a point where the iPhone couldn't radically change in one year especially after Apple overhauled it with the introduction of the iPhone X, so it makes sense to keep that format for a little while longer.
How Do You Think Customers Will React to the Loss of the Free Headphone Dongle?
Mat Smith: People are angry. They're still mad the headphone socket has disappeared in the first place. I have colleagues and friends who are clinging to their iPhone 6s instead of upgrading. If you have expensive, high-end wired headphones — you can be mad.
Sascha Segan: Headphone dongles cost $9. Buy one to go with your $750 phone. People will whine, sure, but it's a silly thing to complain about.
Natt Garun: All good things come to an end, don't they? Personally, I still think it's obnoxious that headphone jacks are dead, but what's Apple if not a company that creates a new culture of technology consumption? The iPhone is one of the more expensive smartphones you can buy, and I think the company thinks that if you will invest that much in a personal device, another couple of bucks won't hurt.
Where Do You Think iPhone Design Will Go From Here?
Mat Smith: I'm still desperate for battery improvements. They could gut the wireless charging and add an extra hour of battery life and I'd take that trade-off. Also, throw me some more color options on your flagship phones, Apple!
Sascha Segan: They're going to have to get under-display fingerprint sensors, and I'm still hoping they'll find a way to get rid of the notch. Jony Ive's dream has always been of a perfectly flat device that is 100% screen. Maybe next year.
Natt Garun: I don't know where they will go but I certainly hope smartphone makers start making smaller flagship devices! The. Phones. Are. Too. Damn. Big.
In What Ways Do You Think the iPhone Could Still Be Improved?
Mat Smith: I know this is a vague answer, but I'd like more innovation. The front-facing TrueDepth camera that debuted on last year's iPhone X is a very smart way of verifying your identity and secure payments (and worked far better than I imagined), but there's nothing quite as impressive this year around. Even more well-executed features, please. Also I hate this year's naming conventions.
Sascha Segan: Carrier support for the new eSIM subscription model is a hot mess, and they're going to have to straighten that out. They've done almost nothing for battery life this year. And the Lightning jack has to go – Apple should join the standard world with USB-C.
Join Our Discussions on Discord
The HYPEBEAST Discord Server is a community where conversations on cultural topics can be taken further.