Best New Tracks: Kid Cudi, Kanye West, Gorillaz, MF DOOM, Rich The Kid, 03 Greedo and More
Get your weekend playlist ready.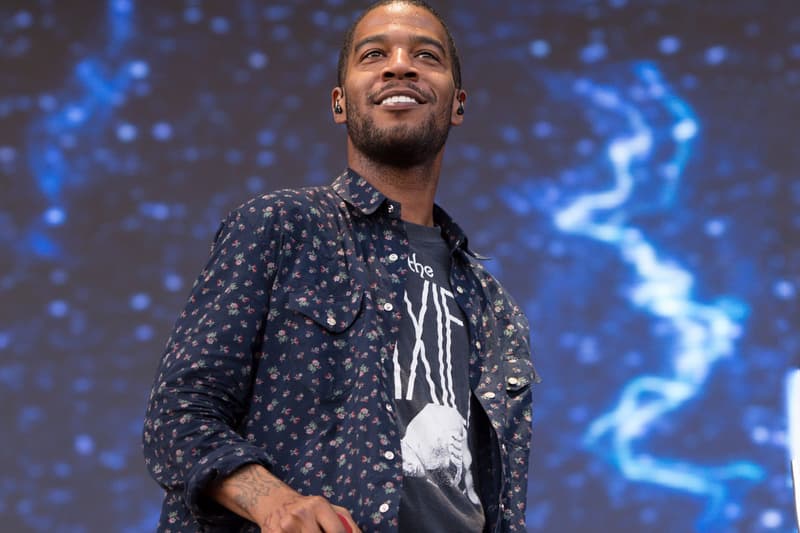 For the latest in our best new music series, we look back at yet another incredible week of music releases and announcements. Over the past few days, we not only saw the momentous return of Kid Cudi with his new Kids See Ghost album with Kanye West, but also the long-awaited returns of Gorillaz and MF DOOM – both of which released new singles. In addition, we also saw Tyler, The Creator and A$AP Rocky ruthlessly roast each other's choice of footwear, while Lil Wayne came out a winner in his long legal battle with Birdman. We also learned this week that Kanye West's ye album not only racked up a whopping 100 million views in just three days, but Drake apparently wrote a hook on one of the singles and was never credited.
On a more serious note, Earl Sweatshirt had to abruptly cancel his European tour after being diagnosed with depression and anxiety, while Chief Keef was the target of a shooting after his show in New York City over the weekend. Meanwhile, Lil Uzi Vert showed everyone he was about that life when he pulled up on Rich The Kid and reportedly slapped him on the streets of Philadelphia.
Check out this week's best music releases down below and let us know what you think.
Kid Cudi & Kanye West – Kids See Ghosts (Album)
After hosting and livestreaming their listening party in Los Angeles for Kids See Ghosts last night, Kid Cudi and Kanye West's long-anticipated joint album has officially arrived. As expected, the project finds the G.O.O.D Music luminaries exploring their battles in overcoming mental health diseases and addiction.
---
MF DOOM & YOTA – "Drop the Bomb"
Live guitarist  for Gorillaz peformances, Jeff Wootton, and Jamie Reynolds, formerly of the Klaxons, recently joined forces to create a six-person supergroup called YOTA: Youth of the Apocalypse. This week, the group debuted their first single, "Drop the Bomb," which features legendary masked rapper MF DOOM. "Madvillainy is a killa record. I worked with him before with Damon Albarn and we kept in touch. He liked what Jamie and me were doing, and so when we wrote this track and it had a David Axelrod kind of feel I could just hear MF Doom all over it" says Wootton.
---
Onyx Collective – "2AM at Veselka"
New York City music collective Onyx Collective took their jazz movement a step further this week by teaming up with legendary saxophonist Roy Nathanson on a new single titled, "2AM at Veselka." With the worlds of contemporary and traditional jazz colliding, the song was said to be inspired by late night conversations at the famous Ukranian East Village restaurant, Veselka.
---
Rich The Kid & Pusha T – "Can't Afford It"
A clip of this song began circulating last year and finally this week, Rich The Kid and Pusha T officially released their team-up track, "Can't Afford It." Produced by Nick E Beats and The Loud Pack, the song features a slow lead-up, cutting into a drum-led instrumental as the two rappers take turns talking about their luxurious lives centered around cars, clothes and more.
---
BOSSMAN. – "Oh Yea, Oh Woah"
After putting the spotlight on underpaid producers earlier this year, the rap game's unsung hero Marvel Alexander is ready to boss-up this year with a new project under a new rap moniker, aptly called BOSSMAN. Stream his first single down below.
---
Chief Keef- Ottopsy (EP)
Despite being the target of a shooting in New York City last week, the Chicago rapper hasn't let it slow him down. In fact, he dropped off a new EP this week, titled Ottopsy. The five-track offering is Chief Keef'w first release through Digiglo – his newest imprint that will "combine art, technology and apps, like his GLOMOJI app, and urban culture" according to his label rep.
---
Gorillaz – "Sorcererz"
With their new album coming out next month, Gorillaz return with another Damon Albarn-focused track called "Sorcererz." As was the case with their feature-heavy Humanz album, their upcoming The Now Now LP will only consist of three features, with the rest of the album set to focus on the virtual band's unique sound.
---
03 Greedo – "Floating"
Despite being recently sentenced to 20 years, 03 Greedo is promising fans 30 albums before he begins serving his time – which means fans will be getting a steady dose of the Los Angeles rapper for years to come. This week, he shared the lead single off his upcoming God Level project as per usual, the song has incredible melodies and bars that not only evoke emotions, but also serve as the perfect back drop for your casual vibe sessions.