03 Greedo Faces 20-Year Prison Sentence
"The streets shed tears when they heard the news."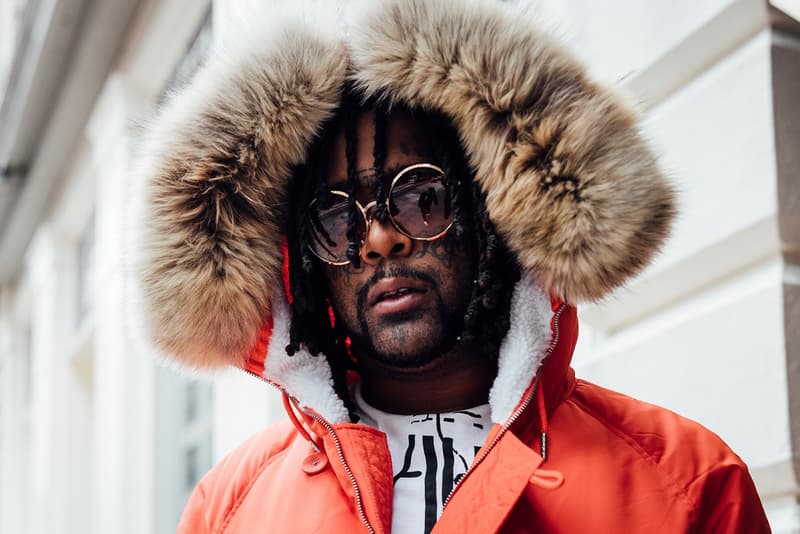 In recent months, 03 Greedo has emerged as one of the West Coast music's singular voices — alongside artists like South Central native Drakeo the Ruler — and brightest stars, capturing the attention of mass media, social media, and the streets. Thanks to projects such as February's The Wolf of Grape Street, the Watts artist has skyrocketed into the storm that is fame in 2018. However, as Jeff Weiss reports on his website, a recent ruling is putting a damper on Greedo's current rise. In a piece titled Living Legend: Why 03 Greedo Matters, Weiss writes:
Shortly after Drakeo was slapped with a staggering array of trumped up charges, 03 Greedo was sentenced to 20 years in a Texas prison. It stems from a 2016 arrest on a doomed stretch of I-40 between Bushland and Amarillo, where Potter County Sherriff deputies pulled over Greedo and a friend. Claiming to smell weed, they forced upon the trunk and allegedly found four pounds of methamphetamine and two stolen pistols.

For the last two years, Greedo battled the charges while simultaneously alighting on one of the most creatively fertile streaks of music in recent memory. With life imprisonment looming, Grape Street's ordained emissary recorded three volumes of the Purple Summer series, Money Changes Everything, Wolf of Grape Street, and over 600 more songs yet to see release.

Greedo became the soundtrack to the section and the city itself, even if he'd be the first to tell you that Watts is entirely distinct from the rest of the county. It was only last August that he played our free show at the Echo. Now, he's signed to a multi-million dollar deal, and Kylie and Kendall Jenner regularly blast him on their story. But what should be one of the rare heartwarming success stories has become familiar nightmare.

Faced with the possibility of a 300-year sentence, Greedo was forced to a cop a plea deal. Charged with multiple felonies, the evidence stacked against him was insurmountable. Lone Star state authorities aimed to convict him on first-degree possession of a controlled substance and third-degree unlawful possession of a firearm by a felon—charges enhanced by felonies committed in Los Angeles County. If the most devastating blow occurred in Texas, the sentence's severity stems from the consistent persecution by police in his hometown. It culminated last week with a Texas judge handing Greedo a 20-year sentence. His team hopes that with good behavior, he'll be home in five. He'd be 36 years old.
For those paying attention to the evolution of the Los Angeles area's modern creative resurgence — rappers like Rucci, Mari Ruger, Parc Bo, AD, Jay Worthy, Almighty Suspect, Shoreline Mafia, Young Drummer Boy, Trizz, Earl Swavey, T.F, the AzCult's AzSwaye and AzChike, G Perico, and many more are also helping expand the scene beyond the confines of southern California's outermost counties – this story carries some striking similarities to the recent legal troubles plaguing Drakeo the Ruler and the entire Stinc Team's heroic run.
We'll keep you updated as the story develops, and don't expect this latest news to slow down 03 Greedo's current streak: there's plenty of new music on the way.
His last major releases involved a standout feature on Bay Area representative ALLBLACK's Outcalls EP and the high-profile "Fortnite" single.