Drakeo The Ruler and The Stinc Team Drop New EP from Prison
They are also planning to drop their debut album from jail.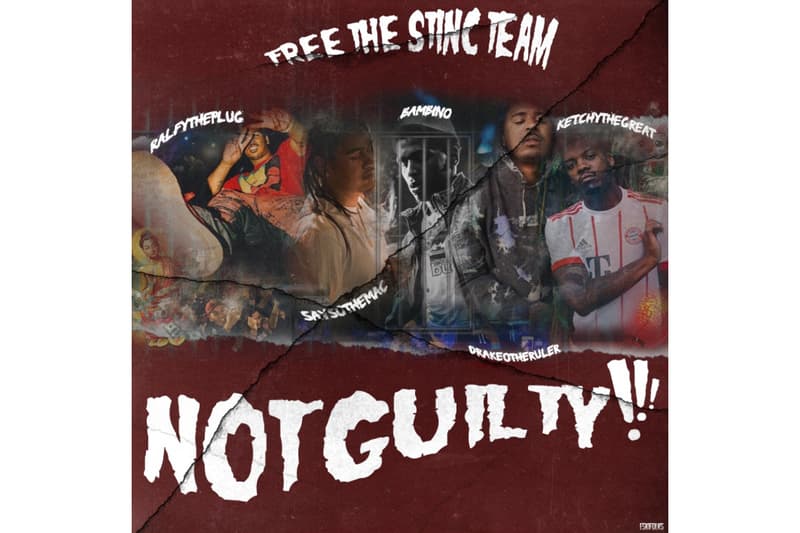 Drakeo The Ruler is one of the hottest artists in L.A. but he's currently in prison, along with other members of his Stinc Team, facing first-degree attempted murder and multiple counts of conspiracy to commit murder, along with from a case in 2016. Initially the South Central native was only in jail for a gun possession charge with a release date scheduled for the end of March. However, the D.A. hit Drakeo and the Stinc Team with the new charges during the top of March.
Being in prison, however, hasn't stopped the collective from dropping music. Drakeo and The Stinc Team have released a new EP from behind bars, titled Free The Stinc Team. All proceeds from the EP will go to legal fees for Drakeo The Ruler and the rest of the Stinc Team. In addition to the EP, the group is planning to release their debut album live From L.A. County Jail.
In a recent jailhouse interview with Passionweiss, Drakeo voiced his innocence and claimed that because of his recent rise in stardom, he's being targeted by the LAPD. "I think it's only because I'm a rapper and the last case didn't go how they wanted it to go," Drakeo said. "They probably listened to my music and got mad, and it's probably not an accident that this happened a couple days after the LA Times story. Their next court appearance is scheduled for May 15.
Listen to Free The Stinc Team below. Recently, Drakeo collaborated with 03 Greedo on a new track "Ion Rap Beef."