FTC Deems "Warranty Void If Removed" Stickers Illegal
The commission has sent warning letters to six companies threatening legal action.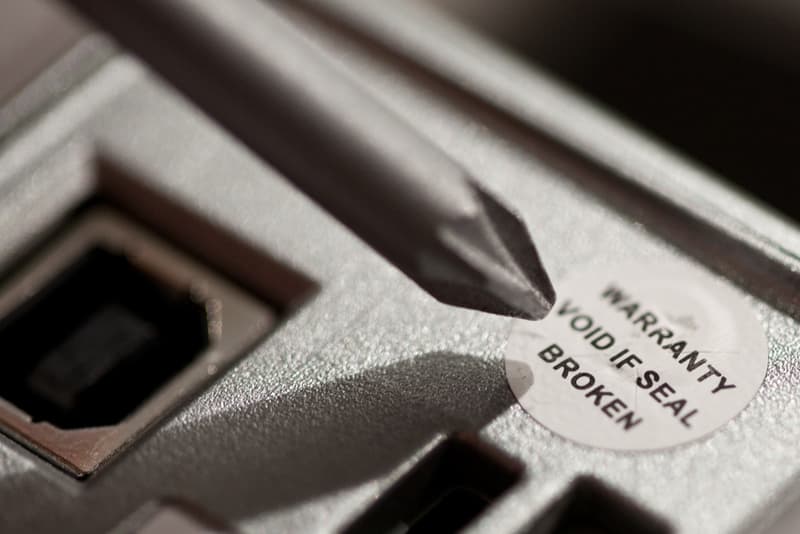 The Federal Trade Commision has deemed "warranty void if removed" stickers illegal, sending warning letters to six companies involved in the automobile, mobile device, and video game market in the U.S. The letter cites a warranty act from 1975 that states companies aren't allowed to put repair restrictions on products unless the parts and services are provided for free or if it receives a pardon from the FTC itself.
The letter also clarifies that this law extends to electronic devices over the price of $15 USD. These companies have 30 days to "state or imply that warranty coverage is conditioned on the use of specific parts of services," and that "failure to correct any potential violations may result in law enforcement action."
Acting Director of the FTC's Bureau of Consumer Protection, Thomas B. Pahl, has stated: "provisions that tie warranty coverage to the use of particular products or services harm both consumers who pay more for them as well as the small businesses who offer competing products and services."
In related news, Apple have been ordered to dish out over $500 Million USD for FaceTime & iMessage patents.