EXCLUSIVE: King Combs Drops '90's Baby' Mixtape
"I am the epitome of a '90s baby. I have been greatly influenced by Bad Boy artists, but driven and inspired by my generation to be authentic."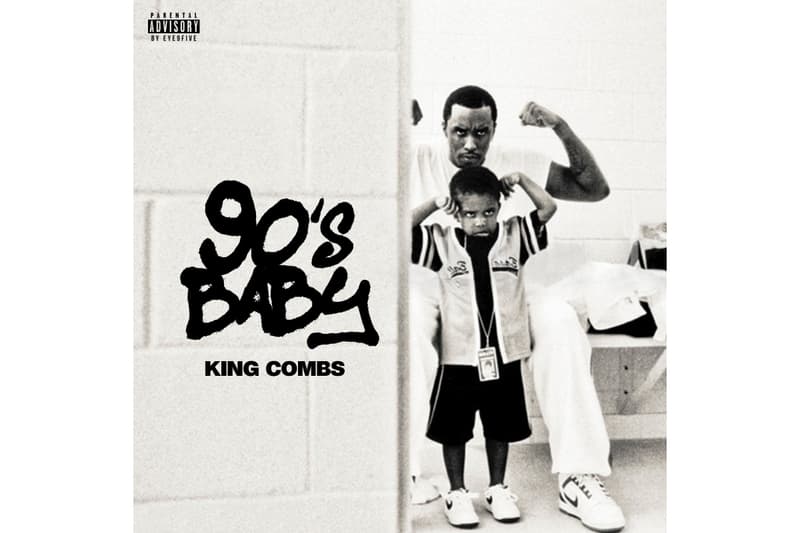 King Combs, born Christian Combs, drops his debut mixtape, 90's Baby, a dedication to the hip-hop and R&B era that inspired his sound. The 20-year-old spitta has been buzzing recently, with big singles such as "F*ck the Summer Up" and "Type Different." 90's Baby is a 12-track tape that features Puff Daddy, RJ and members of CYN, a collective composed of Combs and other young creatives from all walks of life.
"I am the epitome of a '90s baby," King Combs said to HYPEBEAST. "I have been greatly influenced by Bad Boy artists, but driven and inspired by my generation to be authentic."
He adds, "I am forever inspired by the smooth vibes of the late '90s music. The mixtape is a soundtrack of my childhood and journey to this release. I observed and absorbed all of the energy musically that surrounded me as I was present while many classic records were being made."
Combs recently released the music video for "All Eyez on C," a single from the new project that samples from the most popular versions created by 2Pac and Nas in 1996. The music video was directed by Kaito (Carlos Araujo), which showcased Bad Boy's signature look of dancing, fashion and lifestyle.
90's Baby Tracklist
• Track 1 – "Shiznit" featuring CYNkaica$h & RJ
• Track 2 – "Bad Boy Back"
• Track 3 – "Still Good" featuring SnL
• Track 4 – "No Way Out"
• Track 5 – "Smoove Shit" featuring CYNshaq, CYNtrey & CYNneek
• Track 6 – "Bad Girl" featuring CYNtrey
• Track 7 – "All Eyez on C"
• Track 8 – "Señorita" featuring Puff Daddy
• Track 9 – "Debarge Shit"
• Track 10 – "Aint Nothin" featuring CYNtrey, CYNkaica$h & CYNshaq
• Track 11 – "Do That" featuring SnL
• Track 12 – "Not Like Me"