You Can Order 24 Karat Gold Chicken Wings for $1,000 USD
Will you be trying these?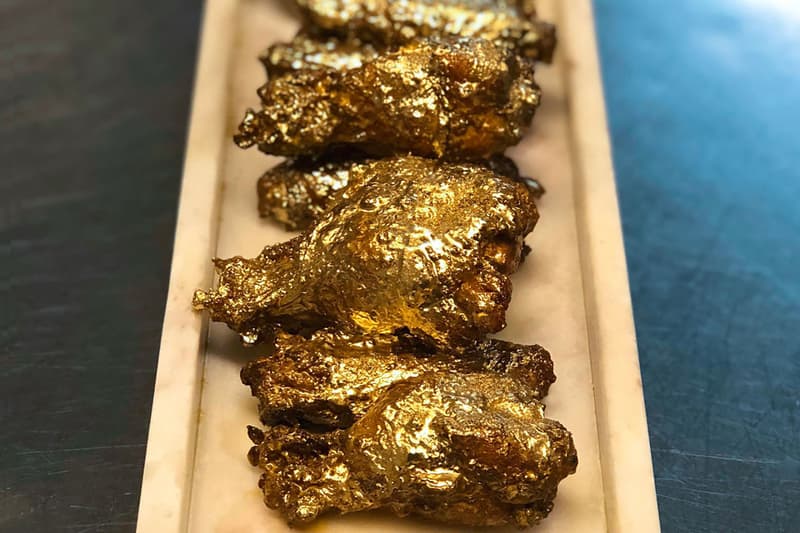 Kim Kardashian confidant Jonathan Cheban has collaborated with US-based sports bar and lounge The Ainsworth on a new menu item of gold-covered chicken wings. The chicken wings are first soaked in coconut butter, chipotle and honey for 24 hours, then fried and dusted with 24 karat gold flakes.
The Foodgod 24 Karat Wings are available to order in three tiers: 10 wings for $30 USD, 20 wings for $60 USD or 50 wings and a bottle of Champagne Armand de Brignac for $1,000 USD. The Foodgod 24 Karat Wings will release as a permanent menu item at the Chelsea and East Village, Manhattan locations.
In other food news, the MLB recently had it's innaugural food fest.