Pusha T Says His Beef With Drake Is Over
The Clipse member is "ready to be back to the music for real."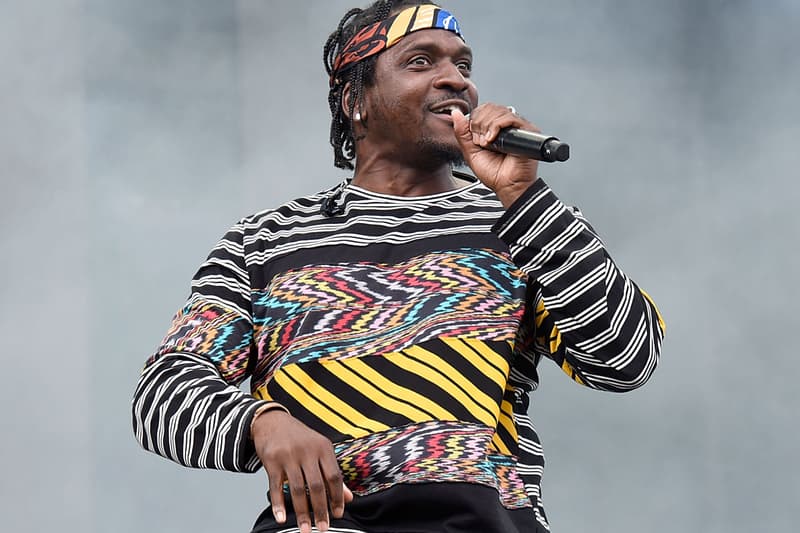 Rapper Pusha T sat down with Vanity Fair for a talk encompassing everything from his recent album, Daytona, to the headline-grabbing feud with Drake. Pusha claims to be "ready to be back to the music for real," and this interview seems to serve as a transition, turning the page on recent issues.
In regards to the controversial ye listening party, Pusha affirms that "There are absolutely, positively no crazy nights in Wyoming," affirming that he was in the state to make music, "get barbecue in town … [take] three-mile walks up the mountain … workout and that's it."
On Daytona's success, the G.O.O.D. Music president believes it's because "I think that my producer [Kanye] knows how to compete with the times. See, I don't think that what I do goes out of style, the fundamentals of hip-hop and rap and lyricism and double entendres and all that. Street culture doesn't go out of style, it's … happening still, right now."
As far as the Drake beef goes, Pusha restates what his brother, No Malice, proffered: "This is a part of hip-hop. It's a part of hip-hop that my fans actually love," though the 6 God's fans may not "care as much about it." At the end of the day, Pusha doesn't "know what was lost or what was gained" during the back-and-forth, but "to my knowledge, it's all over. It's all over with."
Lastly, Pusha remarks on Kanye West's controversial statements about Donald Trump and slavery, admitting that he "was [worried] at first," because "I knew nothing was going to be louder than that," even the album he'd been working on. In light of the controversy, "I knew I wasn't going to do press. I had no intention on doing any press [before the album release] … I didn't have any singles, I had nothing. And then if I was going to do press, we were just going to talk about everything he was doing."
Read the entire interview on Vanity Fair's site. Most recently, producers J.U.S.T.I.C.E. League reportedly finished work on a new Clipse track.