Chance the Rapper, Vince Staples, Jordan Peele & More Respond to Kanye West's Donald Trump Tweets
Some are supportive, some aren't.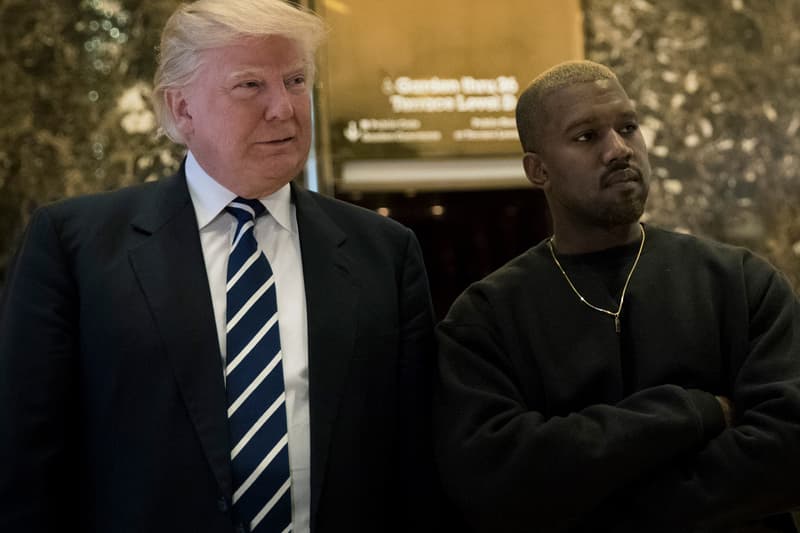 Yesterday, Kanye West spoke his mind on Twitter, speaking on a variety of topics including love, his collabs with Travis Scott, Lil Uzi Vert & ASAP Rocky, his brand YEEZY, and more. One of the subject matters visited was 'Ye's love for Donald Trump, "You don't have to agree with Trump, but the mob can't make me not love him," he wrote. "He is my brother. I love everyone. I don't agree with everything anyone does. That's what makes us individuals. And we have the right to independent thought." West also had some not-so-positive words for former President Barack Obama. "Obama was in office for eight years and nothing in Chicago changed," he tweeted.
Ebro Darden wondered what other Chicago rappers thought about his tweets. "Talked to him two days ago," Chance the Rapper responded. "He's in a great space and not affected by folk tryna question his mental or physical health. Same Ye from the Vmas, same Ye from the telethon. Black people don't have to be democrats."
Lupe Fiasco also responded. "Seen his trials and tribulations and can't take anything away from his journey…remember this the same dude that when he speaks US Presidents respond," Lupe wrote. "Don't forget about Katrina cuz you don't like his tweets."
However, not everybody was supportive of Kanye and his opinions. In a recent interview with Ebro In The Morning, Janelle Monáe responded to West's support of Candace Owens. "I believe in free thinking, but I don't believe in free thinking if it's rooted in or at the expense of the oppressed," she said, "If your free thinking is used as fuel by oppressors to continue to oppress black people and minorities, I think it's bullsh*t and it's not OK, and I will speak out against it and I will think freely and tell you that I don't agree with you."
Frank Ocean has also chimed in, posting a screengrab on his Tumblr of Kanye West and Mike Myers at the 2005 Hurricane Katrina NBC fundraiser telethon. West famously went off-script and expressed to the world that "George Bush doesn't care about black people."
Others who gave a response include Vince Staples, Jordan Peele and Questlove. See the tweets below.
Black people don't have to be democrats.

— Chance The Rapper (@chancetherapper) April 25, 2018
But with that said…

I think trump is a grotesque mirror to western civilization as a whole & there is a little bitty shitty trump deep inside all of us, laughing at horrific things and causally dismissing good people to serve our ego's and desires.

Exorcise Your Inner trump!

— COBRA|Soul Food ? (@LupeFiasco) April 25, 2018
Janelle Monáe said everything that needed to be said regarding Kanye's views pic.twitter.com/1yXEPJcnVb

— Chris (@chrstnavelli) April 25, 2018
Got you *ahem* … Crip Gang https://t.co/P7GUuq1ZjL

— Vince Staples (@vincestaples) April 25, 2018
*Gets inspired
*Starts writing 'Get Out 2' https://t.co/zqOW6Xxx9v

— Jordan Peele (@JordanPeele) April 25, 2018
even frank ocean shook pic.twitter.com/sC9aU3x4Lc

— jason (@nonlinearnotes) April 26, 2018