New 'Game of Thrones' Book 'Fire & Blood' Gets a Release Date
It will tell the history of the Targaryen dynasty.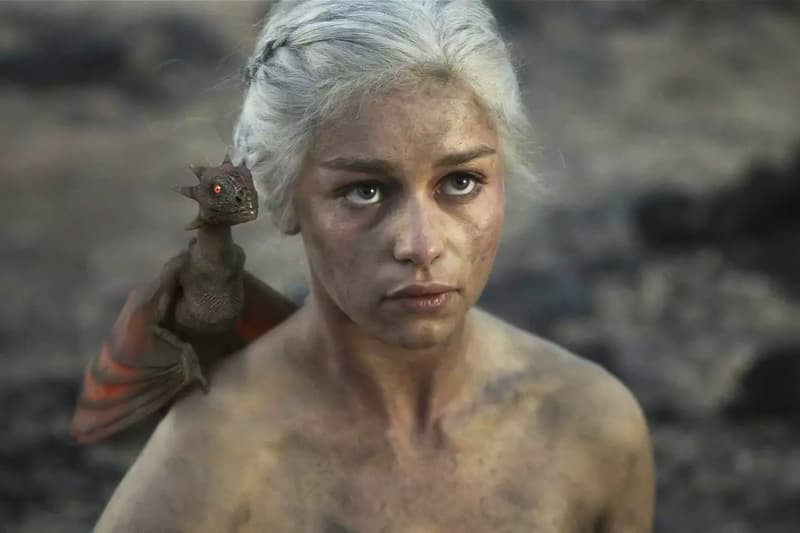 George R.R. Martin has announced that a new Game of Thrones Book, titled Fire & Blood, will be publishing this year on November 20. Martin stresses, however, that Fire & Blood is not a novel, but an "imaginary history" of the Targaryen history set 300 years before the events of A Song of Ice and Fire.
"I love reading popular histories myself, and that's what I was aiming for here," Martin said on his blog today. "So: not a novel. Everyone clear on that? (Though there are enough stories here for twenty novels. Battles, bloodshed, betrayals, love, lust, horror, religious wars, politics, incest, historical revisionism, all the fun stuff)." The book will cover "all the Targaryen kings from Aegon I (the Conquerer) to the regency of Aegon III (the Dragonbane), along with their wives, wars, siblings, children, friends, rivals, laws, travels, and sundry other matters … Oh, and there are dragons too. Lots of dragons."
In the meantime, the long-awaited sixth volume of the Game of Thrones fantasy series, The Winds of Winter, will be put on hold. "No, winter is not coming… not in 2018, at least. You're going to have to keep waiting for The Winds of Winter" said Martin. "You will, however, be able to return to Westeros this year."
Head over to George R.R. Martin's blog post for more details and let us know your thoughts in the comments below. For more Game of Thrones content, the series' eighth season had a battle scene that took 55 nights to film.
FIRE & BLOOD, the history of the Targaryens, will be releasing in hardcover on November 20! Read more about it in my blog post: https://t.co/Y6kdsfEds9 #FireandBlood pic.twitter.com/URFJRzGA9r

— George RR Martin (@GRRMspeaking) April 25, 2018