Pusha T's Governors Ball Performance Of "Infrared" Causes the Crowd to Chant, "F*ck Drake!"
Which side are you on?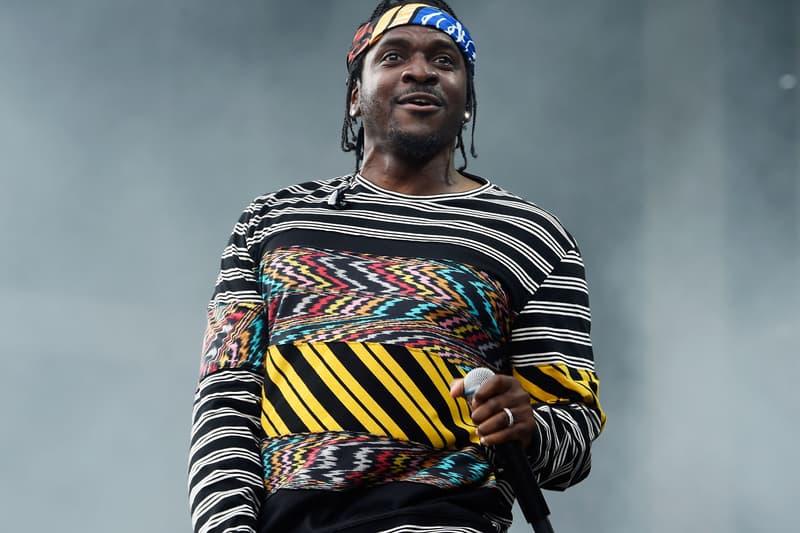 Just four days ago it was announced Pusha T would be replacing BROCKHAMPTON at this year's Governors Ball Festival following sexual misconduct allegations on one of its members, Ameer Vann. As King Push currently finds himself amidst an ongoing feud with Canadian rapper Drake, it was to the delight of many that he would be taking the American Eagle Stage to perform his recent hits off his album DAYTONA. Among his DAYTONA singles, Push performed his scathing Drake diss track "Infrared." As he continued through the single, the crowd started shouting "F*uck Drake!" Watch the performance below.
Pusha's Governors Ball Festival marks his first live show since releasing his Kanye West-produced DAYTONA project just last Friday.
Pusha took this Gov Ball opportunity to perform songs off #DAYTONA, even Infrared. Twice the crowd chanted "Fuck Drake!" and he had to put his hand up. pic.twitter.com/9zAQqeS8Ky

— Eric Diep (@E_Diep) June 2, 2018
Pusha took this Gov Ball opportunity to perform songs off #DAYTONA, even Infrared. Twice the crowd chanted "Fuck Drake!" and he had to put his hand up. pic.twitter.com/9zAQqeS8Ky

— Eric Diep (@E_Diep) June 2, 2018