Pusha T Takes a Shot at Drake on 'DAYTONA' Track "Infrared"
He also sat down with Angie Martinez for an interview.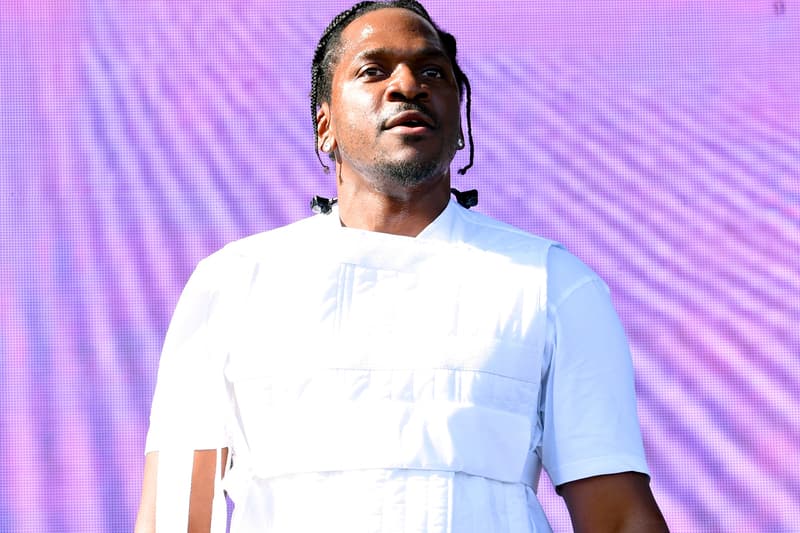 It wouldn't be a Pusha T album if there wasn't a shot thrown at Drake. On Pusha's upcoming DAYTONA album, which drops at midnight tonight, there's a subliminal shot at Drake that references Quentin Miller, Drizzy's alleged ghostwriter.
"It was written like Nas, but it came from Quentin," raps Pusha T on the album's final track "Infrared," a reference to ghostwriting allegations that sparked Drake's beef with Meek Mill in 2015.
Drake and Pusha T have been throwing subliminal shots for years now. Their beef sparked when King Push took shots on his 2012 song "Exodus 23:1." The latest jab was thrown by Drake when he addressed Push on "Two Birds One Stone" off of More Life, a record that was a response to Pusha's "H.G.T.V. Freestyle."
DAYTONA — formerly King Push — is a seven-song album that features guest appearances from Rick Ross and Kanye West while the project is reportedly completely produced by 'Ye.
Push also recently sat down with Angie Martinez to dicuss a number of topics, including the story that Kanye paid $85,000 USD for the DAYTONA album cover.