Wyoming Ranch Bans Rappers After Kanye West's 'ye' Listening Party
Not everyone was a fan of the unorthodox album reveal.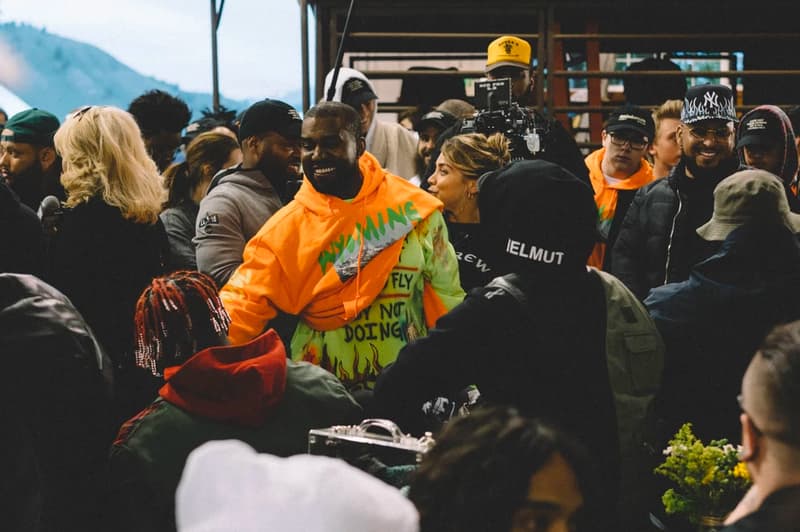 Although Kanye West has been praised by attendees for his high production Wyoming ye listening party, the venue that hosted the event recently revealed its opposing thoughts on the unorthodox album reveal.
In a recent statement, Diamond Cross Ranch owner and operator Jane Golliher noted that originally they were excited about the exposure for the business but working with Kanye's team resulted in the "most confusing" event they've ever helped to coordinate. According to Golliher, the event cost $50,000 USD and that there was a major "learning curve" because of the music. Golliher also stated Kanye changed his mind "every 30 minutes," causing a great deal of confusion amongst staff.
Most notably, Kanye apparently had originally planned an indoor listening session to reveal ye and only decided to move things outdoors last minute. Expected to end at 10 p.m, the event started at 9:30 p.m. and was a major problem for the neighborhood. As the music started, lodges surrounding the Diamond Cross Ranch began to complain about the noise that went well above the 80-decibel maximum volume.
With all that said, Diamond Cross Ranch is no longer welcoming rappers, however Golliher states she has no issues with Kanye West.
In case you missed it, Kanye West sold a staggering $500,000 USD worth of ye merch in just 30 minutes.