Here's Your First Look at 'Destiny 2: Forsaken'
This expansion pack may breathe new life into the title.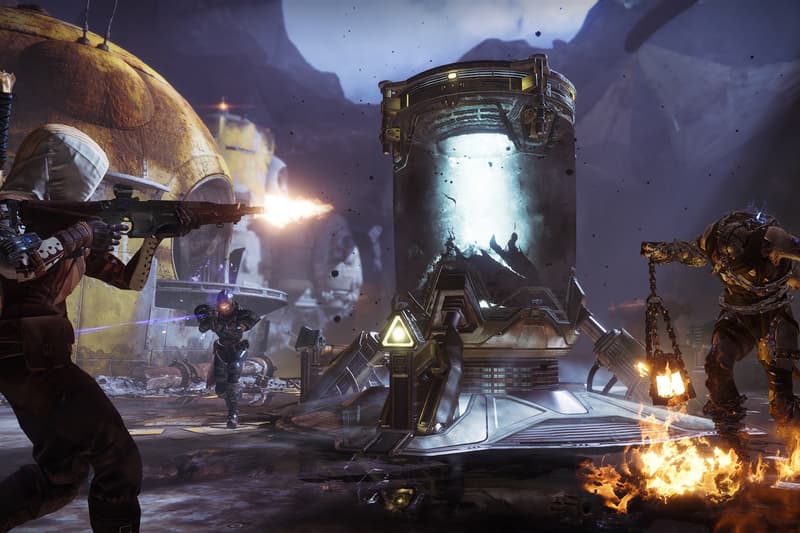 Bungie has taken the Destiny 2 criticism to heart as the team has announced a new DLC expansion called Forsaken, a glimpse of which they offered up in a recent Twitch stream. In the stream, Bungie announced new gameplay areas, a new game mode, and weapon type, as well as an all-new raid.
The expansion sends players to two locations called the Reef and The Dreaming City, with Bungie describing the latter as "full of secrets to discover and bosses to defeat." They continued by stating "this destination also houses the brand-new raid and is the first space designed from the ground up to support endgame content."
Forsaken will also introduce a new bow and arrow weapon as well as a PVP/PVE hybrid 4v4 mode called Gambit. Bungie says "this entirely new way to play Destiny 2 offers something for all types of gamers to enjoy, appealing to those who thrive on the competitive challenge of PvP gameplay, while seamlessly blending the collaborative and unpredictable elements of PvE."
Bungie also announced new supers, new armor, and a new storyline involving the Prison of Elders. Check out the details in the video below. Destiny 2's Forsaken DLC will cost $40 USD by itself, and $70 USD alongside a season pass that will include more premium content in the future.
The expansion will be available on Xbox One and PlayStation 4 on September 4.
In other gaming news, NBA 2K19 welcomes LeBron James to its 20th Anniversary Edition cover.