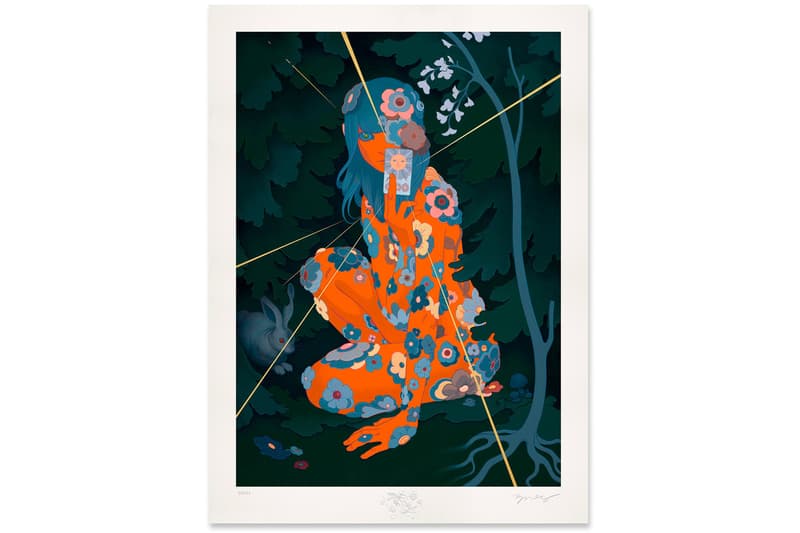 James Jean to Launch a Time-Limited Edition 'Sun Tarot' Print
Inspired by an original painting from his recent "Azimuth" exhibit.
---
James Jean returns with a new limited print inspired by an original painting from his most recent "Azimuth" exhibit at Tokyo's Kaikai Kiki gallery space. Entitled Sun Tarot, each signed and numbered print is sized at 27-inches tall and 19-1/2-inches wide. Not to mention, the artwork is meticulously silkscreened with spot gloss alongside gold foil detailing on the focus lines. Rounding out the design is a bespoke embossment of two "entangled bees sampling pollen (or is it venom?) gathered from the wood nymph," said the artist.
You can purchase a print at James Jean's official website starting 8:00 am PDT on June 12 until 7:59 PDT on June 13. For more art news, check out this mystery dinosaur skeleton that is selling for a hefty $2.3 million USD.