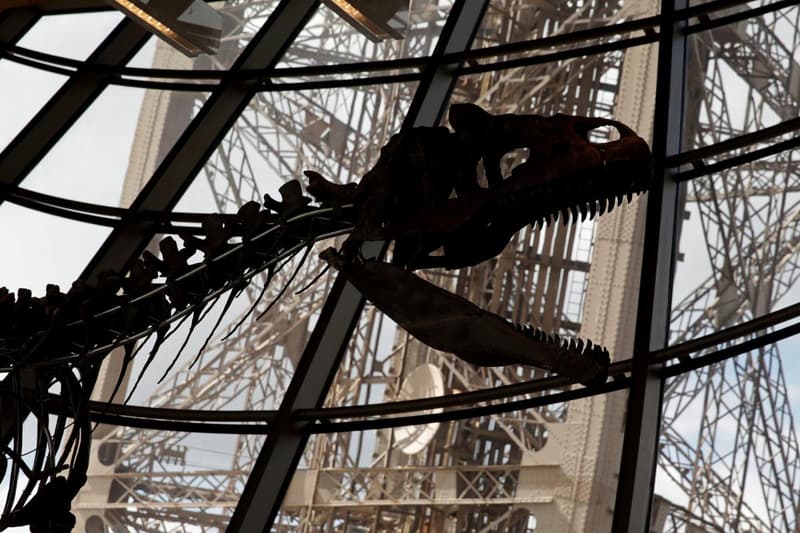 Mystery Dinosaur Skeleton Sells for $2.3 Million USD
The buyer may even get to name the new species.
---
A 30-foot skeleton of an unidentified species of dinosaur has been auctioned off at the Eiffel Tower for over $2.3 million USD. The large carnivorous dino fossil was dug up in the United States in 2013 and has been confirmed by scientists to have several differences from previously identified species.
"The buyer is French and he told me before the sale 'if I get it, I would present it to the public' and this is amazing. Everyone will be able to see it, it will soon be lent to a museum, it will be studied by scientists, everything is perfect," auctioneer Claude Aguttes said. The unidentified buyer may have the opportunity to name the new species, something scientific association The Society of Vertebrate Paleontology has taken umbrage with, even attempting to cancel the auction, stating it could limit scientific study of the skeleton.
In other news, the proposed site for Jeff Koons's Memorial Sculpture for 2015's Paris attacks has been rejected.