UPDATE: LG's 150-inch 4K HDR Projector to Launch This Week
The CES unveiling finally gets solid release info.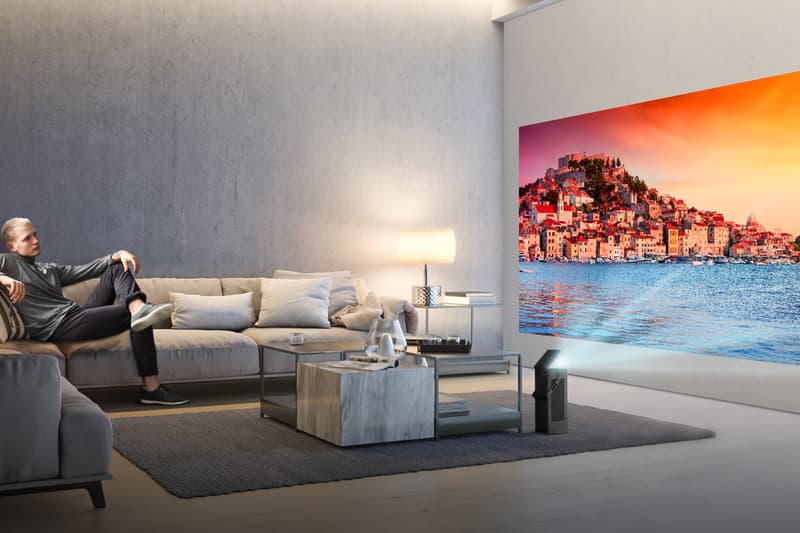 UPDATE: LG has confirmed that it's show-stopping new projector will launch this week for $3,000 USD.
---
LG earlier this week revealed an 88-inch 8K OLED TV, and today uncovers its new 150-inch HU80KA projector ahead of CES 2018. The projector is capable of outputting 4K quality and support for HDR with HDR10 tech, allowing for compatibility with both the Xbox One X and PlayStation 4. Its tall and thin design makes it versatile, allowing it to sit directly on the floor, mounted on a wall, and even a ceiling, unlike most projectors.
The HU80KA is able to produce 2,500 lumens of brightness and includes two seven-watt speakers in its casing. It also allows Optical, HDMI and Bluetooth connectivity for use with high-end entertainment speakers. An included USB port allows media playback from external hard drives and flash drives and there are Ethernet and HDMI ports, too. It can also stream from platforms such as Netflix, Hulu and YouTube.
Although LG describes the HU80KA as an "affordable yet premium device," no price has been announced, but one will likely be made official at CES next week. Stay tuned for more details.