LG Introduces World's First 88-Inch OLED 8K TV
A week ahead of CES 2018.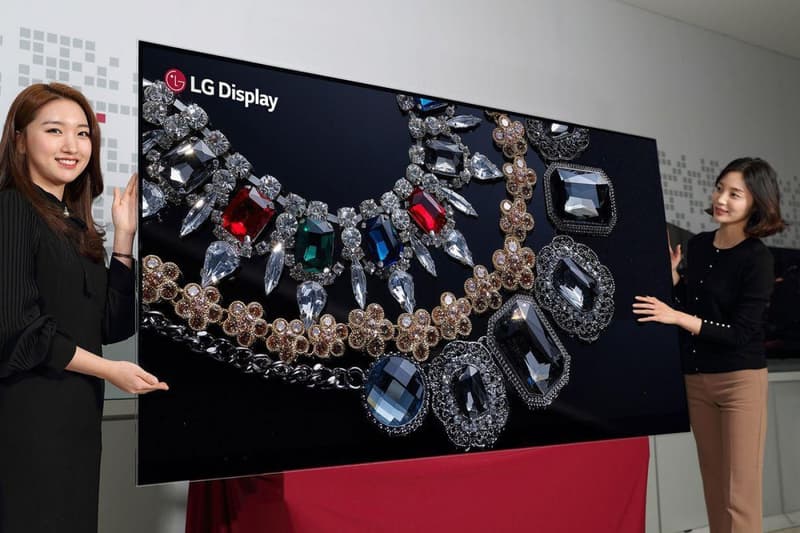 According to reports, LG will be presenting a new 88-inch OLED display with 8K resolution at this year's consumer electronics show, CES in Las Vegas. Expected to one day be the largest and highest-resolution OLED television, this display is meant to be an upgrade over the brand's current 77-inch panel with 4K resolution.
"The successful development of the world's first 8K OLED display is a milestone for the 8K era and underscores the exciting potential of OLED," said In-Byung Kang, Executive Vice President and Chief Technology Officer at LG Display. "OLED is clearly a next-generation technology leader and for this reason, LG Display is accelerating its research and development into OLED so that we can provide differentiated products to customers and markets."
Although there's no price for this new display, the 77-inch OLED television costs $20,000 USD right now and only offers 4K quality. With 4K televisions becoming more affordable and content catching up to the quality, the rush for the next big thing for TVs have begun, and LG has begun the race. What're your thoughts on a gigantic 8K display? Share your thoughts and stay tuned for estimated prices and release date as CES 2018 approaches next week.