Best New Tracks: Nas, Tyler, the Creator, Jay Rock, Chromeo, Kanye West and More.
New bangers for your weekend.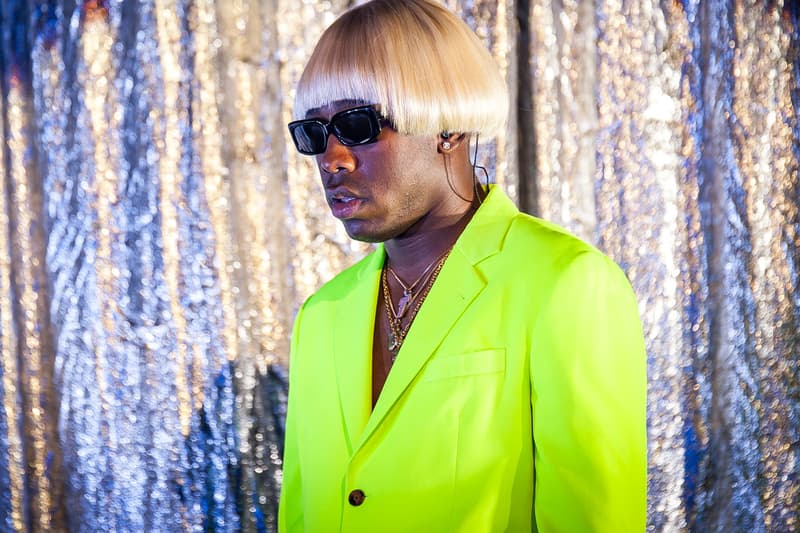 For the latest in our best new music series, we go over another huge in week in music that was not only abundant in incredible albums, but also solo releases. Arguably the most anticipated project release this week was NASIR – the latest full-length effort from Nas as part of the ongoing series of Kanye West-produced albums off the G.O.O.D Music imprint. We also saw Tyler, the Creator insert himself into the G.O.O.D Music festivities by sharing his own take of Kid Cudi and Kanye West's standout album single called "Crust In Their Eyes" in lieu of the original, "Kids See Ghosts."
The week also saw some impressive low-key releases from burgeoning acts like Nigerian singer Obongjayar, Downtown New York music collective Onyx Collective, Baton Rouge's Suicideyear, and Snail Mail, among others on our list below.
Check out this week's best music releases down below and let us know what you think.
Tyler, the Creator – "Crust In Their Eyes"
Tyler, the Creator added to the ongoing Kanye West/Kid Cudi frenzy this week with his own rendition of their album standout cut, called "Crust In Their Eyes." The Odd Future rapper also offered this explanation on why he decided to drop a remix: "So I like this song a lot and wrote to it the same hour I heard it and my friend sent me the instrumental I recorded it that night and here you go cause why not let it exist." Tyler also added, "Ye' sent me that beat same night I also think his original verse on it is soooooooo f*cking good I love his pocket on it and Mighty Mos sounds great on it, Ecstatic is a flawless album."
---
Nas – Nasir (Album)(Executive Produced by Kanye West)
The long-anticipated Nas album fully produced by Kanye West arrived this week, and for fans of circa 1994-2001 Esco, this project should hit home quite nicely. The seven-track LP is Nas's 11th studio album and although it's not on the major streaming platforms as of yet, Mass Appeal's YouTube has page has the entire project for stream down below.
---
Chromeo – Head Over Heels (Album)
Beloved funk duo David 1 and P-Thugg shared their fifth studio album this week following a four-year hiatus. In speaking with HYPEBEAST about the project, the Canadian duo explained the concept was pretty straightforward, opting to just work with their music idols. "We took all our idols and favorite artists and brought them into Chromeo world. On album #5 it felt right to do that; musically it's more of a live feel, more live instrumentation and slower tempos, more in the 110s than the 120s, everything's a bop!"
---
Jay Rock – Redemption (Album)
Adding to this week's heavy round of music releases was Jay Rock's new album Redemption. The veteran TDE member's 13-track release features assists from music heavyweights such as Kendrick Lamar, J. Cole, SZA, Future and Jeremih. This is Jay Rock's third studio album and features production from Mike WiLL Made-It, Sounwave, Hit-Boy, Boi-1da, Jake One and more.
---
Snail Mail – Lush (Album)
Lush is the debut LP from the Baltimore-raised, Brooklyn-based singer-songwriter Lindsey Jordan aka Snail Mail. Released through Matador Records, the LP is led by early singles "Pristine," "Heat Wave," and "Let's Find An Out." Not to mention, fans on social media are already claiming the album is one of the best projects of 2018.
---
Zo – "Kylie Kuzma"
If you follow the NBA, more specifically the Los Angeles Lakers, you'll know Lonzo Ball and Kyle Kuzma have quite a unique friendship. Documented through their personal social media accounts, the two are constantly roasting each other whenever possible. This week, Lonzo Ball took their friendly beef one step further by unleashing a scathing diss track aimed at Kuzma, aptly titled "Kylie Kuzma." It goes from roasting him for his selfies, to him never being as great as Russell Westbrook, and taking jabs at his pops.
---
Obongjayar – "Adjacent Heart"
Up-and-coming Nigerian musician Obongjayar shared a new feel-good single this week, titled "Adjacent Heart." Arriving just a week after his collaboration with Kamasi Washington, the song is an easy-listen infused with deeply thought-out wordplay that blends the worlds of soul, jazz, poetry and rap.
---
Matty of BADBADNOTGOOD – Déjàvu (Album)
Following a series of impressive build-up singles, BADBADNOTGOOD's Matty officially released his first-ever solo album this week. The project is co-produced by veteran producer Frank Dukes, who's had a hand in big records with Frank Ocean, Drake, The Weeknd, Kendrick Lamar, Daniel Caesar and Justin Bieber to name a few.