Nicki Minaj Shouts out Cardi B in Original "MotorSport" Verse
What a coincidence.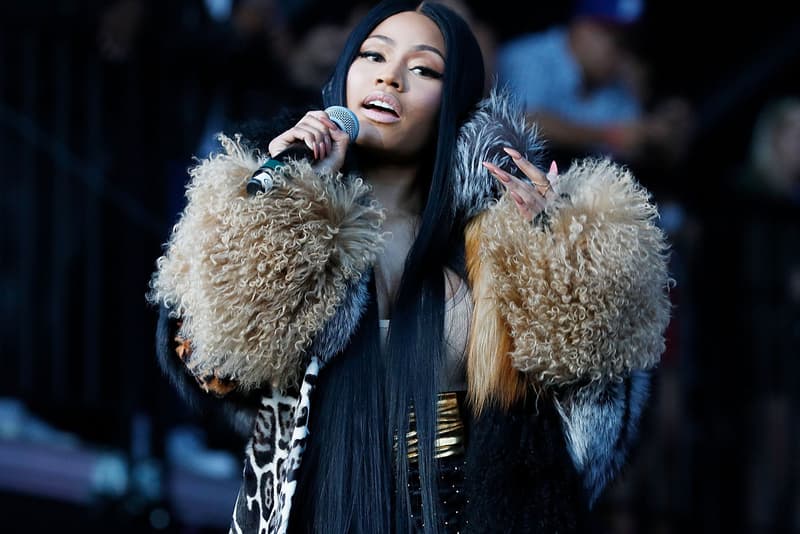 Nicki Minaj's original "MotorSport" verse has surfaced online. The leak was posted by DJ Akademiks and in Nicki's verse you can hear her shout out Cardi B. "I'm with a couple bad bitches that'll rip the party/If Cardi the QB, I'm Nick Lombardi/Pull up in the space coupe, I done linked with Marty/I can actually afford to get a pink Bugatti," Minaj raps.
During an interview on The Norte Show in November 2017, Cardi B confirmed Nicki's initial verse on "MotorSport" was different than the final version. It was later reported that Nicki was asked to alter her verse because Cardi was mad about the name drop in a line.
In a recent tweet, Nicki confirmed that Atlantic Records — Cardi B's record label — asked her to make the alteration. "How can you say someone changed their verse & forget to say Quavo TOLD me to remove my singing part (which I loved) & Atlantic told me to remove your name from my verse per your request," she wrote.
Listen to Nicki's original verse and read her tweet below.
Yesterday, Nicki Minaj dropped her new singles, "Chun-Li" and "Barbie Tingz," while she was on Zane Lowe's Beats 1 radio show. During the interview, she opened up about her relationships with Cardi B, Quavo, Meek Mill, Drake and more.
How can you say someone changed their verse & forget to say Quavo TOLD me to remove my singing part (which I loved) & Atlantic told me to remove your name from my verse per your request? So how were those changes gonna happen if I didn't "change" my verse? ?? #NickiDay #ChunLi

— NICKI MINAJ (@NICKIMINAJ) April 12, 2018
STOP THE PRESS. DJ Akademiks just playing Nicki's ORIGINAL Motorsport verse & SHE ORIGINALLY SHOUTED CARDI OUT before she felt like Cardi was taking shots at her. WOW pic.twitter.com/BcVc4gw6Ui

— Tae (@brokeboyvibe) April 12, 2018