Nicki Minaj Returns With "Chun-Li" & "Barbie Tingz"
JReidDaProducer worked on both songs.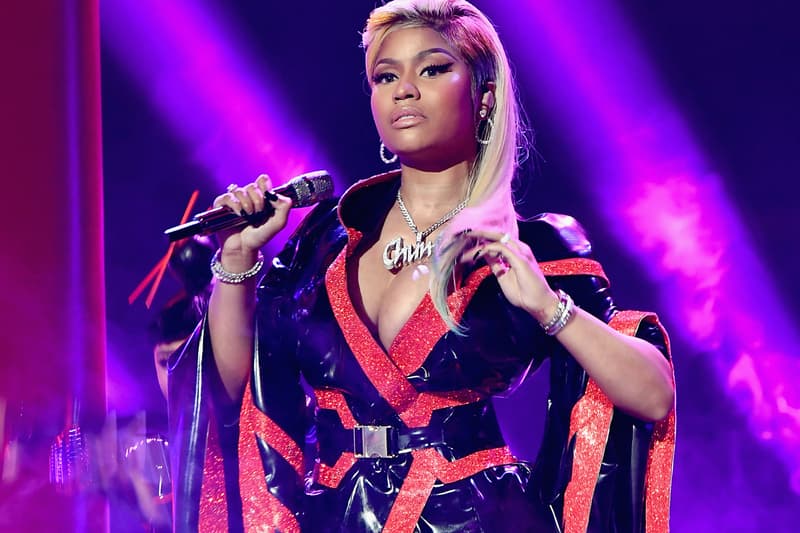 Earlier this week, Nicki Minaj shared on Twitter that she would be dropping two new singles on Thursday, April 12. Today, during Nicki's Beats 1 radio interview with Zane Lowe, she dropped her new singles "Chun-Li" and "Barbie Tingz" and fans have been going nuts. Both records were produced by JReidDaProducer. The Queen of the Barbz also has released an accompanying vertical video for "Barbie Tingz" via the RapCaviar playlist on Spotify.
The YMCMB artist was mysteriously counting down on Twitter and fans speculated that she was hinting at her upcoming album. On Sunday, April 8, Nicki posted a now-deleted tweet that simply read, "4." The following day, she did the same thing, but instead of posting "4," she tweeted "3," later deleting it as well.
During the aforementioned interview with Lowe, Nicki revealed that she's been working on her new album, claiming it's the best body of work she's ever created. "Because I needed to focus on my album, this is the best album in my life that I ever created," Minaj said. She later added, "I took all forms of social media off my phone…it gave me peace and put my focus back on my music."
It's been over three years since she released The Pinkprint and her last singles, "Changed It," "No Frauds" and "Regret in Your Tears," were released in March 2017.
It's officially Barbz Season.