Nicki Minaj to Drop Two New Singles This Week
The records are titled "Chun Li" and "Barbie Tingz."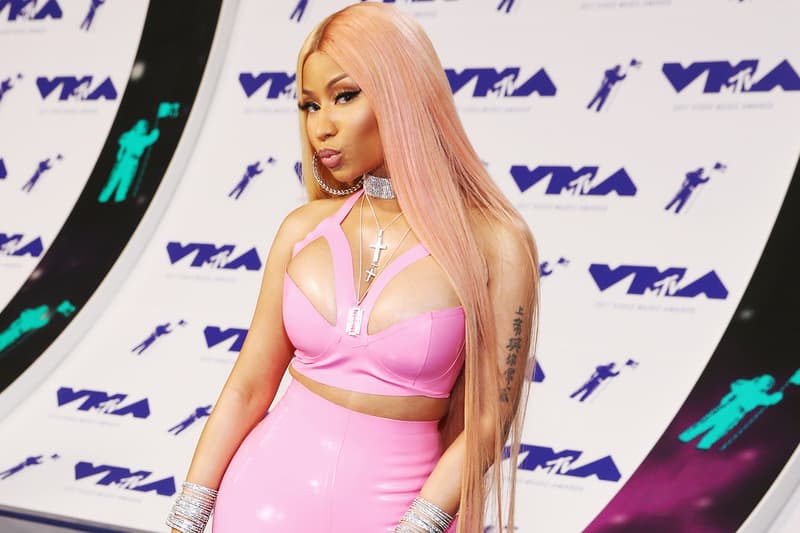 Nicki Minaj shares on Twitter that she will be dropping two new singles on Thursday (April 12). The records are titled "Chun Li" and "Barbie Tingz." Minaj posted the cover art for both tracks and shared that both records will release at 10 A.M. PST/1 P.M. EST. Judging from the cover art, both songs appear to be solo Nicki Minaj records without any guest features.
The YMCMB artist has been mysteriously counting down on Twitter and fans speculated that she was hinting at her upcoming album. On Sunday (April 8), Nicki posted a now-deleted tweet that simply read, "4." The following day on Monday (April 9), Nicki did the same thing but instead of posting "4," she tweeted "3," and later deleting it.
Its been over three years since she released The Pinkprint and her last singles, "Changed It," "No Frauds" and "Regret in Your Tears," were released in March 2017. Nicki Minaj has been quiet for the majority of 2018, only making an appearance in the latest Mercedes-Benz commercial.
#ChunLi ?Thursday? 10amPst 1pmEst everywhere. pic.twitter.com/3KndGsH7S1

— NICKI MINAJ (@NICKIMINAJ) April 10, 2018
#BarbieTingz ?Thursday ? 10amPst 1pmEst everywhere. pic.twitter.com/038z0t9FlN

— NICKI MINAJ (@NICKIMINAJ) April 10, 2018