Jim Jones Says Supreme Owes Him a Percentage of Their Company
"They owe us piece of the company, rappers and my black people."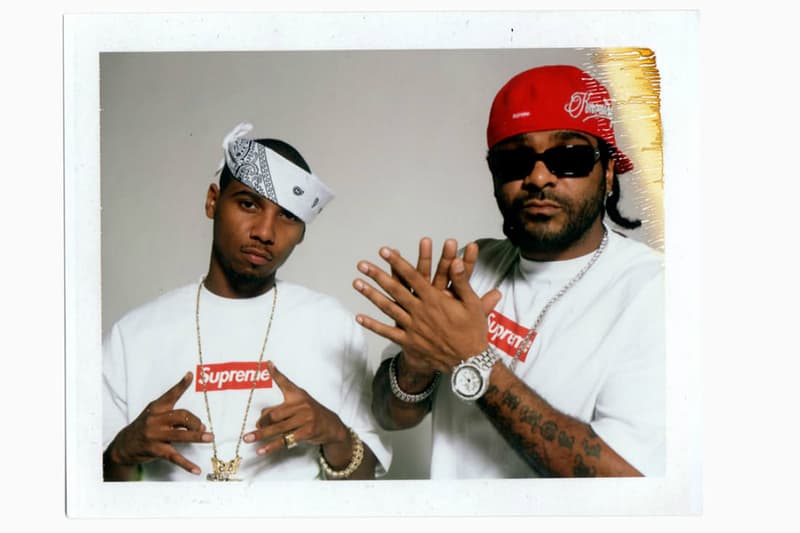 After professing his love for "Chicken Fried Rice" last week, Jim Jones is now wondering why he isn't receiving any residuals from Supreme. Back in 2006, the iconic skate brand reportedly offered Jim Jones and Juelz Santana $14K USD for a photoshoot that eventually produced one of the brand's most infamous, now highly-sought after shirts ever. When talking to Complex about the collaboration in 2016, Jones felt he helped Supreme reach the pinnacle of their success with that T-shirt and although no long-time deal was ever worked out, he felt they should've paid more homage.
"We might've had the hottest T-Shirt they ever did, but they ain't paying homage. The way I take is that it was a business deal. It was great for the moment but I ain't get no residuals off of it. You know what I mean? They ain't paying me no money off of each shirt that they sold, so it is what it is."
Now 12 years later, Supreme has grown to become a billion-dollar company and now the "Once Upon a Time" rapper wants a piece of it. This weekend, Jones shared an image of Juelz Santana and himself taken from the 2006 Supreme photoshoot with a message underneath captioning, "They owe us piece of th[e] company rappers n my black people had no idea wht supreme was we didn't even know wht they was they had tht bag and they new who dipset was lol #CultureCreators #TheSet #TBt."
Take a look above and let us know what your thoughts in the comment section.