The Father of CdG and DSM, Adrian Joffe, Talks New Beijing Outpost and Reveals Paris Expansion
Along with a closer Look at the new Dover Street Market Beijing.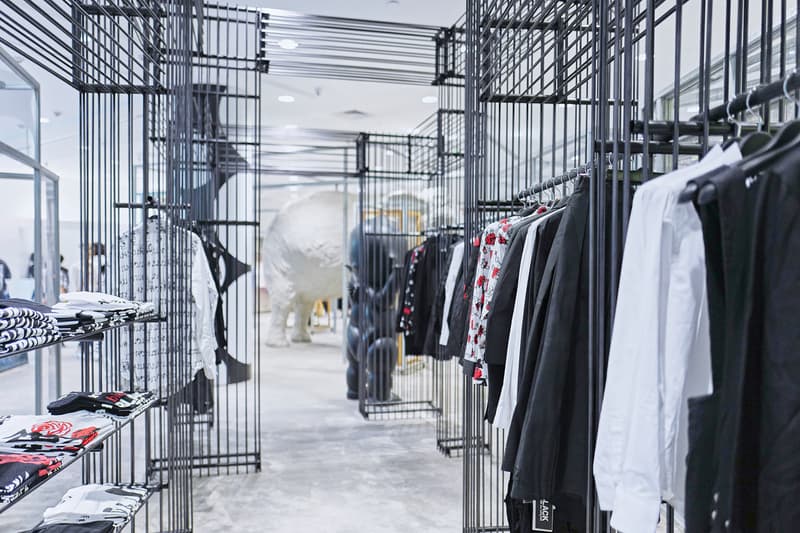 1 of 30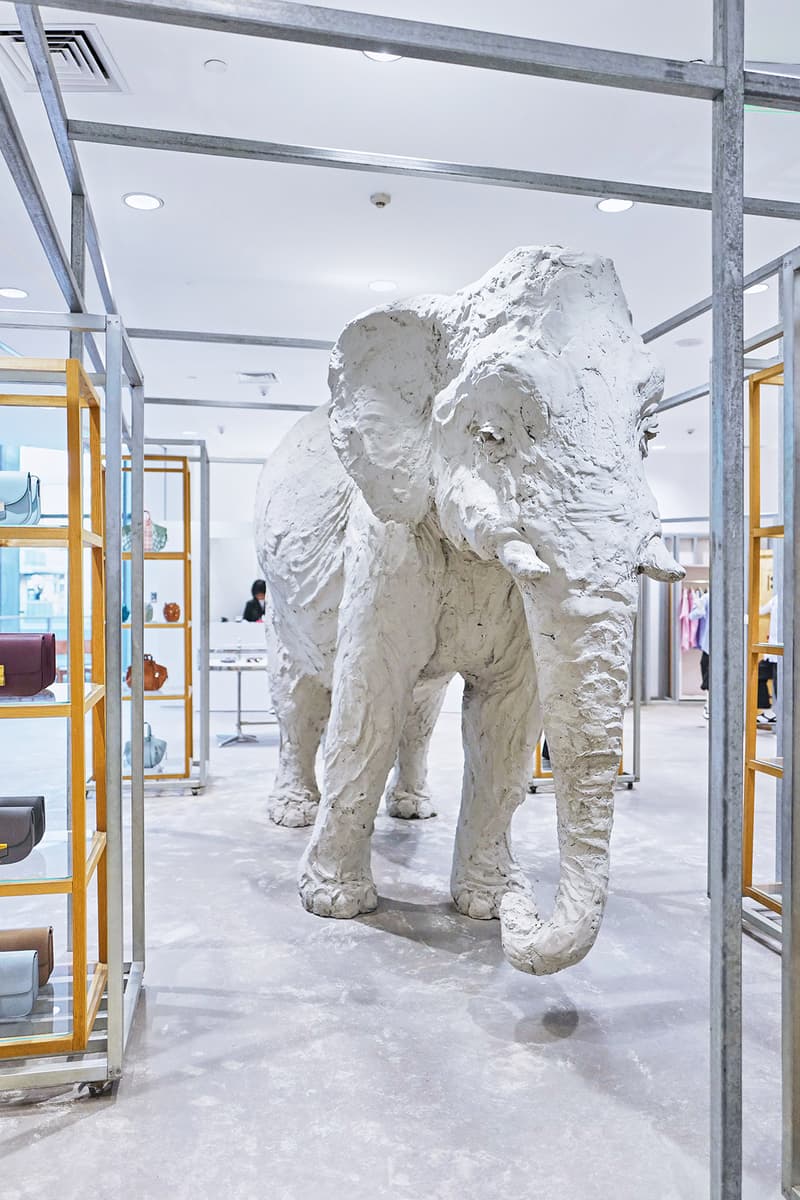 2 of 30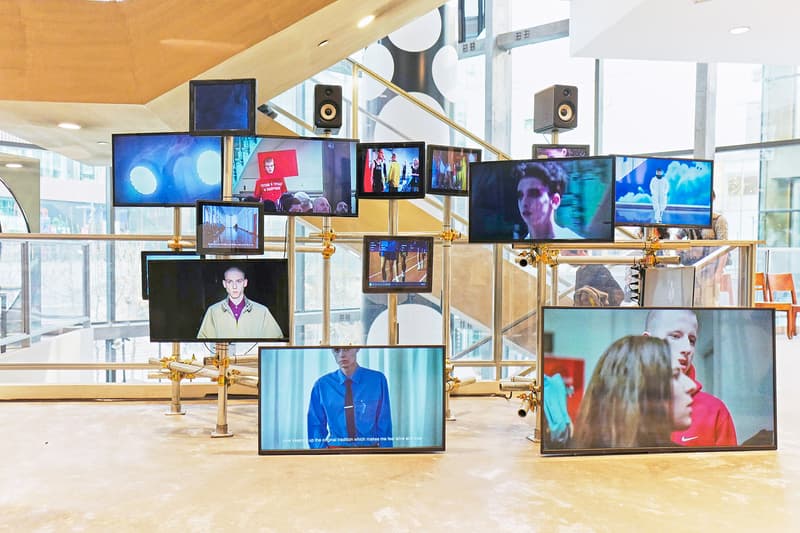 3 of 30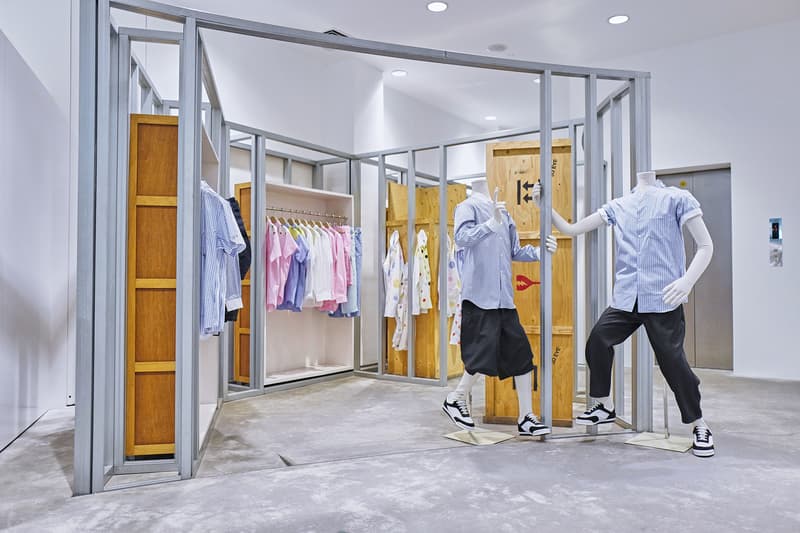 4 of 30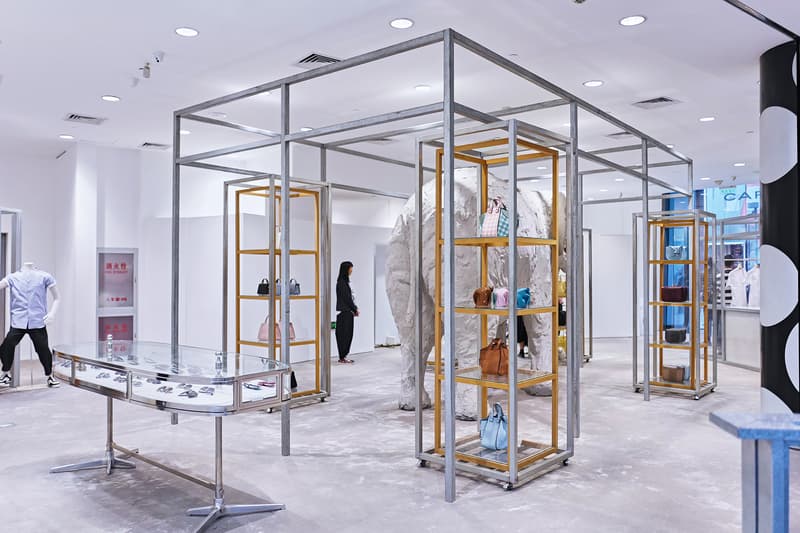 5 of 30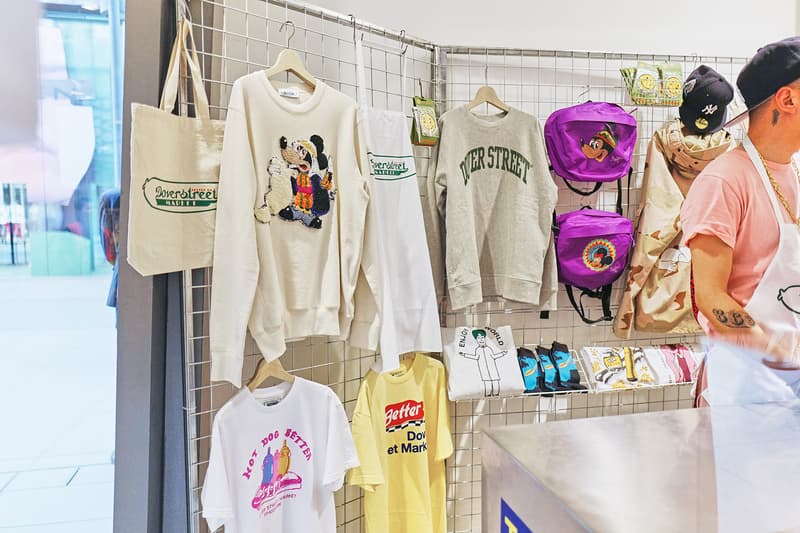 6 of 30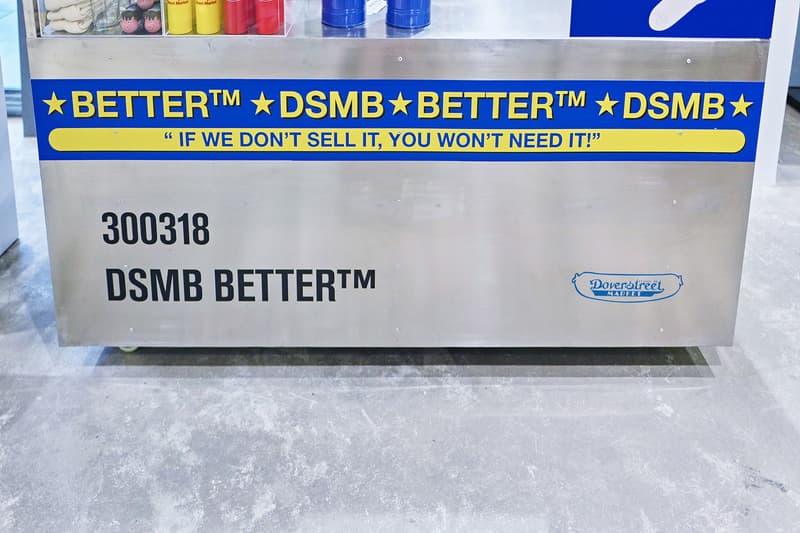 7 of 30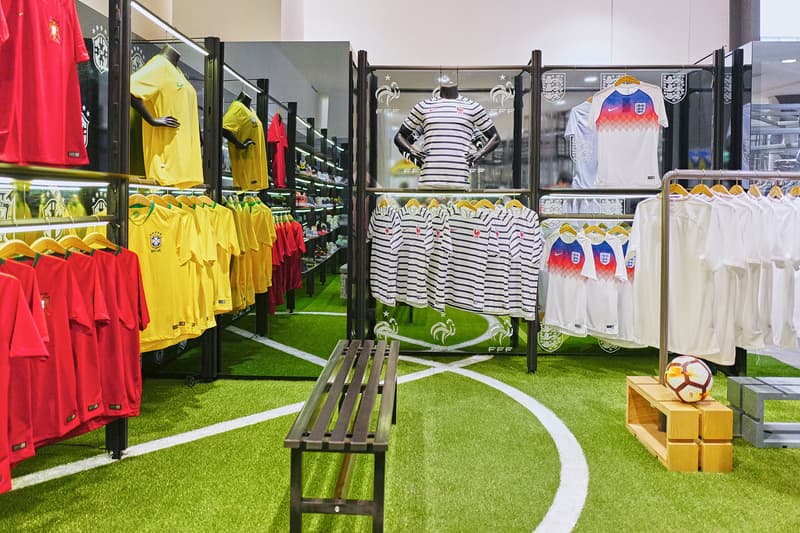 8 of 30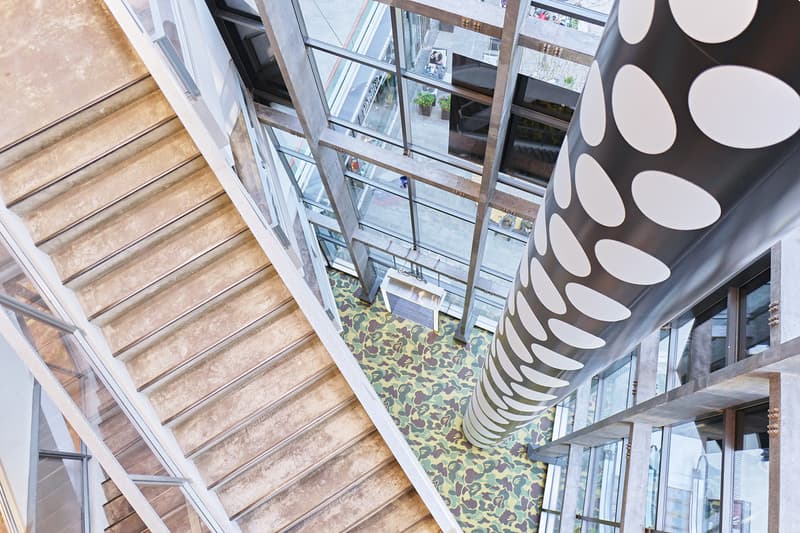 9 of 30
10 of 30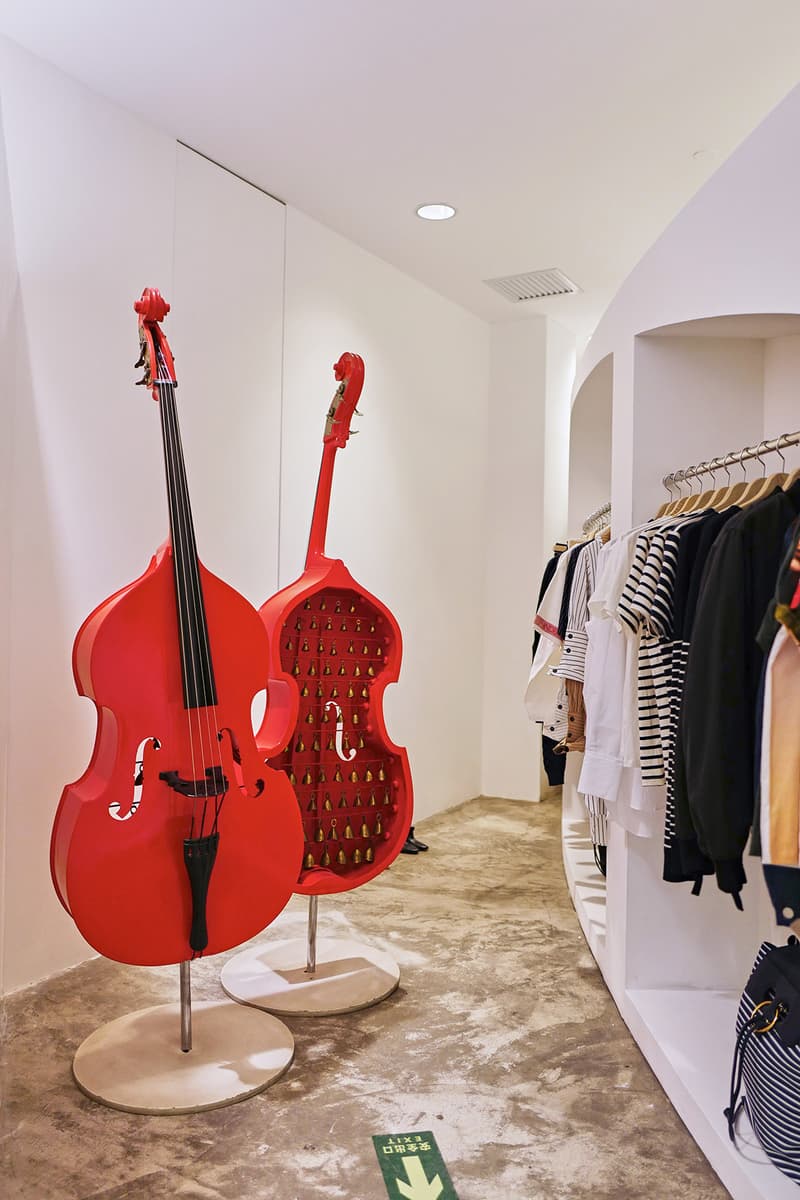 11 of 30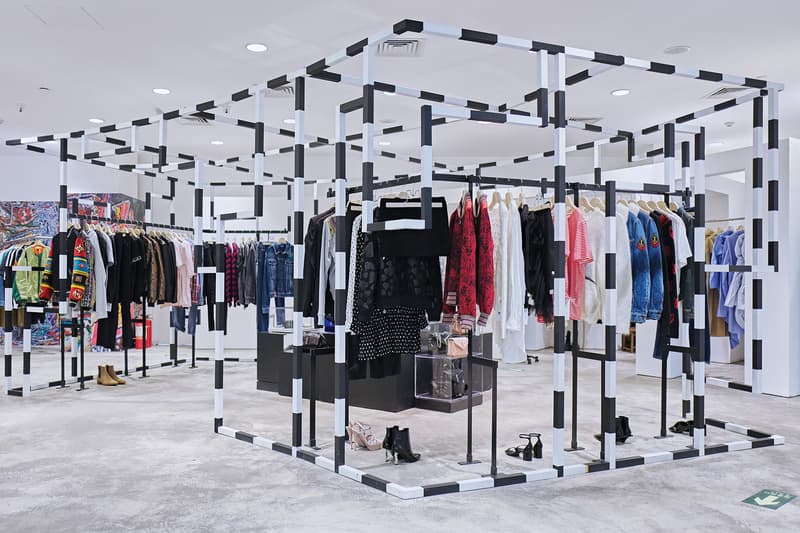 12 of 30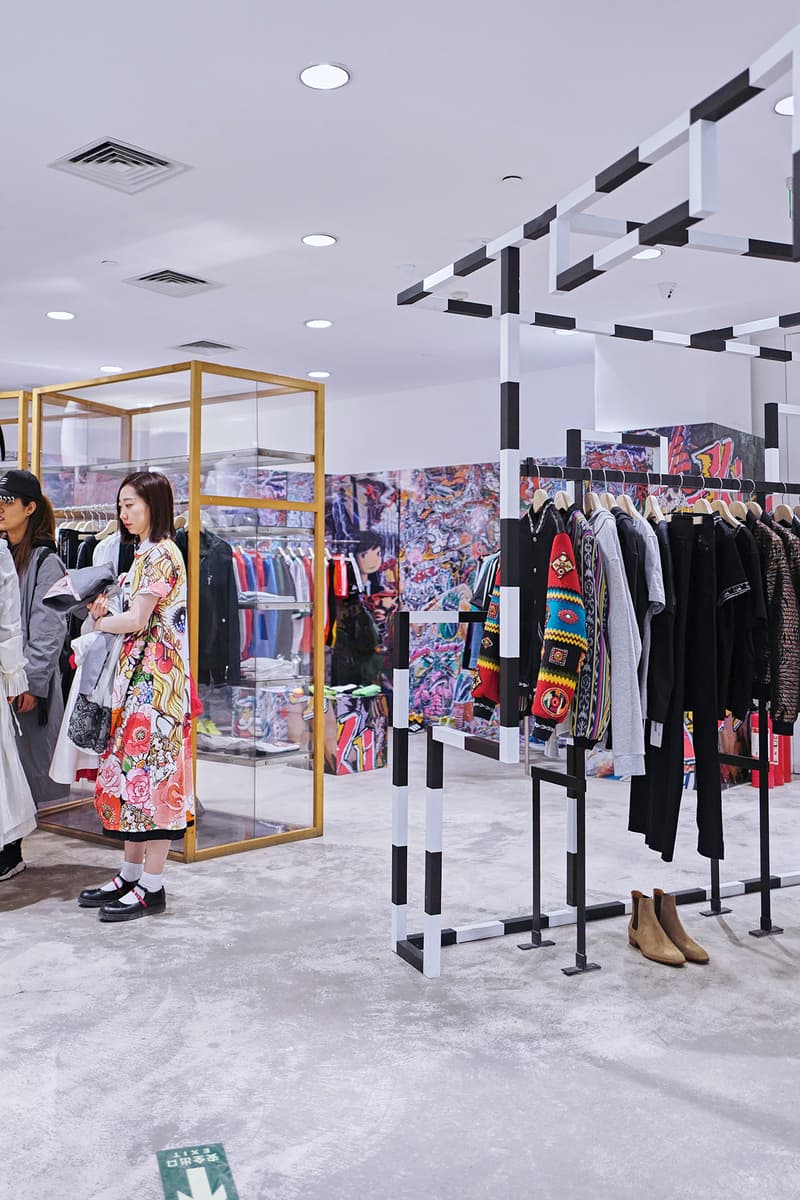 13 of 30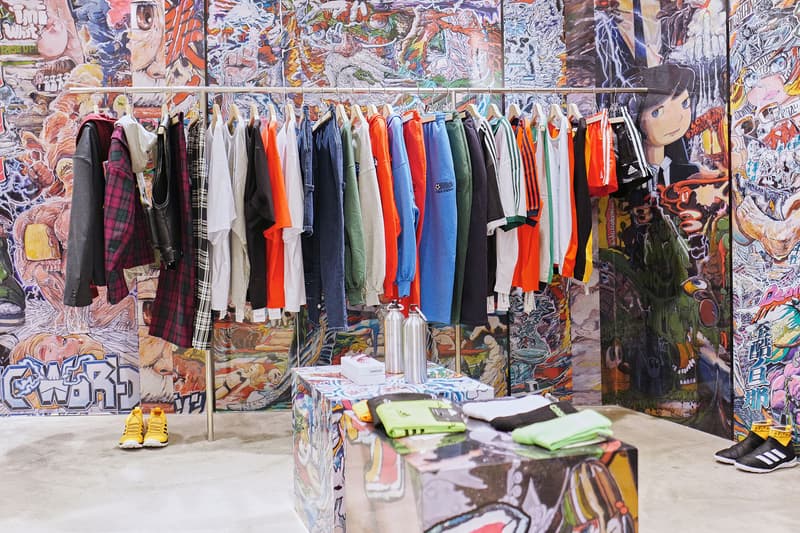 14 of 30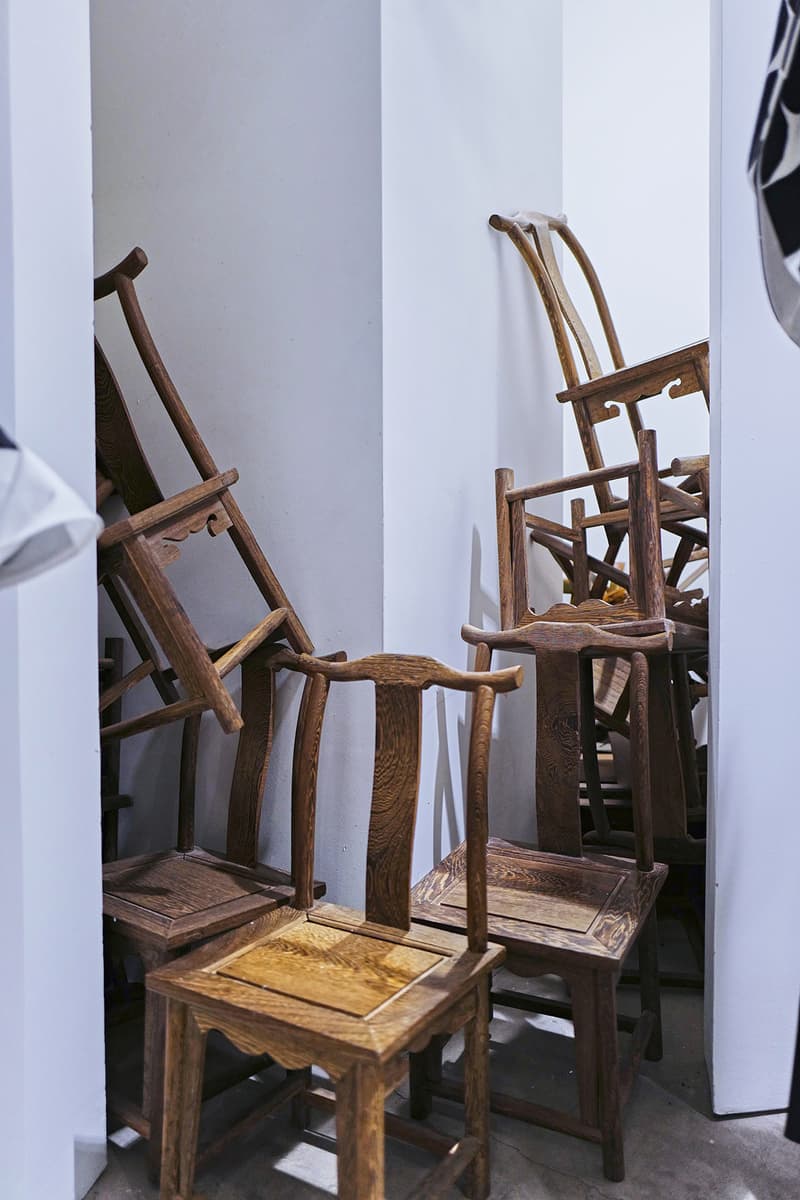 15 of 30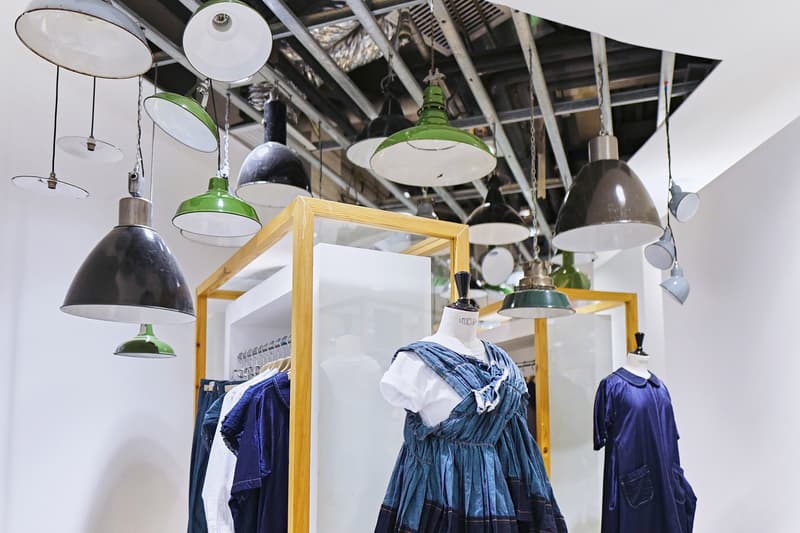 16 of 30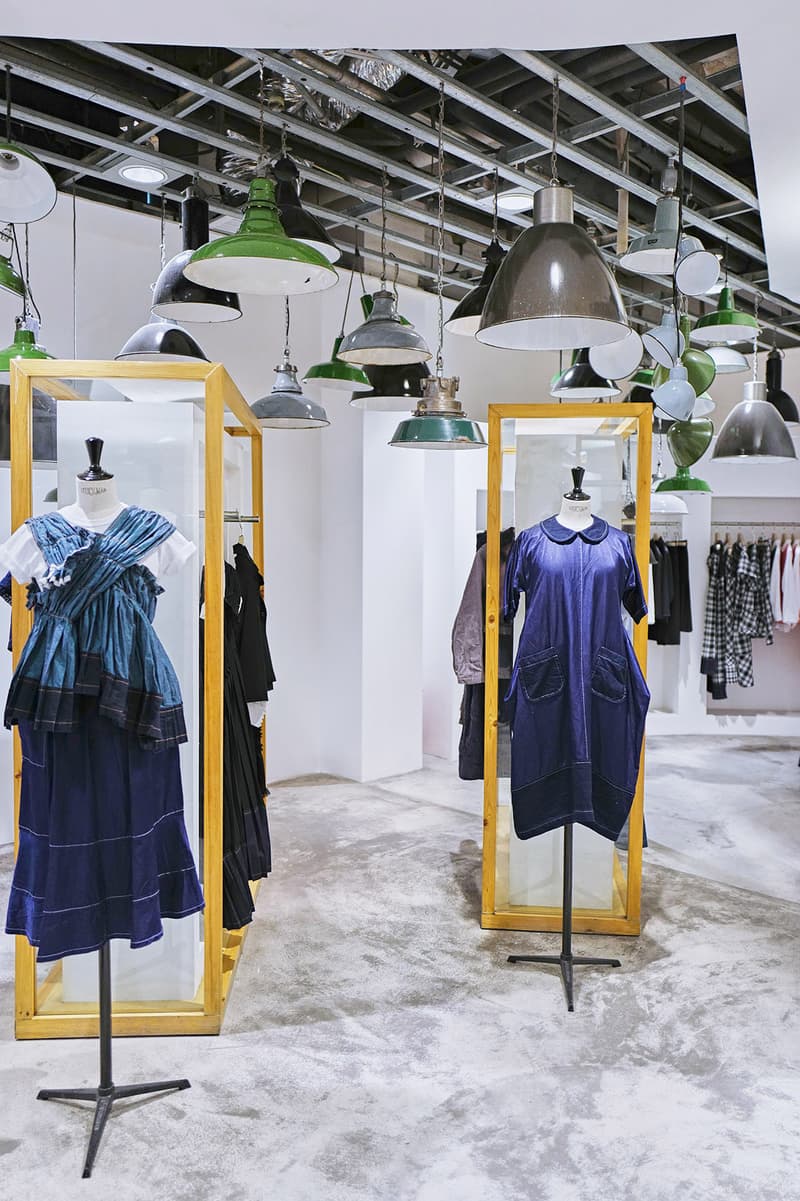 17 of 30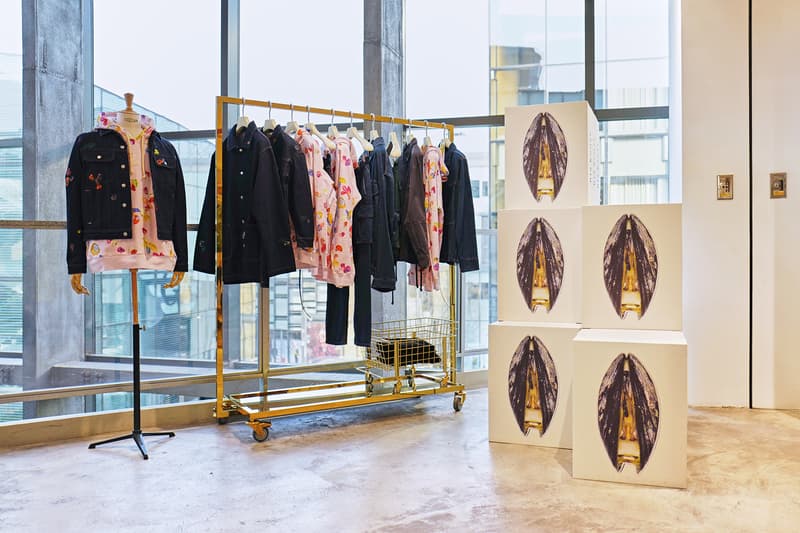 18 of 30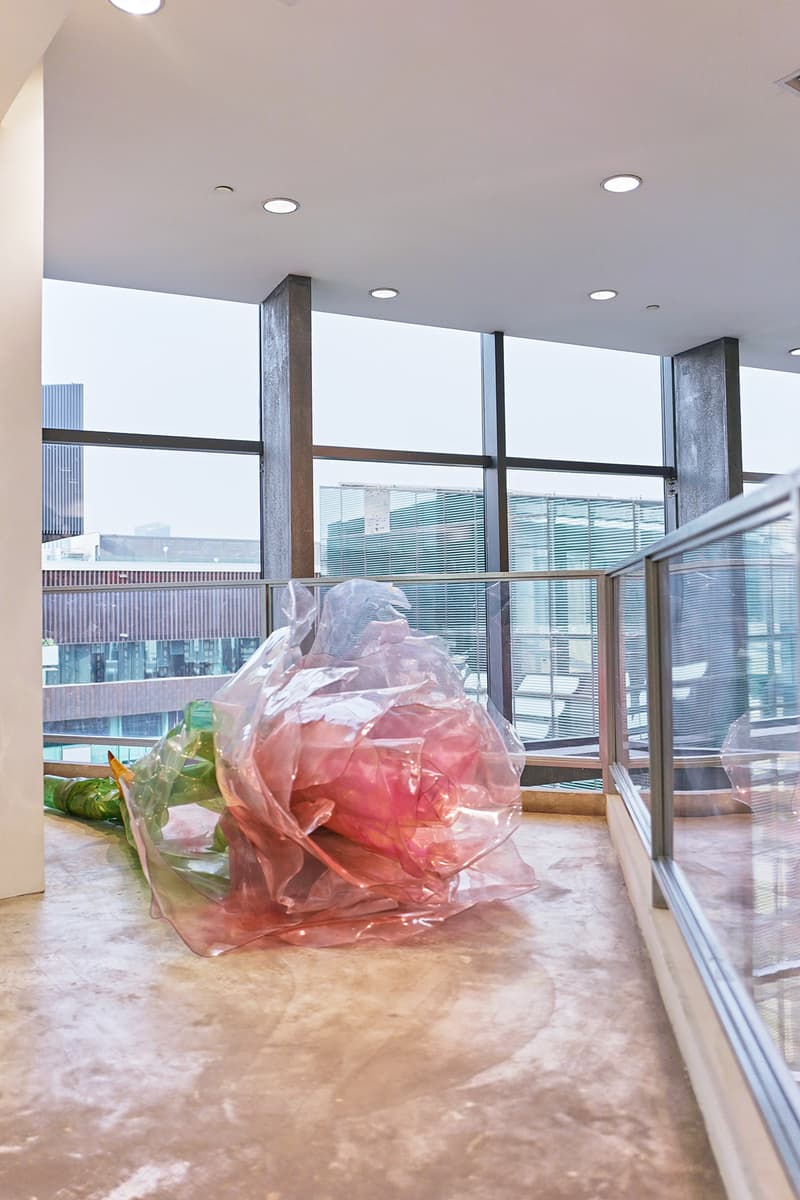 19 of 30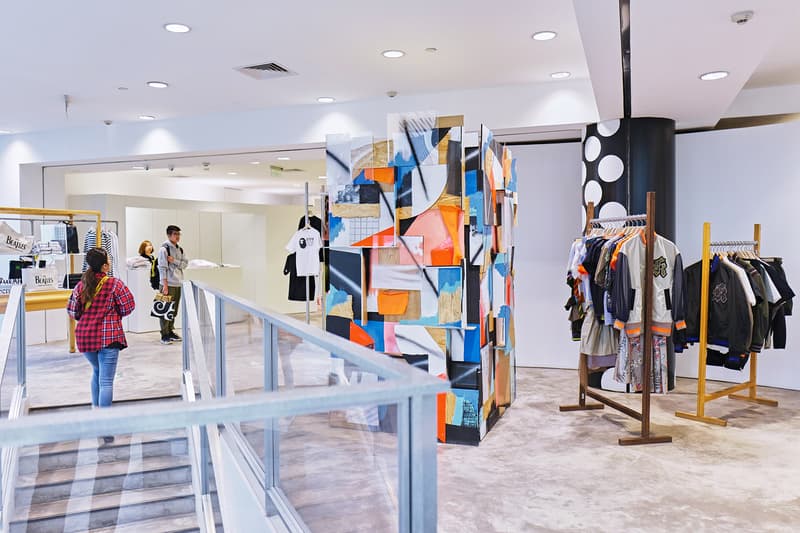 20 of 30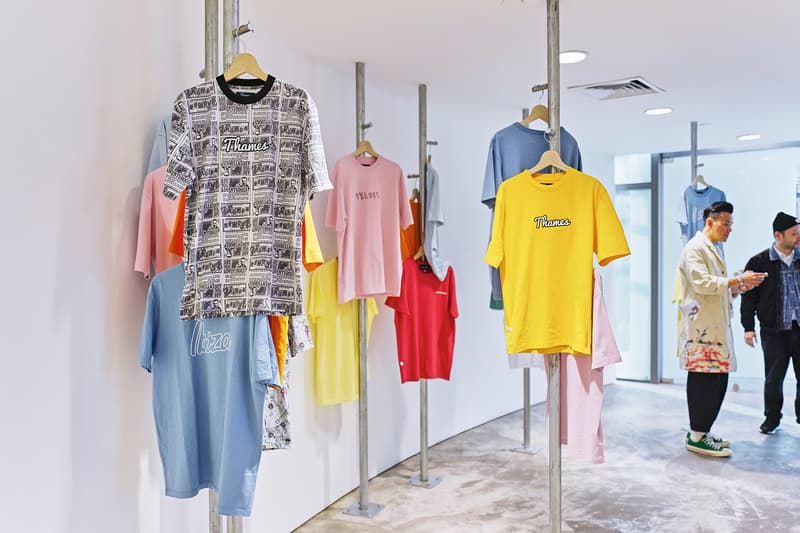 21 of 30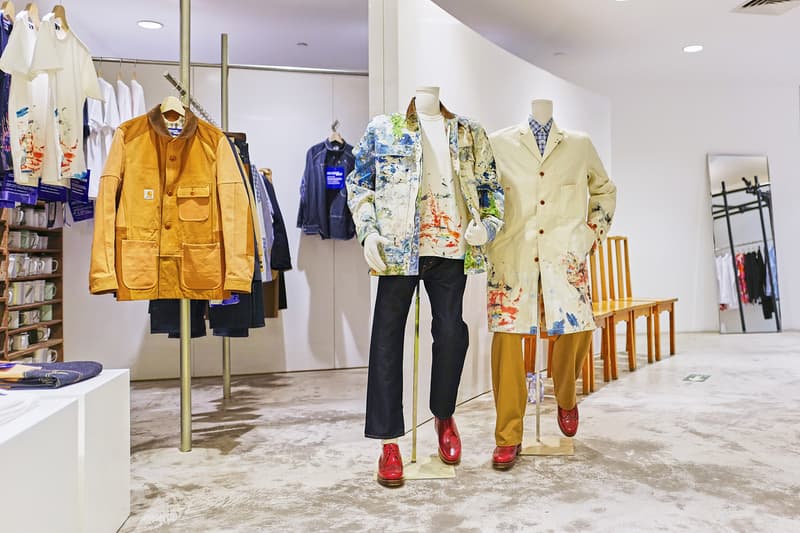 22 of 30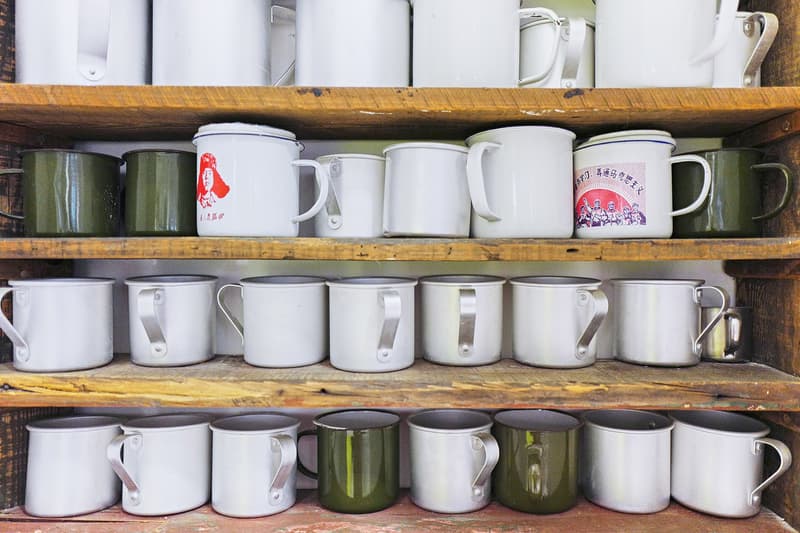 23 of 30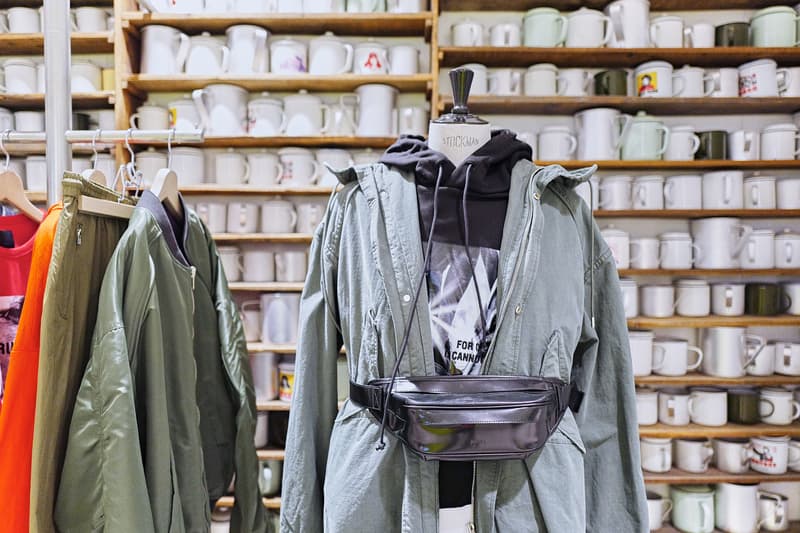 24 of 30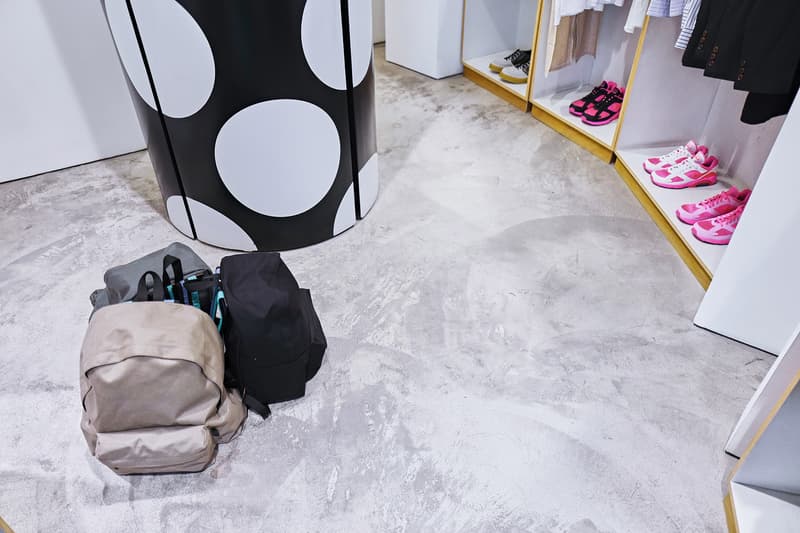 25 of 30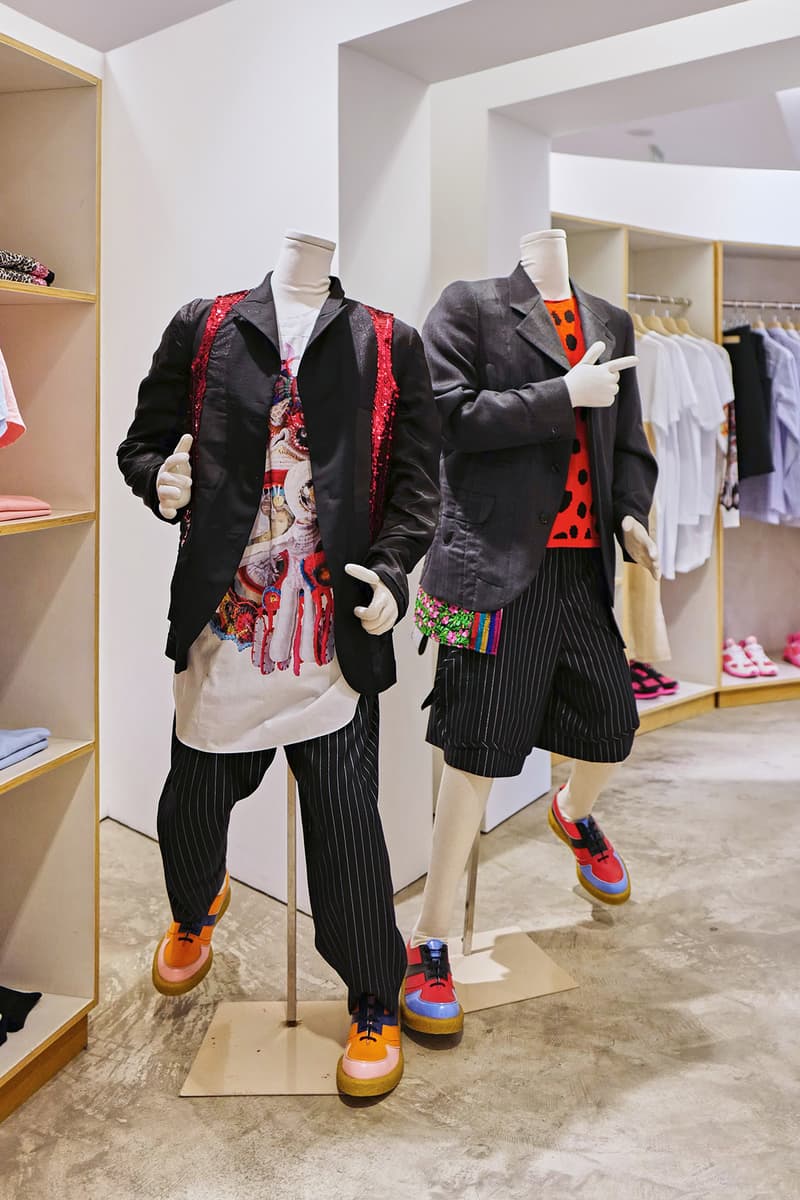 26 of 30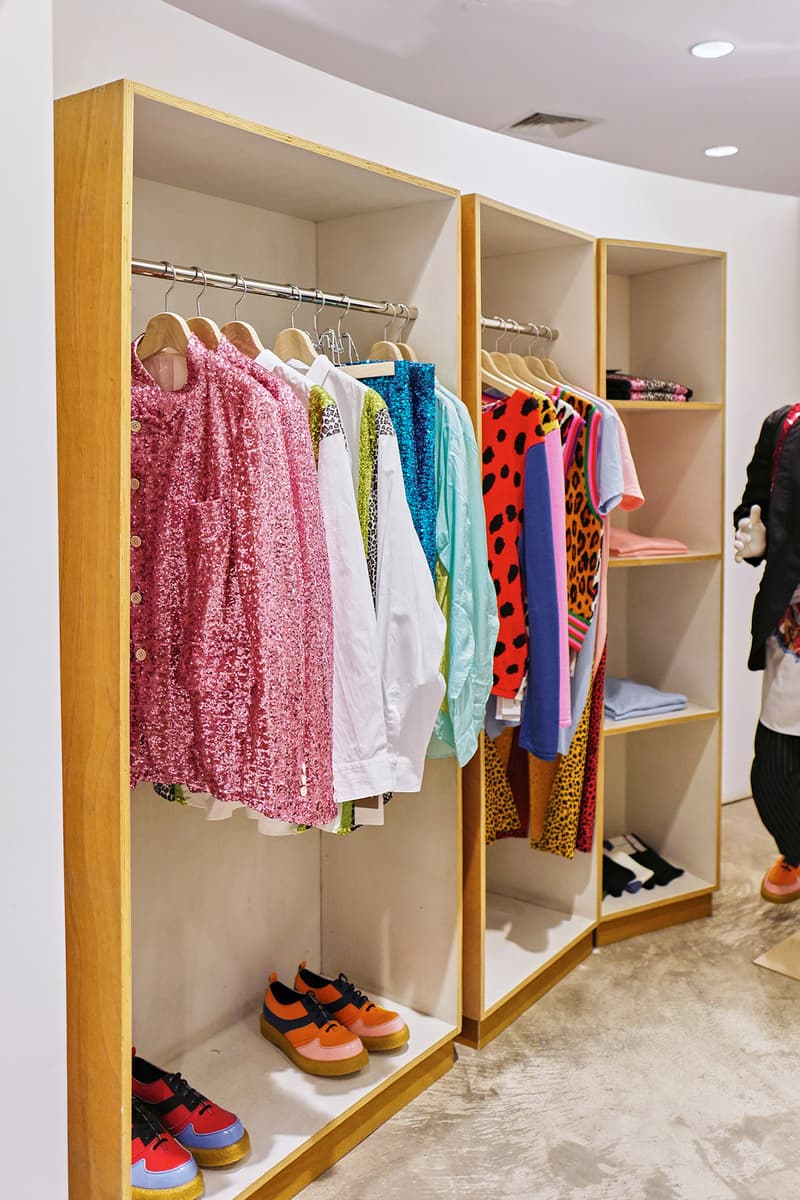 27 of 30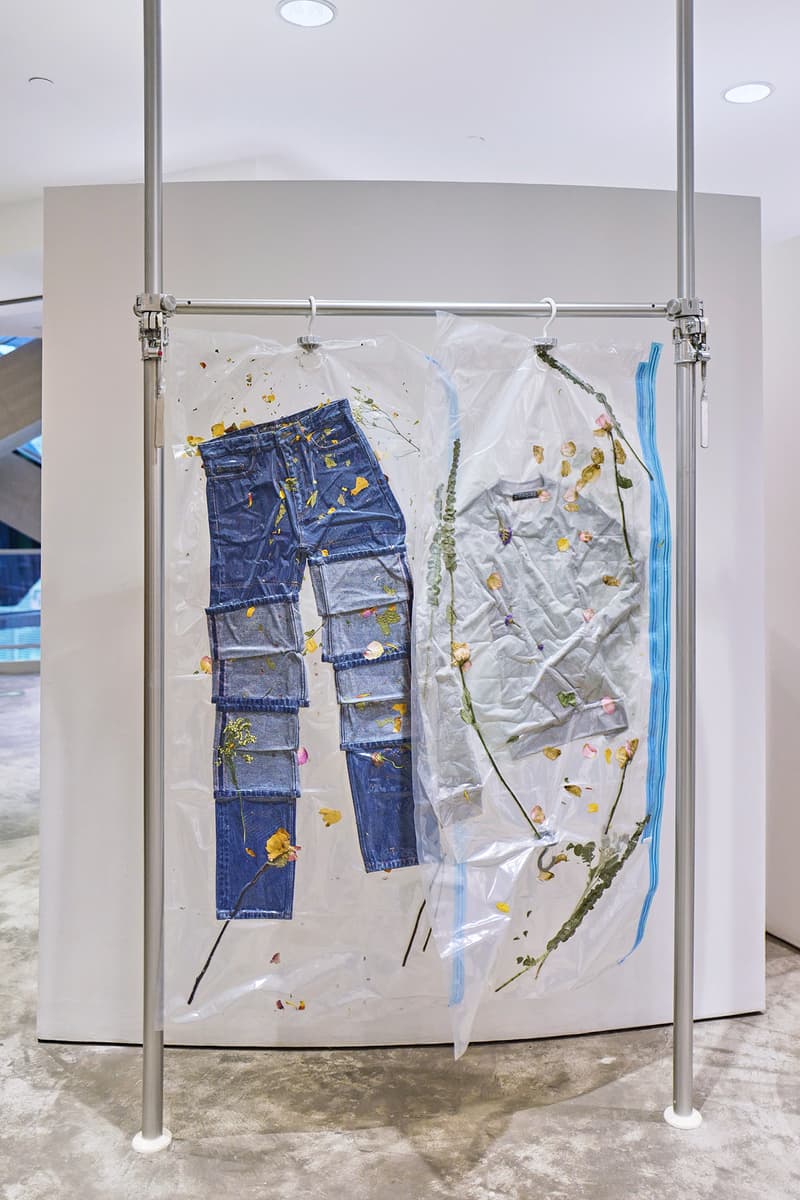 28 of 30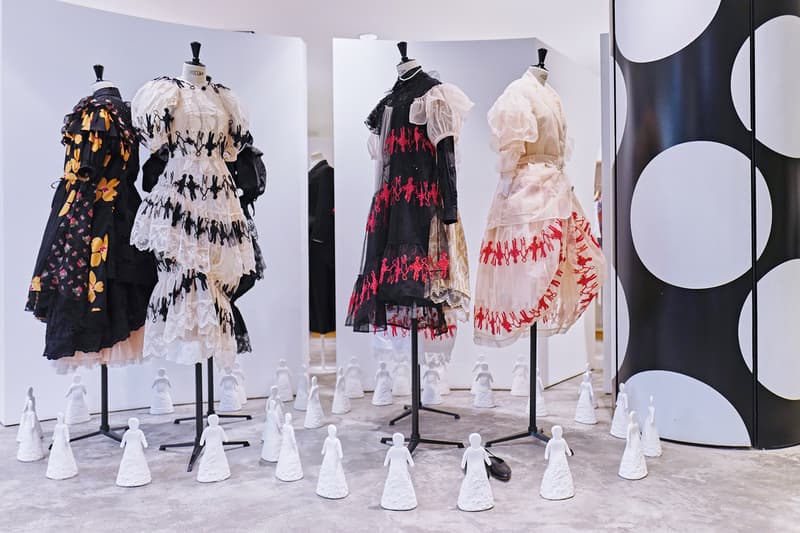 29 of 30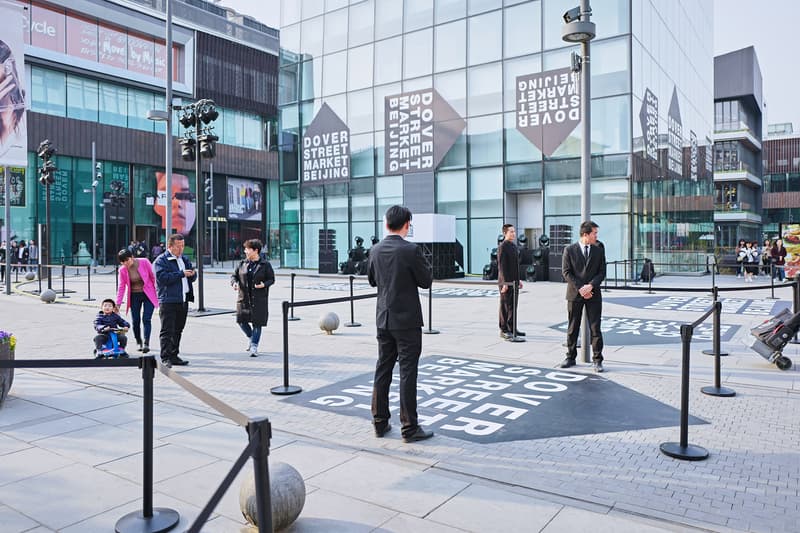 30 of 30
After a soft opening in February, Dover Street Market Beijing saw a grand reopening last week. As grand as the event's name was the guest list, with heavy hitters like Gosha Rubchinskiy, Avi Gold, Simone Rocha and managers from each of the DSM outposts in attendance. Leading the crew was the store's director and COMME des GARÇONS CEO Adrian Joffe and Vice President Dickon Bowden, who planned the Beijing location after eight years of market testing in China. Formerly ITM.B (IT Hong Kong's "Market Beijing"), the completely DSM-rebranded glass building is situated in the center of the city's luxury shopping complex. HYPEBEAST sat down with Joffe, Bowden and Gold ahead of the store's August hard launch to discuss their expansion plans, newly discovered brands, and staying on top of the competition.
How are you envisioning the new landscape for Dover Street Market this year?
Adrian: Our first goal is to make DSM Beijing part of the family. China has always been an important market for us, and it's getting better and better. We felt we could give more to the local market by bringing in DSM. The second goal is, we are opening another DSM in Los Angeles' Art District in September. That will be DSM Number Six. 
Any more expansion plans?
Adrian: We don't want to make more than seven stores. After LA, maybe just one more. No further plans for now.
Why is now the right time to expand?
Adrian: We don't have a right plan. Things happen and we go with the flow. We wing it. We have to be in the moment and do what feels right at the time. I can't tell you why it feels right, it just does. Big companies have five, seven-year plans but I could never understand that. You cannot see that far ahead in fashion. Other cities in China are not on the agenda because no one offered me a building. It has to be an extraordinary space and it's hard to find one.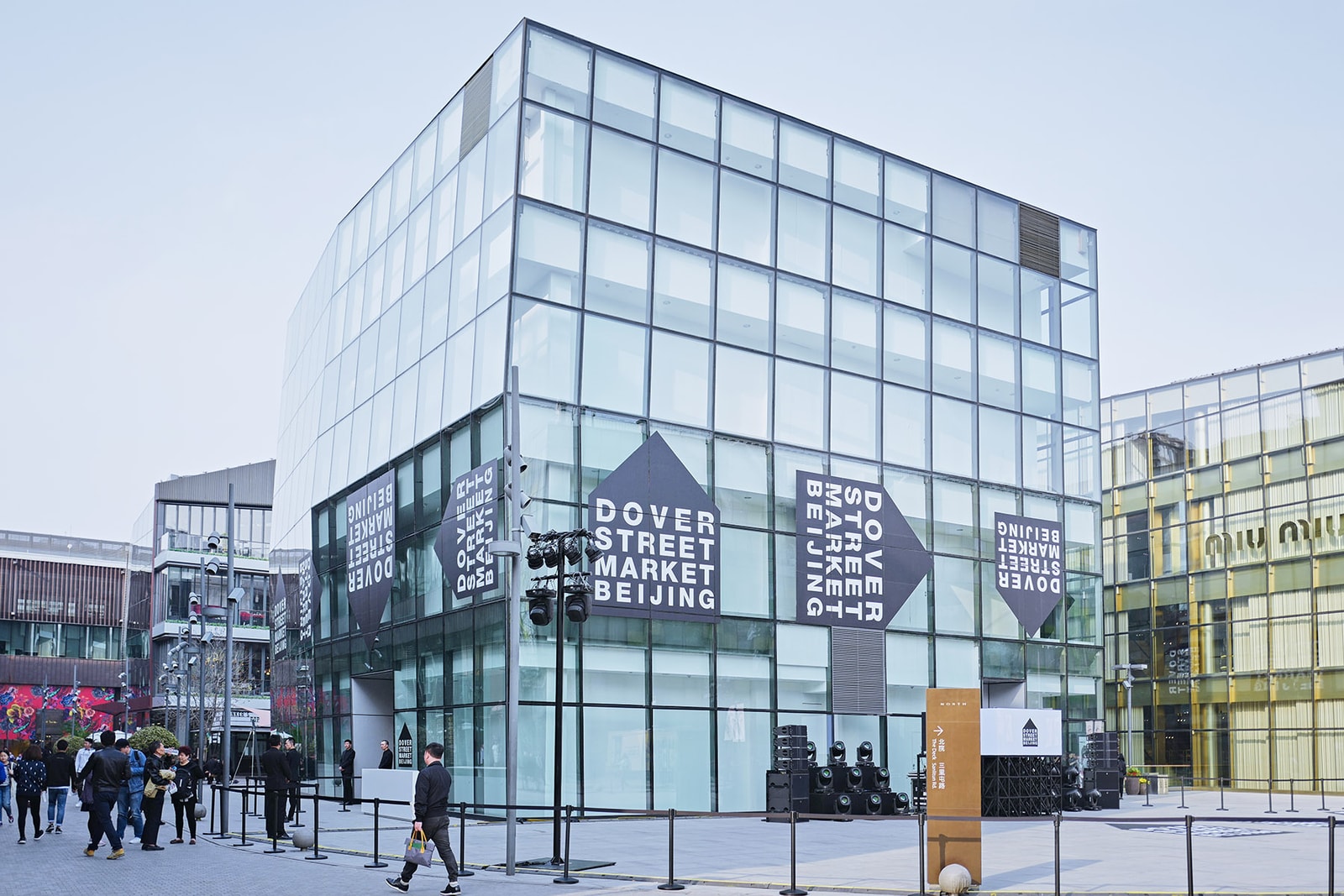 What do you look for in a new potential market?
Adrian: Environment is important. It needs a lot of people interested in fashion, creation. Open-minded people who want their values expressed. And the building has to be good and unique to the city. Sometimes it's a question of rent.
Can you reveal any hints about the seventh location and its opening time?
Adrian: Paris. End of next year. Hint.
There's been rumors of a Seoul location. The COMME des GARÇONS Seoul flagship has recently began selling brands like NikeLab and Gosha Rubchinskiy. At Samsung, which runs CdG Seoul, there's an internal confusion regarding the difference between the branding of CdG Seoul and DSM Seoul. Are CdG and DSM competitors?
Adrian: No. Each country is very different and Seoul is a very particular place. There are already a lot of mini DSMs. Korea is an exciting, big market for us. But we don't like to have fixed formulas. Some places lend themselves to DSM, some places lend themselves to CdG, some both. In London, we only have DSM. In New York, we have both. In Paris, right across the CdG store, we have the Trading Museum which is like a mini DSM. In Seoul, we thought this hybrid version would create a synergy between CdG and DSM. We wanted to keep it CdG because the building is very Rei Kawakubo. We made the rules so we can break the rules. I think it's a good thing if people are confused.
"We made the rules so we can break the rules."
DSM is all about diversity. How do you select your brands?
Adrian: We just ask brands and they say "yes!" The idea of DSM from the beginning is not to worry about borders and category. Everybody is in it together. There're no borders between people in the mind. We are all together as human beings, as humanity. Retail should be the same. We don't want to be categorized into one box and sell only expensive things or only cheap things. It's not always easy to balance but we try anyway.
Dickon: It's about being like-minded. We are all very different but think the same. We are all people with something to say. DSM gives brands the opportunity and freedom to express themselves through their spaces. They can release themselves from the metrics of department stores or shopping malls. They are uninhibited with us. They clash, but that's the most interesting, good thing about DSM.
Are there plans to bring Palace or Supreme to Beijing?
Adrian: We'd like to. We can't have them together because they're rivals. Too like-minded. Where we have Palace, we don't have Supreme. Where we have Supreme, we don't have Palace. I think Palace will come to Beijing.
"Big fashion brands are sucking the blood of skate culture."
Do you think they're still pure skate brands?
Avi: They're both core skate brands, it's just that they got adopted by fashion. A lot of my friends work at Supreme and are skateboarders first. They don't really care about fashion. The perception of Supreme may be a fashion brand, but most people that are affiliated to it understand it's about skateboarding. Collaborating is a business move, but for my brand and the ones mentioned, it's more about what makes sense, regardless of financial gain it has to make sense. I guess some could argue Louis Vuitton, was in a way, a bit unexpected.
Adrian: It's a business. Big fashion brands are sucking the blood of skate culture. And people should be free to do what they want. Why shouldn't they do that? We should not worry that Gucci wants to collaborate with Dapper Dan if Dapper Dan is okay with it. Why not? We shouldn't criticise them.
Dickon: Both brands are fundamentally rooted in skate culture and their values are rock solid. The fact that they collaborated with Louis Vuitton, an absolutely iconic luxury house, is inspiring. But real skateboarders don't care. I think it has to do with appropriation of skate by the luxury house. They're lost like moths flying toward the light. Mainstream going to skate. I don't know what's considered authentic now.
Adrian: I don't know what streetwear is as opposed to sportswear and luxury. It's all blurred, which is a good thing. Borders lock creation.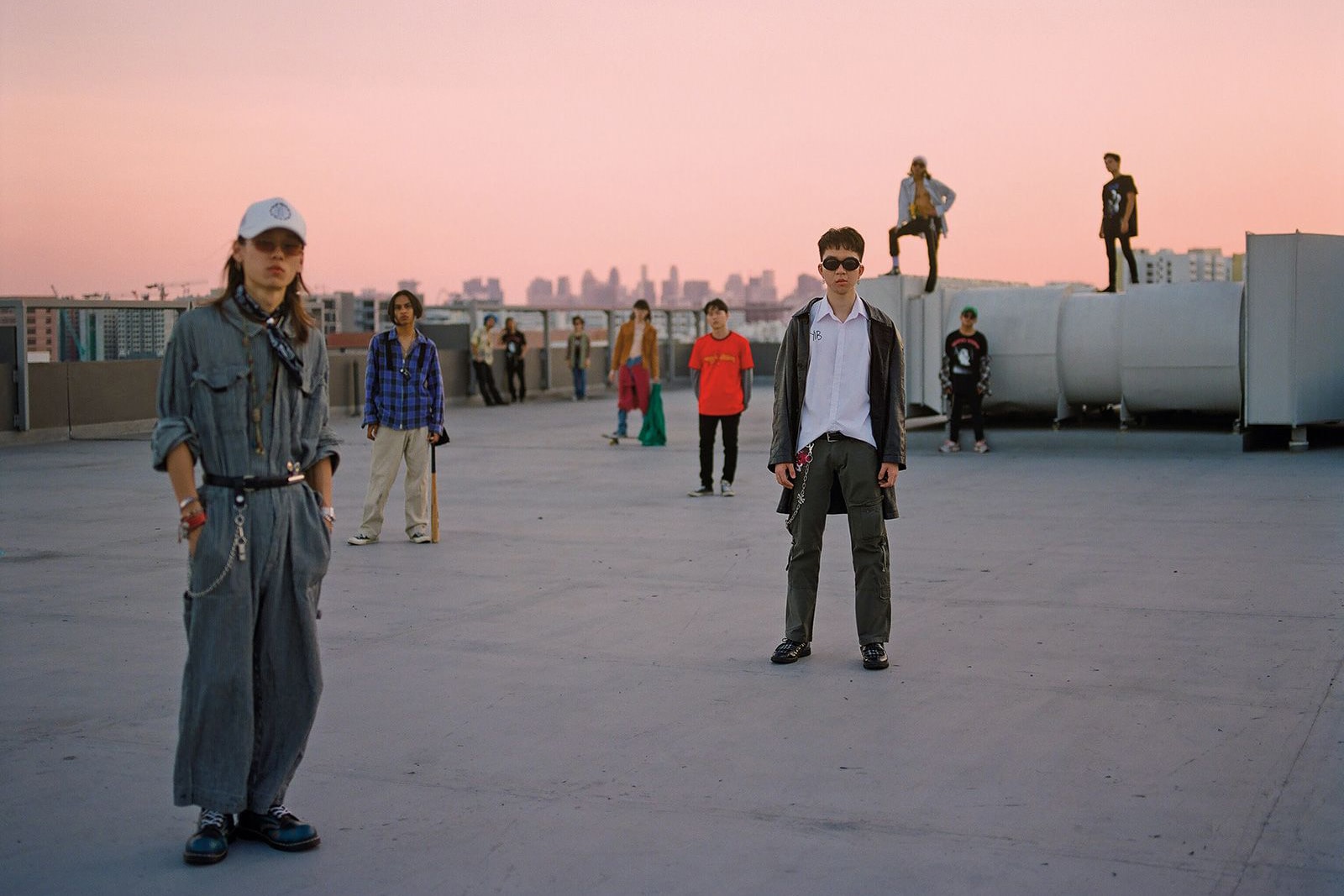 Have you discovered any new brand recently?
Adrian: The most exciting brand for us right now is Youths in Balaclava from Singapore. It's a community of 10 to 15 musicians, graphic designers, fashion designers who are very individualistic and strong in the culture. You will see it at all our DSM stores hopefully in August, September. The future of streetwear is in China, Korea, Japan. Koreans are catching up very quickly and are going to overtake Japan soon. A lot of talented Chinese designers are also getting better and more original.
Have you seen a shift in demand for womenswear in streetwear?
Adrian: It's a market with great potential and exciting prospects. Streetwear for women is not so strong right now. We are always looking for more streetwear for women. I think it's hard because streetwear comes from skateboard culture and skateboard culture is mainly male. We have started to work with brands like Ashley Williams and Mademe who could be called female streetwear. A lot of sportswear brands are working really hard to make women's. Nike's customer is 80% male and it's an internal challenge for them. Palace, too. Places like DSM and HYPEBEAST need to work together to find more streetwear for the ladies.
There's been an increase in popularity for lifestyle brands in perfume, furniture and technology. Take COS and Hay, or Virgil Abloh and IKEA, Byredo, for example. Does DSM have any plans to expand more into these product categories?
Adrian: We are a pure fashion brand. That's what we do and what we know. There're definitely no plans to go into furniture. We love lifestyle, but we'd like to stick with what we know. I think that's just clothing and accessories.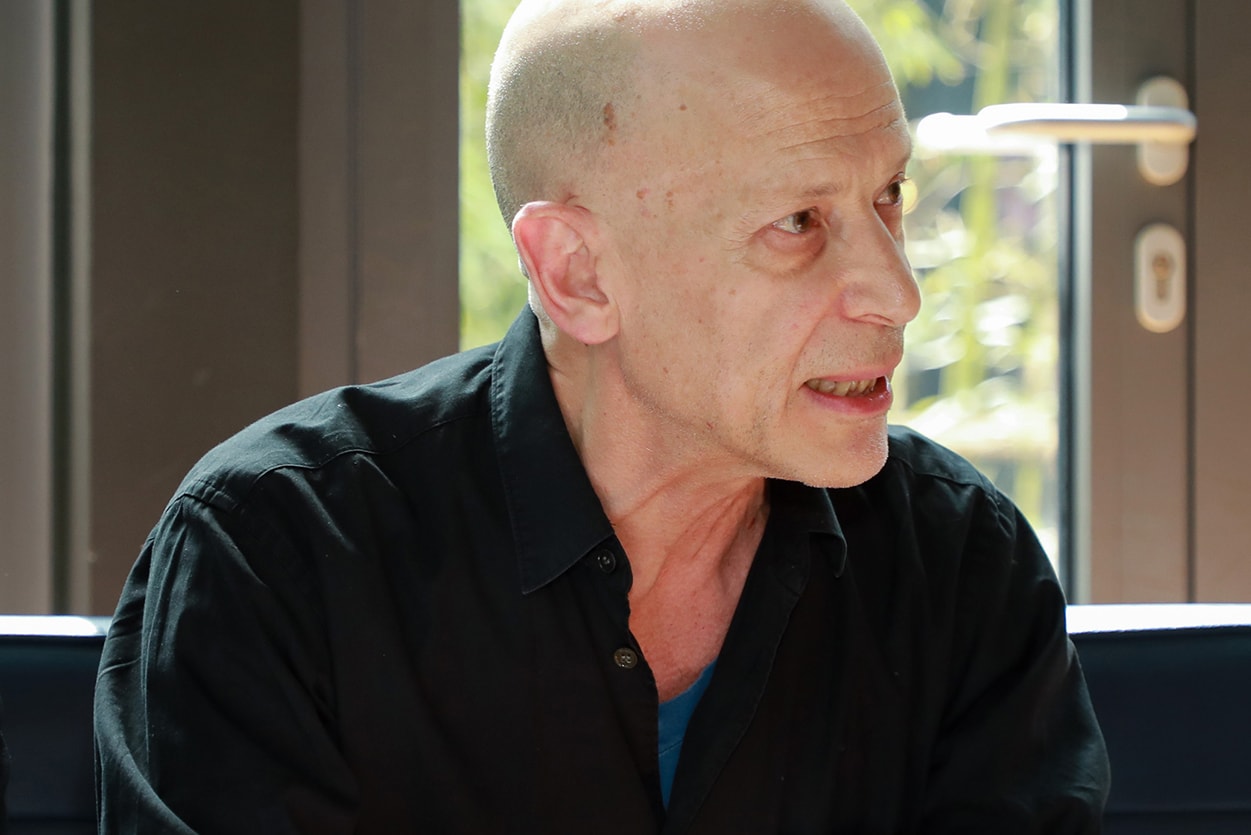 Why is there no Rose Bakery at DSMB and Singapore?
Adrian: It's hard to do Rose Bakery there because of their locations. We aren't sure how to distribute organic food there. In Beijing, there's so much F&B around, and in Singapore, we have a cafe next door run by our partner.
DSMB's new seasonal installations include nine special spaces. Which is your favorite?
Adrian: I like Avi's Better Hotdog Stand the most. It's called Better so it must be better.
Avi: You go from Prada to a hotdog stand in one store. The beauty of DSM is the experience for everyone.
As a store that holds the utmost importance to physical experience, how do you view and strategize your web shop?
Adrian: To be honest, we don't like it very much. But online is a service for people who don't live in the six cities we do. We also hope it introduces DSM to people who don't know us.
Do you ever grow tired of fashion?
Adrian: All the time. Fashion is so controlled and corporate. A lot of things in fashion is about the bottom line, about making money. We need that, but sometimes the system bears down quite heavily. But I could never look down on fashion because it's a way for people to express themselves and their identity. It's the best kind of art.
---
Dover Street Market Beijing
Xingfusancun 4th Alley, Chaoyang Qu
Beijing Shi, China, 100001