Kim Jones to Dior Homme: What Does it Mean for the Brand?
Industry insiders share their views on the recent appointment.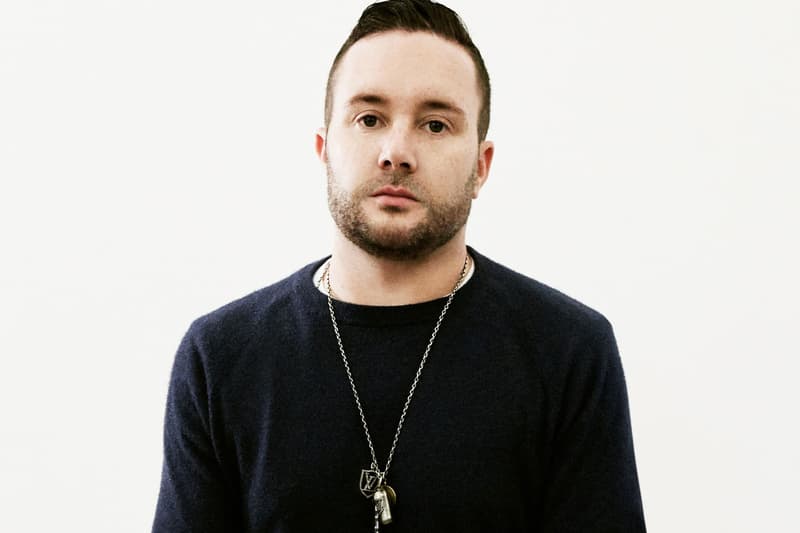 After 11 years in the role, Belgian designer Kris Van Assche has stepped down as artistic director of Dior Homme. In his place, Kim Jones is due to take up the mantle, putting to bed months of speculation following his exit from Louis Vuitton earlier this year. The news came as somewhat of a shock and marks the end of a design legacy that stretches from Dior Homme's founding under the direction of Hedi Slimane to the present day.
Van Assche's career is intimately linked to Slimane's — the Belgian designer worked as Slimane's assistant at Yves Saint Laurent before following him to Dior Homme. After a brief spell focusing on his namesake label, Van Assche was chosen as Slimane's successor for the artistic director job at Dior Homme in 2007. The connection between the two designers also extends to their aesthetic as Slimane's ultra skinny, rock'n'roll-influenced creations continued with Assche. "He basically kept the youthful tailoring vibe of Hedi Slimane, without adding that much," critic Angelo Flaccavento tells HYPEBEAST when asked for his view on Van Assche's tenure.
That's not to say, though, that Van Assche didn't add his own take on the brand. For the line, he drew influences from new wave, post-punk and rave subculture as well as pioneering the crossover between legacy luxury and street style, gaining higher profile fans like A$AP Rocky along the way. These subcultures were some of the key touchstones in Van Assche's work, points Lara Djandji, Designer Buyer at Harvey Nichols, describing music as "the influence which you can always feel through his collections."
Djandji sees this influence as the key divergence between Van Assche and his predecessor. "There was an obvious influence from Slimane who was his mentor for many years before," she explains. "But Kris was very successful in making sure that his own collections for Dior always had his own personal touch thanks to his obsession with music." Aside from separating his work from that of Slimane's, Djandji believes Van Assche's music influence added a new dimension to Dior Homme. "After Slimane, he really exposed the brand to a wider market," says Djandji. "The audience ranged in age, from a young cool kid who could get into Dior Homme thanks to the music influence," she explained further.
"Kim will restore genuine, contemporary luxury to the brand, not just the vague idea of luxury that many brands use as cover for sloppy product."
For two decades and under two reigns, Dior Homme has sustained relevance with a consistent luxury aesthetic but according to industry experts, that relevance is in danger of waning. "I think Dior Homme needed a boost," says Flaccavento, "everything has been too calm over there, and the label was at risk of irrelevance." Charlie Porter, menswear critic at the Financial Times, shares a similar view, stating Dior Homme needs to return to its early days. "There is a clear need for a new clarity of thinking at the brand and a genuine connection with the way men wear garments today," he explains, "just like there was at Dior Homme when Hedi Slimane launched the brand in 2000."
"11 years is a long time in fashion," adds Jop van Bennekom, founder and creative director of Fantastic Man. "Sometimes change is good just for the sake of it," Bennekom adds. If, after more than a decade with Van Assche, Dior Homme needed a shakeup, the appointment of Kim Jones is certainly capable of achieving that disruption. Rather than the slim fitting and tailoring associated with Dior Homme, Jones is set to bring his streetwear credentials to the label — this included working with Gimme 5, inspiring Virgil Abloh and collaborating with Supreme. As Flaccavento puts it, Jones will "add some much-needed hype value" to the brand.
In addition to fostering hype, Flaccavento believes that "Kim Jones will provide his own signature sub-cultural vibe and an expansion of the youthful vocabulary." Similarly, Porter points to Jones's "innate understanding of how men wear garments, how these garments connect with societal change, and what makes men desire something new."
For Porter, it is the combination of this understanding of "hype" that make Jones such an exciting proposition. "With Kim, there is always the possibility of new headline collaborations and statement collections," he explains, "but just as important is his rigorous eye for the less flashy core garments that men actually wear. It's the combination of the two that make Kim such an important designer."
While Jones's tenure at Dior Homme is only just beginning, speculation concerning how the brand will change is already running rampant. "Kim will restore genuine, contemporary luxury to the brand," believes Porter, "not just the vague idea of luxury that many brands use as cover for sloppy product." For Flaccavento, it is "too early to tell" what the change will bring but he is hoping for a significant change from the past. "Hopefully it will get out of the skinny youth trap and get a bit more inclusive," says Bennekom who believes that "Kim will be able to shake off that (very) long shadow of Hedi Slimane and bring something new and relevant to the brand."
While Van Assche's evolution at Dior Homme progressed from Slimane's groundwork at the house, Jones represents a more unexpected aesthetic future. The designer's work with Louis Vuitton blurred the lines between high fashion and streetwear and helped the luxury label evolve and regain its relevance. This approach will be a big change for Dior Homme, and there is a sense that — more than ten years after he stepped down — the Slimane era is now ending.
In other fashion news, we looked at whether the chunky sneaker trend will continue this year.