Tinker Hatfield Tells Everything You Want to Know About the Air Jordan 3
"When I first presented it to MJ, he said 'That's so radical but perfect.'"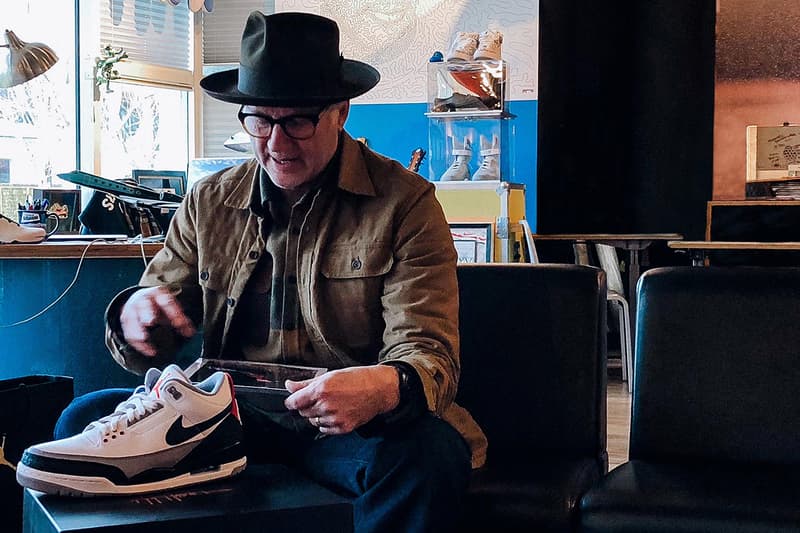 1 of 6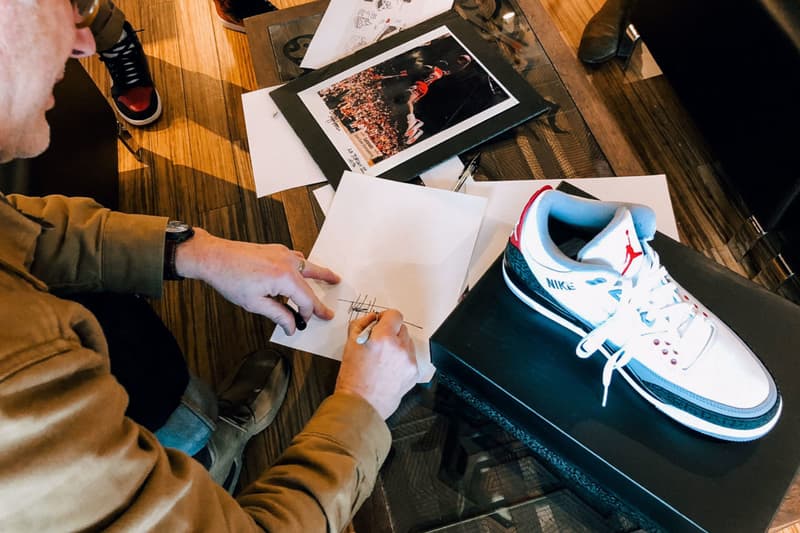 2 of 6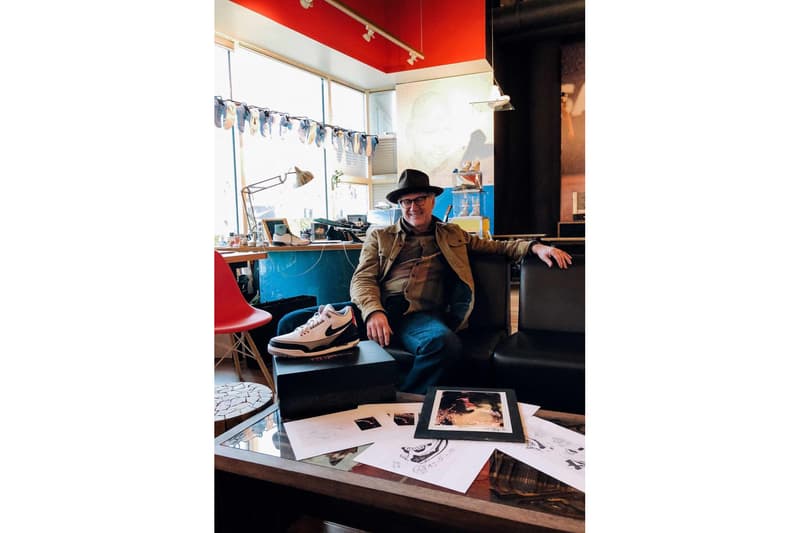 3 of 6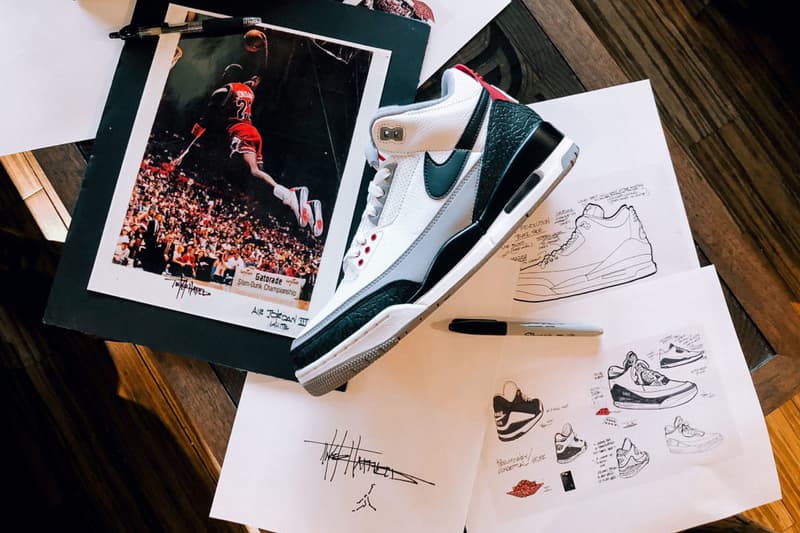 4 of 6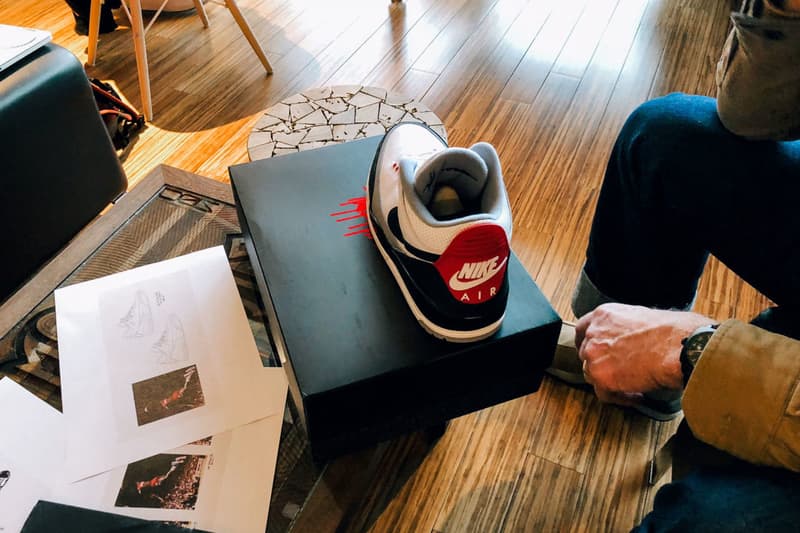 5 of 6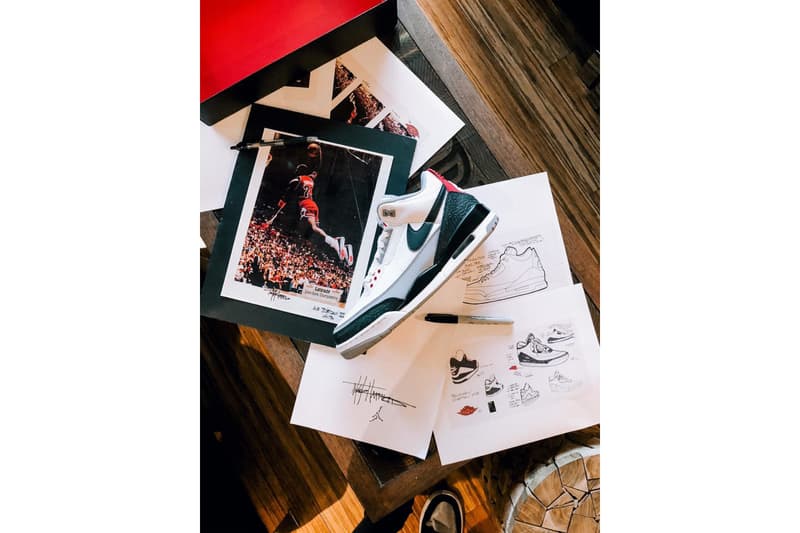 6 of 6
Tinker Hatfield recently held a summit with a host of Air Jordan collectors where he told a host of stories about the making of the shoe. Speaking to the dearly-missed Gary Warnett, Gerard Starkey, Mithu Singh, Michael Fan and Montana Gonzales, he spoke about how Jordan didn't like the Air Jordan 2, why there wasn't a swoosh on the side and why there was never a high-top version.

On first meeting Jordan:
"I knew Michael Jordan wasn't very happy with the Air Jordan 2. Afterall, he broke his foot in it. But that first meeting with him was really insightful. I realized a lot about Michael – and that he had a really good sense of style."
Why there wasn't a swoosh on the side:
"Even though I didn't know him that well, I thought it would be really great to talk to MJ about having his own brand. But I was conflicted. I thought the swoosh looked good on the shoe. It was designed to have a swoosh – that's why it works; there's a good place for it.

On the other hand, I had this Jumpman logo and knew it would be right for the shoe. I spruced it up myself. Then we started printing it out and trying it in embroidery. All of this happened in just a few weeks."
How Jordan reacted to first seeing the shoe:
"Yes. We had some models made up and I put it on some apparel to go along with it. Michael was not in a great mood when we arrived. He said 'Show me what you got.' I had the shoe there under a black cloth, like a shroud. You couldn't really see very well what the design was like but he had already seen some of the stuff in the two previous meetings.

When I picked the AJ3 up Michael grabbed it from me and started looking at it. Within a few minutes he was smiling and asking all kinds of questions. Within 20 minutes, the meeting was pretty much over.

At the very last moment, I chose to leave the swoosh off and go with the Jumpman. It was an argument with some people in marketing at the time so I threw them a bone and put Nike on the back.'"
On why there was never a high-top Air Jordan 3:
"There was never any conversation around a high-top. MJ didn't want the weight. He wanted just enough support, more than a low-top.

I had just worked on this mid-cut Air Trainer and thought there was something worth exploring further for the MJ3. So we landed on a 5/8 collar height. When I first presented it to MJ, he said 'That's so radical but perfect. Everybody is going this way and that way, but we're going to do this.'"
You can read the article in full at the Air Jordan website. In other news, Jordan Brand recently released the newest iteration of the Air Jordan Future, which comes in an olive colorway.