Migos Now Tie the Beatles for Most Simultaneous Billboard Hot 100 Entries
After dropping 'Culture II.'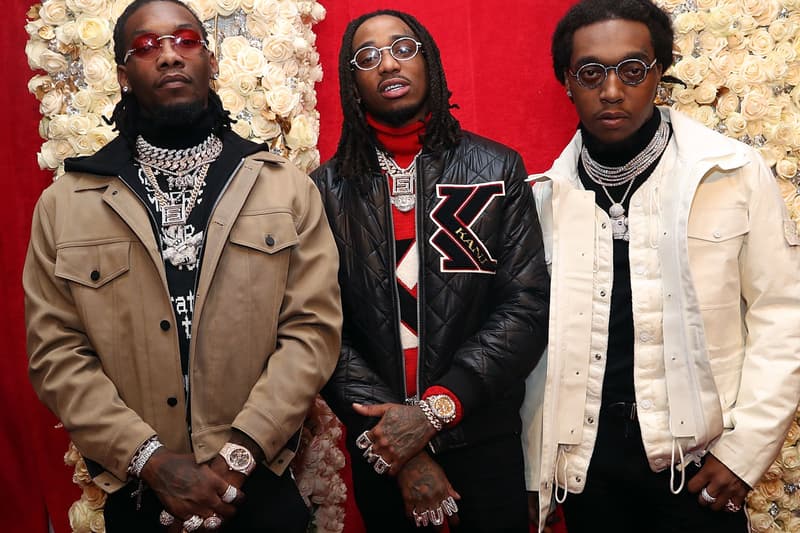 Billboard recently revealed that Migos has now tied The Beatles for the most simultaneous entries on its Hot 100 chart.
After releasing Culture II last month, Quavo, Offset and Takeoff now have 14 simultaneous Billboard Hot 100 entries, matching the legendary British group's musical feat accomplished over 50 years ago. Incredibly, 13 of Migos' 14 Billboard charting songs came from Culture II, which moved a staggering 199,000 equivalent album units in its first week.
Check out all of Migos and Beatles Billboard Hot 100 chart entries below and let us know what you think about the rap trio matching the legendary group.
For more music news, Drake recently surpassed JAY-Z to become the rapper with the most Billboard Hot 100 top 10s.
Migos' Simultaneous Billboard Hot 100 Chart Entries
No. 8, "Motorsport," Migos Feat/ Nicki Minaj and Cardi B,
No. 12, "Stir Fry"
No. 18, "Walk It Talk It," Feat. Drake
No. 36, "Narcos"
No. 37, "I Get the Bag," Gucci Mane Feat. Migos
No. 48, "BBO (Bad Bitches Only)," Feat. 21 Savage
No. 52, "Notice Me," Feat. Post Malone
No. 53, "Supastars"
No. 64, "White Sand," Feat. Travis Scott, Ty Dolla $ign & Big Sean
No. 73, "Gang Gang"
No. 83, "Higher We Go (Intro)"
No. 85, "Auto Pilot"
No. 87, "Emoji a Chain"
No. 96, "CC," Feat. Gucci Mane
The Beatles' Simultaneous Billboard Hot 100 Chart Entries
No. 1, "Can't Buy Me Love"
No. 2, "Twist and Shout"
No. 4, "She Loves You"
No. 7, "I Want to Hold Your Hand"
No. 9, "Please Please Me"
No. 14, "Do You Want to Know a Secret"
No. 38, "I Saw Her Standing There"
No. 48, "You Can't Do That"
No. 50, "All My Loving,"
No. 52, "From Me to You"
No. 61, "Thank You Girl"
No. 74, "There's a Place"
No. 78, "Roll Over Beethoven"
No. 81, "Love Me Do"