Takashi Murakami Unveils an Air Jordan 1 Louis Vuitton Camo Sneaker Mask
Made by Beijing-based sneaker customizer, Zhijun Wang.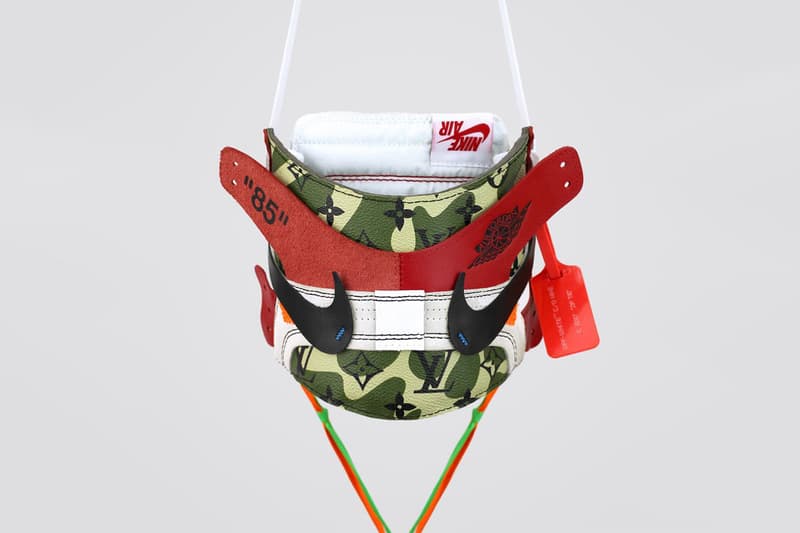 Those who attended the opening reception of "Future History" at Gagosian London may have spotted Takashi Murakami rocking a custom sneaker mask. The face accessory was a gift to the celebrated Japanese artist made by Beijing-based sneaker craftsman, Zhijun Wang. This mask features paneling, hang-tags, laces and motifs observed in the one-of-one kind, Off-White™ x Air Jordan 1 "Louis Vuitton" silhouette.
Check out the mask above and get a closer look at Takashi Murakami and Virgil Abloh's recently launched "Future History" exhibit at Gagosian London.
Gagosian London
17–19 Davies Street
London W1K 3DE
United Kingdom