Justin Timberlake x Nike Air Jordan 3 "JTH" Will Re-Release
Courtesy of Justin Timberlake.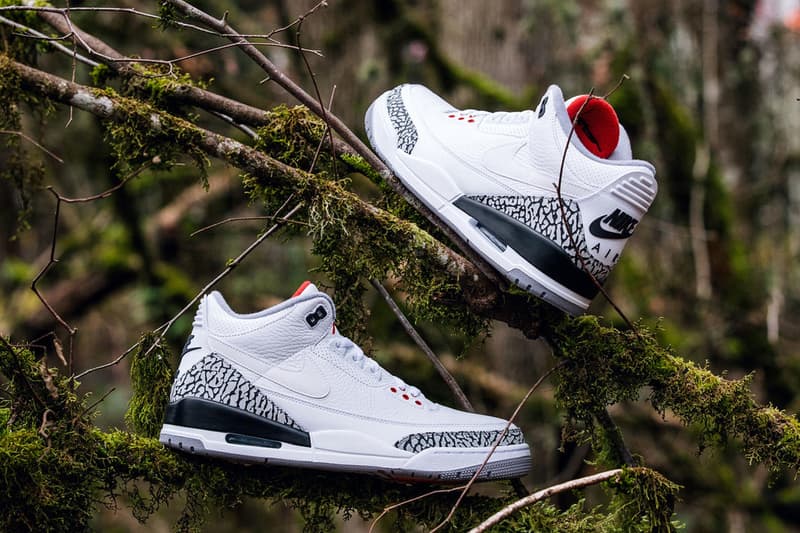 Justin Timberlake's surprise collaborative drop with Jordan Brand during Super Bowl LII left millions of fans without a pair of the Air Jordan 3 "JTH" and gave Nike nearly $3 million USD in free advertising. Following the initial drop's success, the former NSYNC member opened his Man of the Woods pop-up in New York City yesterday to a mob of fans eager to get their hands on the extremely limited edition sneaker.
Selling out in a heartbeat at the pop-up, JT is offering fans another chance to purchase what may be this year's most coveted Air Jordan 3. Those interested in purchasing a pair only need to sign up for email updates from JT's web store. Once you sign up, you will be notified once the shoe goes live. Interestingly enough, the site has nicknamed the sneaker "TWO MINUTE WARNINGS" which may be a clue into just how long of a heads-up you'll receive in the future or a playful homage to two-minute warnings that occur in football games.
Sign up now for your chance to purchase the Air Jordan 3 "JTH." While you wait, check out The Shoe Surgeon's version with interchangeable Swooshes and some "Air Higher" samples from the pop-up.