Sundae School Releases Limited Edition Capsule for 2018 Pyeongchang Winter Olympics
Join the Official Smoking Team.
Sundae School has announced the release of its limited edition merch for the 2018 Pyeongchang Winter Olympics. The Seoul-based smokewear brand, which first made waves last year with its cannabis culture promoting garments, returns with a two-piece capsule paying homage to vintage Olympics merch with its Official Smoking Team short-sleeve tee in white and crewneck in black.
The short-sleeve features a remix of the traditional Olympic logo where instead of the torch, the bearer is seen holding a blunt, emphasizing the "puff puff pass" mentality of smokers. On the black crewneck, the same logo is placed on the front chest area while a play on the classic "SMOKING KILLS" logo seen on cigarette packaging all over Asia and on Fxxking Rabbits pieces is parodied with the brand's signature "Smoking Chills." There are also convenient stow pockets on the sleeve for your joints.
Sundae School teamed up with art agency Sketchedspace and Rocky Ahn, one of the leading bartenders in Seoul at Speakeasy Mortar, to create the ice carving video above. The T-shirt will retail for $42 USD while the crewneck will run you $69 USD. Take a look for yourself below at the products and head over to Sundae School's website to purchase the pieces on February 11 at 4:20 a.m. EST.
1 of 6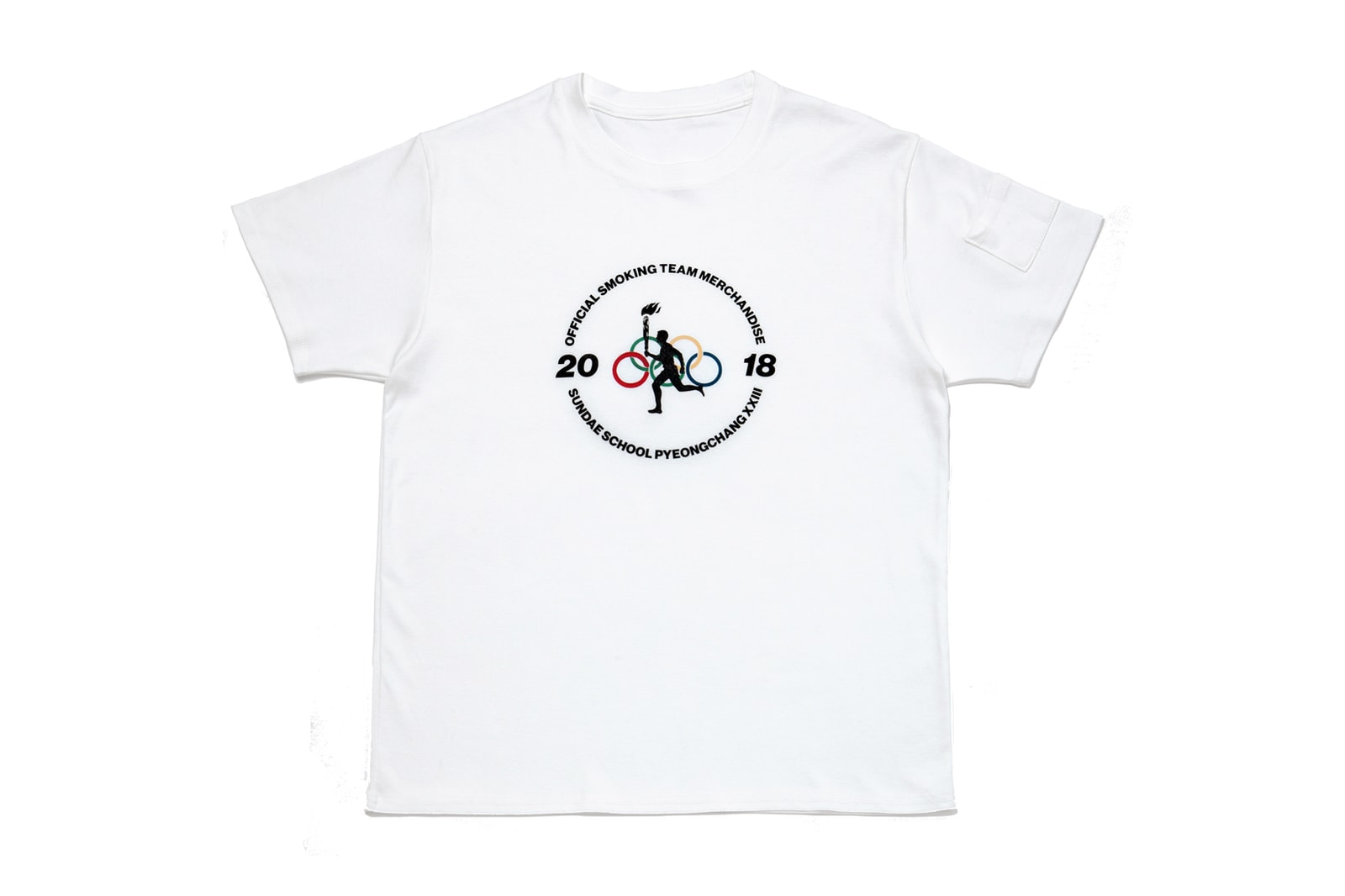 2 of 6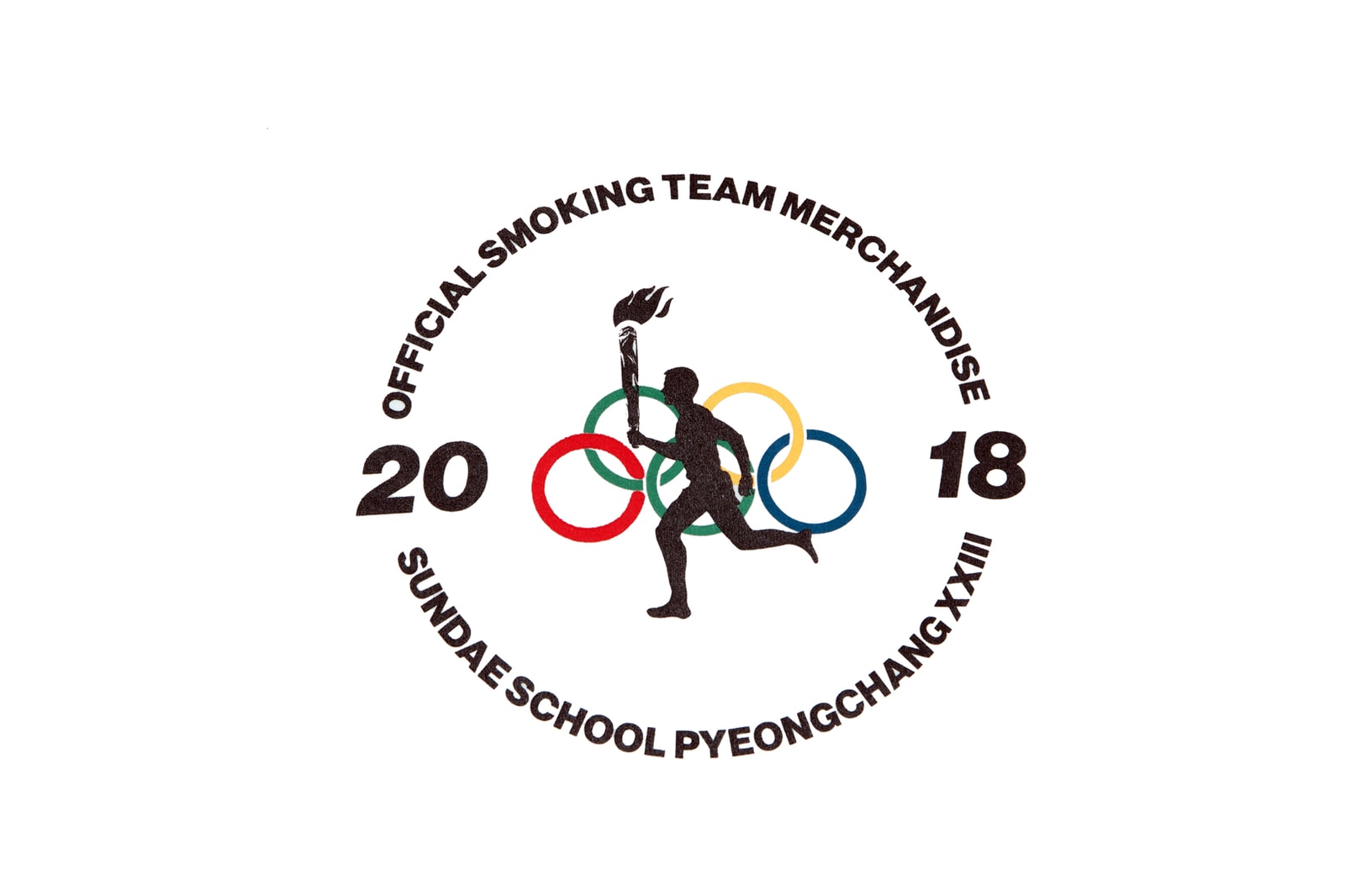 3 of 6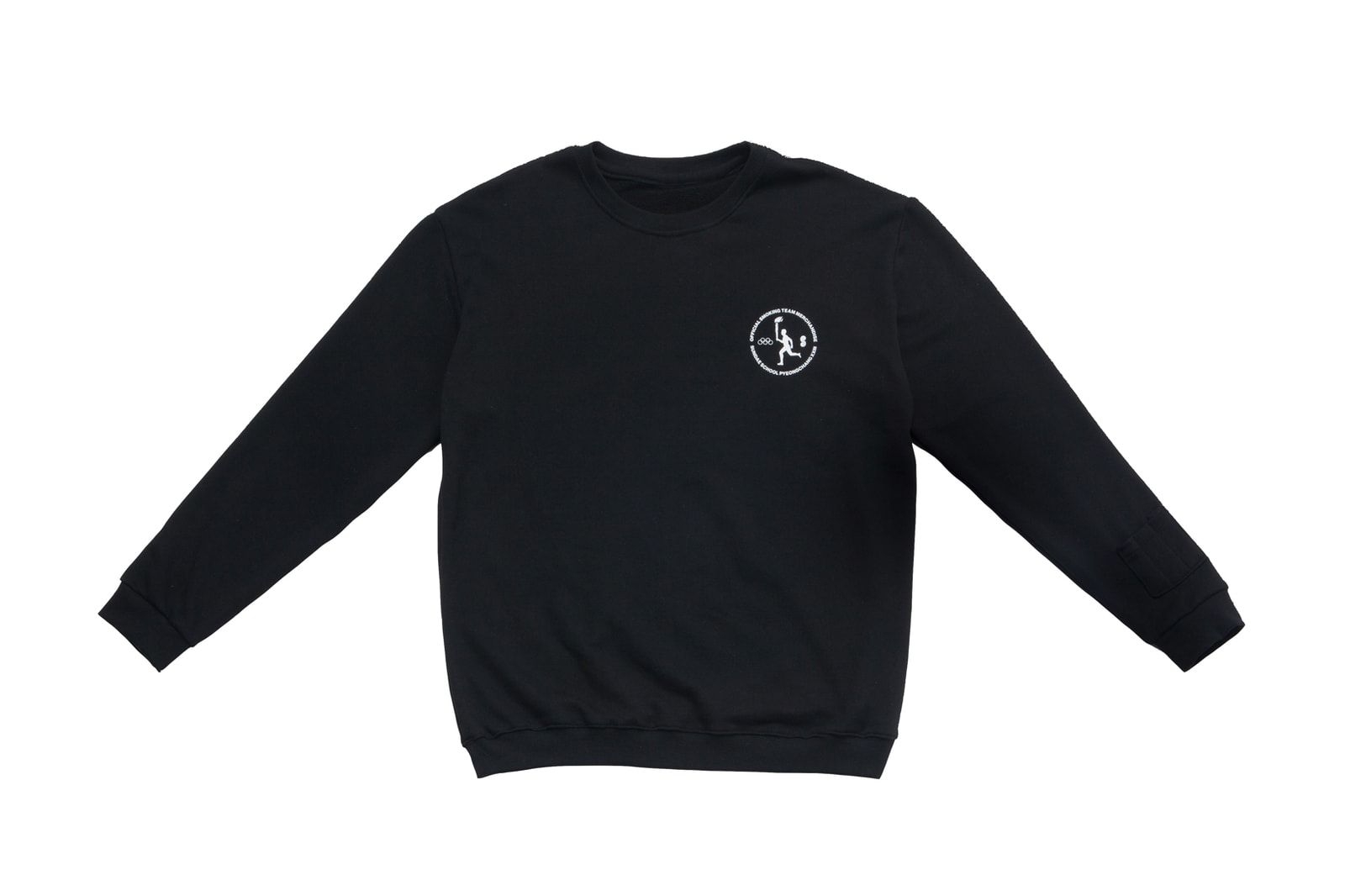 4 of 6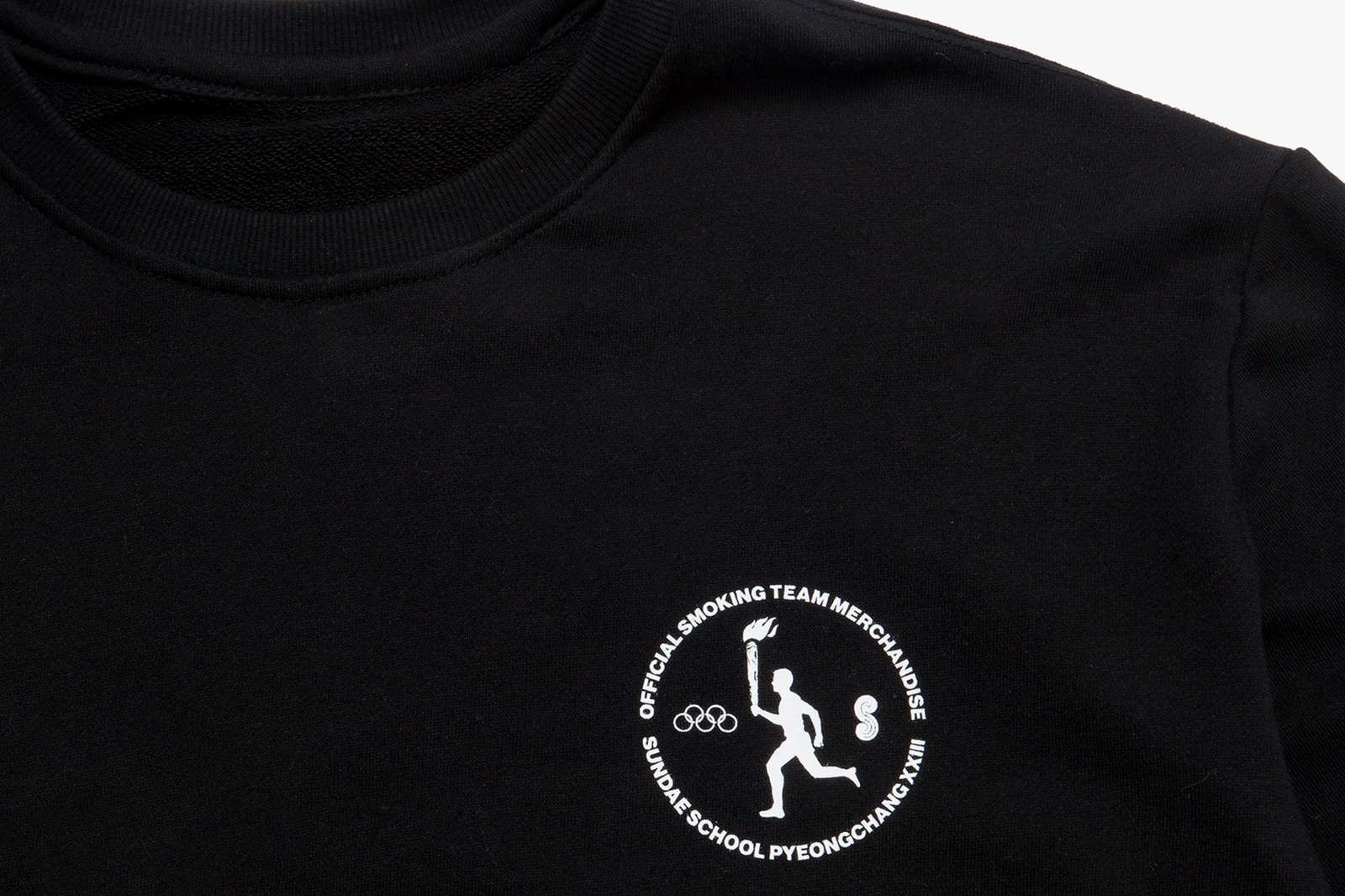 5 of 6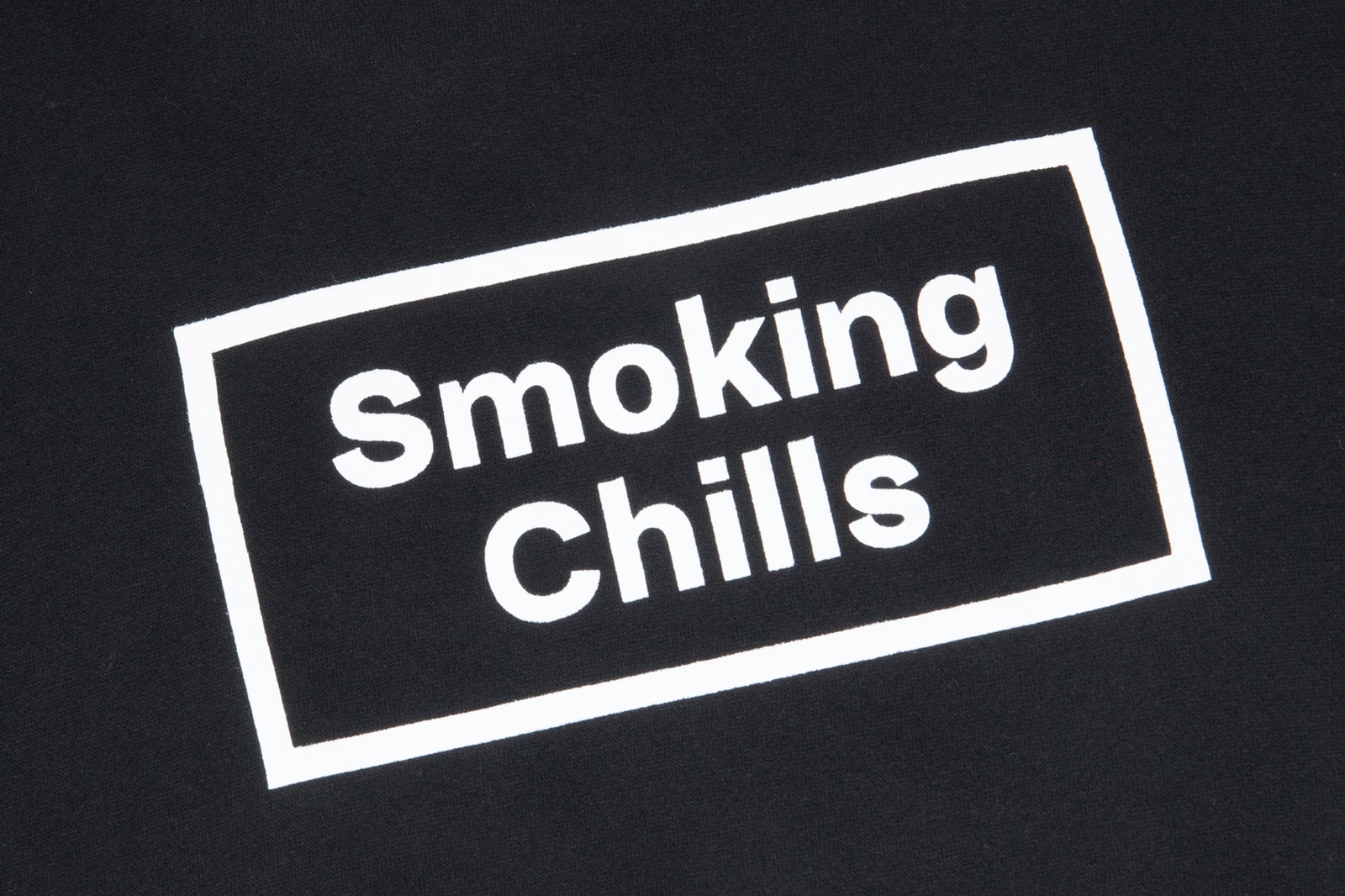 6 of 6