Justin Timberlake's Halftime Show Earned Nike Almost $3 Million USD in Organic Advertising
A big win for the footwear giant.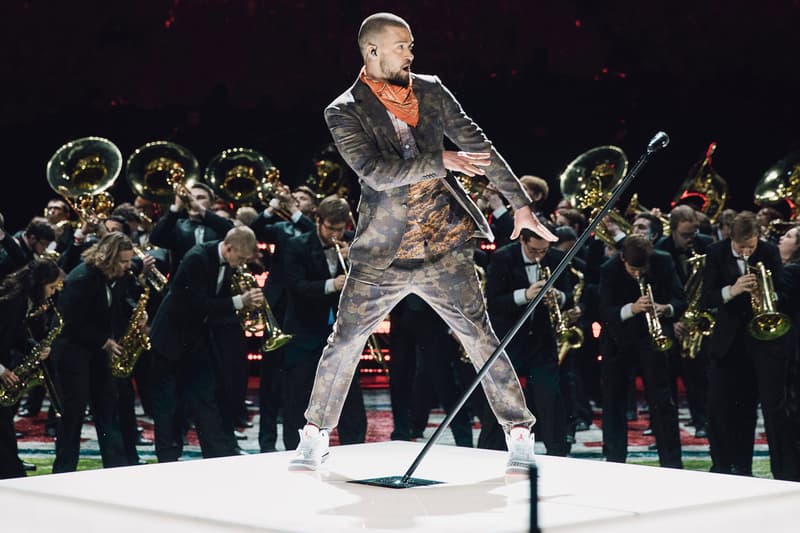 Justin Timberlake's halftime performance at Super Bowl LII was divisive amongst critics — if you haven't seen it yet, take a look for yourself. However, regardless of the criticisms, the performance was a huge win for Nike.
The halftime show offered over 110 million viewers a clear look at Timberlake's limited edition Air Jordan 3 sneakers, the first release from the artist's series of Tinker Hatfield collaborations. Indeed, the sneakers were so well framed that Apex Marketing Group, a consultancy specializing in estimating the value of TV appearances for products, estimates that the exposure alone was worth about $2.86 million USD in advertising costs. Compared to the over $5 million USD cost of the commercials shown during the Super Bowl, Nike enjoyed pretty substantial savings.
Compounding the savings, the $200 USD sneakers were released via Nike's SNKRS app after the big game and sold out immediately. As for Justin Timberlake, he hit Jimmy Fallon's The Tonight Show, where he called Prince the "The G.O.A.T. of musicians" and performed a few songs from his new album.