Gucci Unveils New Art Walls in New York & Milan
A unique part of the SS18 campaign.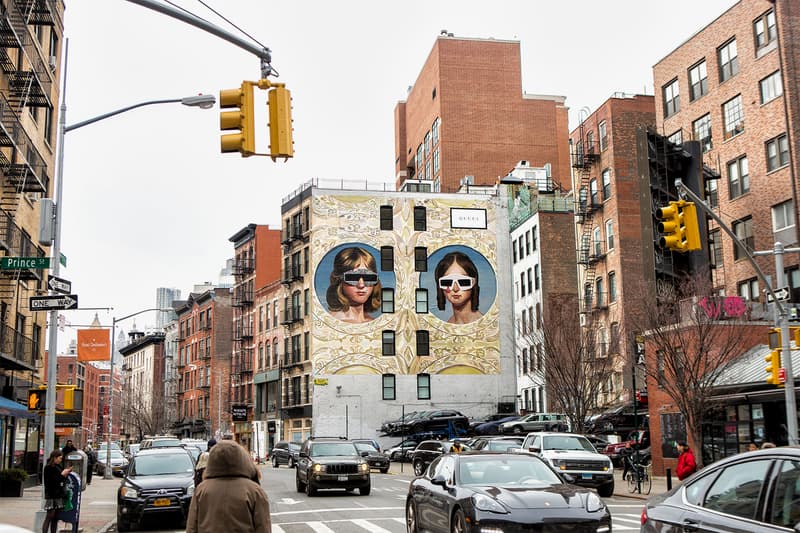 1 of 2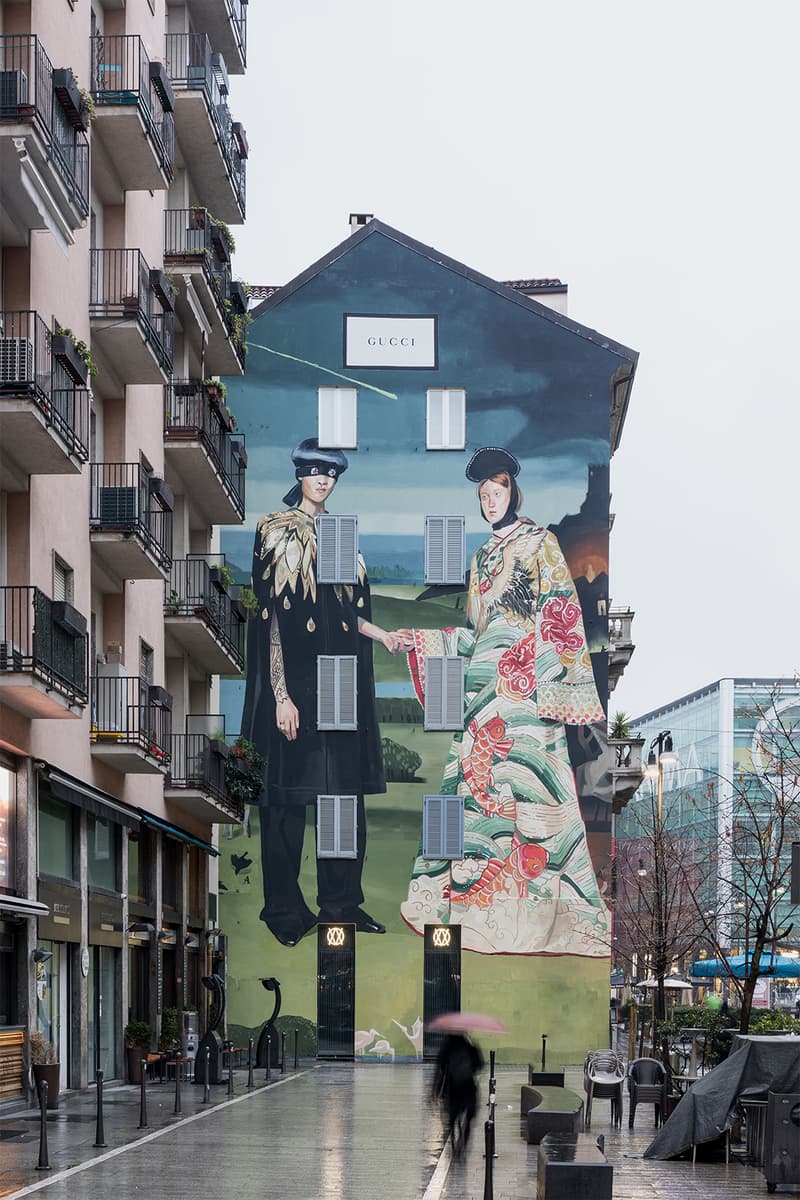 2 of 2
Gucci continues it creative relationship with renowned Spanish artist Ignasi Monreal. After becoming the first major fashion brand to produce its very own custom animoji, the legendary Italian fashion brand has revealed plans for another collaboration with Monreal as part of its Spring/Summer 2018 promotional campaign.
Setting their sights on New York and Milan, Gucci and Monreal have put together new Art Walls based on the label's Spring/Summer 2018 lineup. The New York Art Walls imagery revolves around the most recent Gucci eyewear, while the Milan iteration introduces a piece of art influenced by Jan van Eyck's popular 1434 painting The Arnolfini Portrait and Hieronymus Bosch's The Garden of Earthly Delights. Colossal Media helped put together the New York Art Walls, while European advertising powerhouse Urban Vision helped bring the Milan version to life.
You can take a look at Gucci and Ignasi Monreal's new Art Walls for brand's Spring/Summer 2018 campaign above, and visitors can expect the displays to run for about two months. The New York Art Walls are located on Lafayette Street in Manhattan's SoHo area and the Milan piece is located at Corso Garibaldi's Largo la Foppa.
Previously, Gucci opened up the Gucci Garden exhibit in Florence. Late last month, Gucci also announced that Elton John will be working with the company to put together the exclusive wardrobe for his final tour.