Louis Vuitton's Spring/Summer 2018 Archlight Finally Drops
LV releases its own chunky sneaker.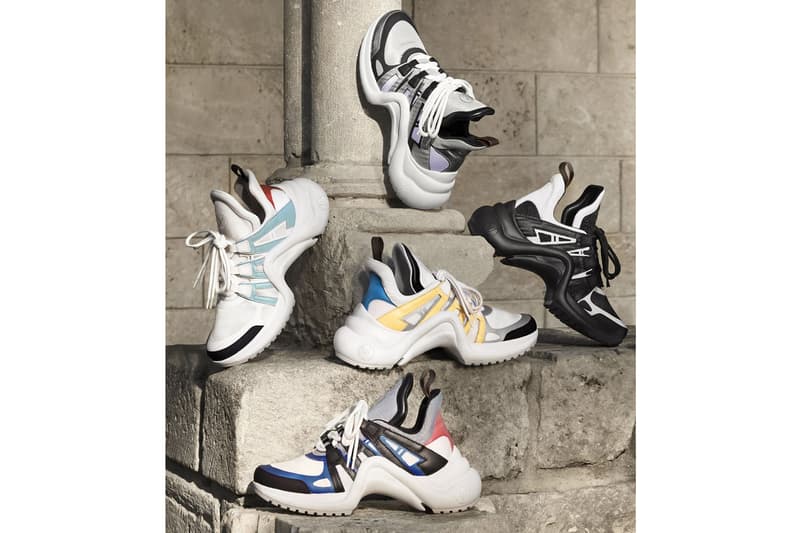 Louis Vuitton's Archlight sneaker has finally released. The shoe takes influence from futuristic trends and basketball footwear from the '90s. Frequently seen on the feet of Jaden Smith, the bulky model represents LV's Spring/Summer 2018 range with a high arch incorporated on the sole unit. It's the luxury line's answer to Gucci's Rhyton sneaker and Balenciaga's Triple S silhouette that features a long tongue and heel in addition to a traditional lacing setup.
Retailing for approximately $1,090 USD, Louis Vuitton's Archlight sneaker is currently available at select LV locations such as Soho and Fifth Avenue in New York and Rodeo Drive in Beverly Hills. Additional locations will see a release on February 23. Take a look at some of the color options above and let us know how they stack up against the aforementioned competitor brands.